A Labour government would hand more powers to the budget watchdog so the "disaster" of Liz Truss's mini-budget "can never be allowed to happen again", Sir Keir Starmer has said.
The Labour leader said on Friday that the measure would bring "desperately needed stability" and prevent "huge damage" being done to the economy again.
Ministers would be legally bound to consult the Office for Budget Responsibility (OBR) on major tax and spending changes under the party's plans, which received the backing of Tory former chancellor George Osborne.
Sir Keir said it was "necessary" to introduce legislation to ensure the OBR had the power to independently publish its own impact assessment.
Speaking at the London Stock Exchange alongside shadow chancellor Rachel Reeves, he said: "A year ago, huge damage was done to our economy and we're still paying the price. That can never be allowed to happen again."
The move would bring "stability for so many families that were affected by that disaster of a budget just a year ago," he said.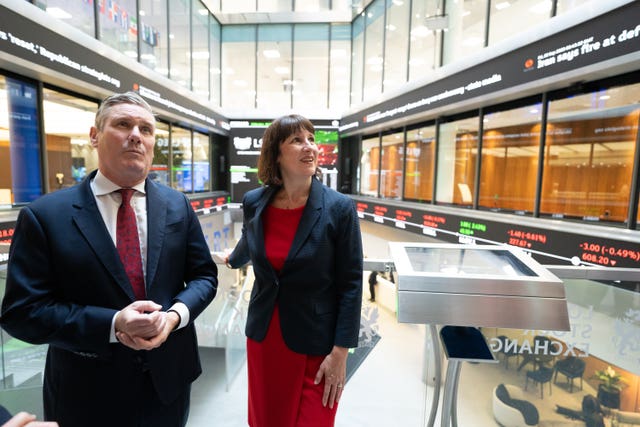 Sir Keir and Ms Reeves announced the plan, if they win a general election, ahead of the first anniversary of Ms Truss and her chancellor Kwasi Kwarteng's £45 billion spree of unfunded tax cuts.
One of the reasons the markets were so spooked by their mini-budget was that the pair refused to publish the OBR's independent forecasts for the public finances alongside the plans.
Labour promised to amend the rules so the OBR would be able to independently publish the impact of any major fiscal event making permanent tax and spending changes.
The party said that ministers would be forced to open their books to the forecasters, though any government wanting to disregard them could seek to reverse the legislation.
The plans would allow for changes to be introduced without forecasts in the case of an emergency, but the OBR would be allowed to set a date to publish its work.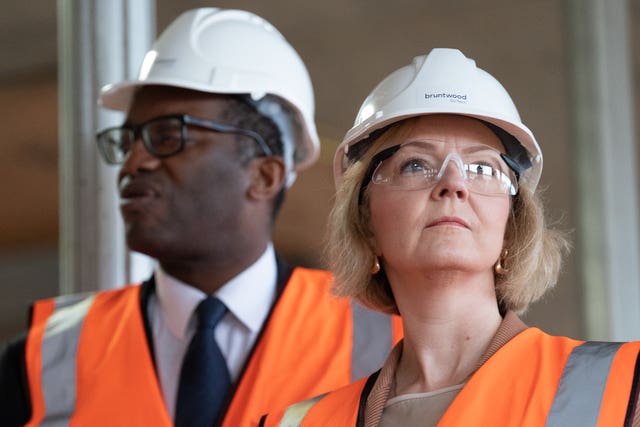 Ms Reeves said the changes would ensure the economic watchdog was not "gagged".
Mr Osborne, who led the Treasury from 2010 to 2016, urged Prime Minister Rishi Sunak to adopt Labour's proposal.
"We created the OBR 13 years ago so chancellors couldn't any longer fiddle the numbers," he said.
"A year ago we saw the fiasco when one tried to bypass it.
"These OBR reforms from (Rachel) Reeves are sensible, pragmatic improvements. If the Tories are smart they'll adopt them."
Labour also said it would set out a fixed timetable for annual autumn budgets, followed by a spring update in early March, to give families and businesses time to prepare for changes ahead of the new tax year.
Major tax and spending decisions would be reserved for November under the plans, while only minor policy changes would be allowed in a spring update.
Ms Reeves rejected the assertion that this would make it harder for chancellors to respond to unpredictable events.
"This is good international practice, that you set a date for the budget and you stick with it," she said.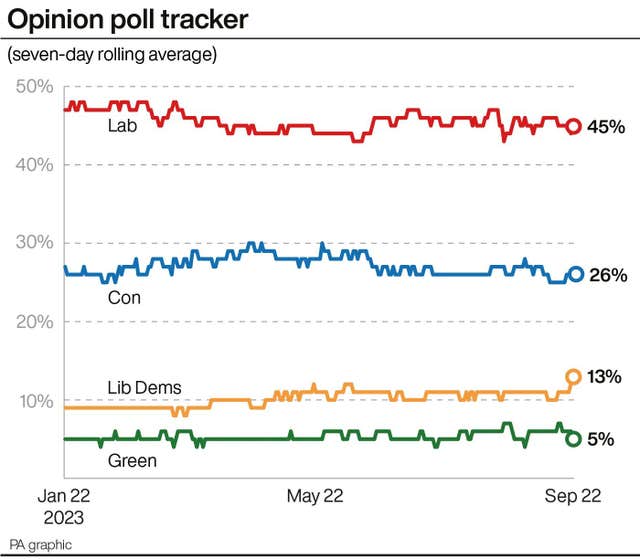 "And to have a budget in the autumn rather than just a few days or weeks before the new financial year gives businesses, gives families, a chance to plan for any changes in taxation, for example, so that's good international practice."
In response to Labour's plans to give the OBR more power, former prime minister Ms Truss said: "It beggars belief that Labour think Britain's problems will be solved by bigger government and even more powers for quangos.
"Hard-working people and businesses – freed from overbearing regulation, tax, and debt – are going to get Britain growing again, not more bureaucrats in London."
Ms Reeves and Sir Keir's visit to the London Stock Exchange came at the end of a week in which Mr Sunak weakened a host of green policies, including delaying the ban on the sale of new petrol and diesel cars to 2035.
The move was criticised by car industry figures who wanted certainty on the shift to electric vehicles.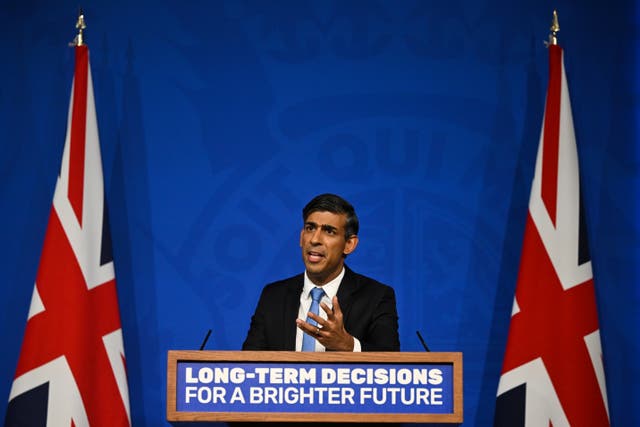 Ms Reeves denied Labour was "anti-motorist" because of its commitment to reinstate the 2030 deadline.
She said motorists who wanted an internal combustion engine beyond 2030 would still be able to buy second-hand.
"We're certainly not anti-motorists. The price of electric vehicles is coming down all the time," she said.
"But over the last 24 to 48 hours, I've had so many messages from business leaders saying 'all we want is a bit of stability and consistency and frankly some ambition from this Government'.
"We want businesses to invest in the UK, in the industries of the future from electric vehicles to carbon capture to green steel.
"And they'll only do that if we've got a government that is committed to these goals and these targets."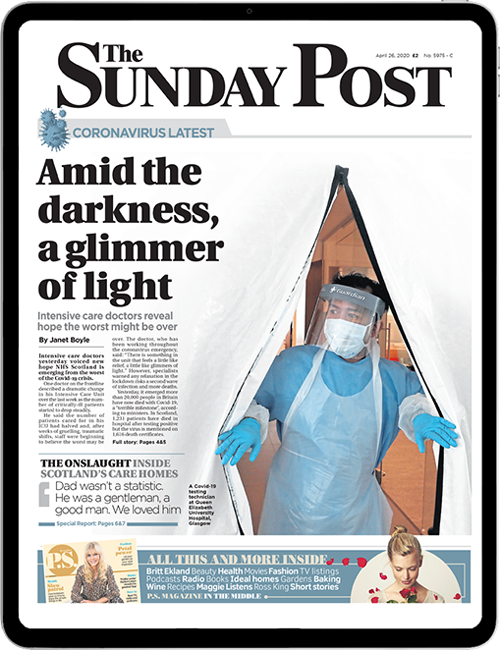 Enjoy the convenience of having The Sunday Post delivered as a digital ePaper straight to your smartphone, tablet or computer.
Subscribe for only £5.49 a month and enjoy all the benefits of the printed paper as a digital replica.
Subscribe