Sir Keir Starmer has urged Rishi Sunak to apologise for the "lethal chaos" in the NHS under his watch.
The Labour leader called on the Prime Minister to admit the NHS in England is "in crisis" before accusing Mr Sunak of deflecting and blaming others for ambulance delays experienced by patients.
Sir Keir's criticism of Mr Sunak came after he highlighted the case of a 26-year-old woman with cancer who collapsed at home in Plymouth and died while waiting for an ambulance.
The Prime Minister did not offer an apology in response to Sir Keir's demand but pressed Labour to support anti-strike legislation.
The Strikes (Minimum Service Levels) Bill would require minimum levels of service from ambulance staff, firefighters and railway workers during industrial action, although unions and opposition MPs have condemned the proposals as unworkable.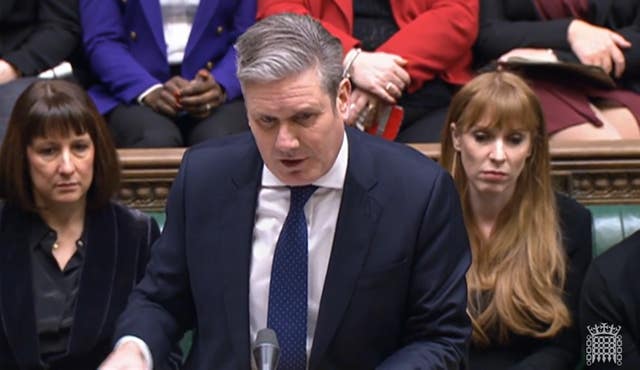 Opening Prime Minister's Questions, Sir Keir gave a hypothetical example of a person suffering chest pains and waiting for an ambulance.
Mr Sunak responded by defending Government steps to improve waiting times and claimed Sir Keir is "in the pockets of his union paymasters" rather than prioritising patients.
The Commons then fell silent as Sir Keir raised the case of Stephanie, explaining: "Her mum rang 999, desperate for help. She only lived a couple of miles from the hospital, but they couldn't prioritise her.
"She was 26 when she died waiting for that ambulance.
"A young woman whose life was ended far too soon. As a dad, I can't even fathom that pain.
"So on behalf of Stephanie and her family, will he stop the excuses, stop shifting the blame, stop the political games and simply tell us when will he sort out these delays and get back to the 18-minute wait?"
Mr Sunak replied: "Of course Stephanie's case is a tragedy. Of course people are working as hard as they can to make sure people get the care they need.
"But he talks about political games – he is a living example of playing political games when it comes to people's healthcare.
"I've already mentioned what's been going on in Wales. Is he confident in the Labour-run Wales NHS that nobody is suffering right now? Of course they are because the NHS everywhere is under pressure.
"What we should be doing is supporting those doctors and nurses to make the changes that we are doing to bring the care to those people.
"But I'll ask him this: if he is so concerned about making sure that the Stephanies of the future get the care they need, why is he denying those families the guarantee of emergency life-saving care?"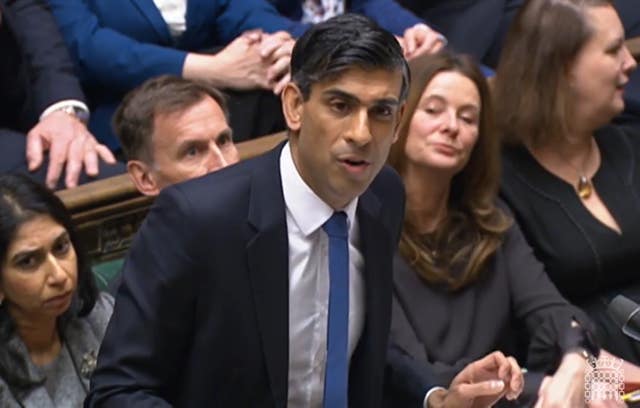 Sir Keir countered: "So that's his answer to Stephanie's family? Deflect, blame others, never take responsibility.
"Just like last week, he won't say when he's going to deliver the basic minimum service levels people need.
"Over the 40 minutes or so that these sessions tend to last, 700 people will call an ambulance. Two will be reporting a heart attack. Four will be reporting a stroke.
"But instead of the rapid help they need, many will wait and wait and wait.
"So if he won't answer any questions, will he at least apologise for the lethal chaos under his watch?"
Mr Sunak faced shouts of "apologise" from Labour MPs, replying: "He asked about the minimum safety levels, we will deliver them as soon as we can pass them. Why won't he vote for them first of all?"
The Prime Minister added Sir Keir will "just say anything if the politics suits him", claiming the Labour leader will "break promises left, right and centre".
Mr Sunak, who in November carried out an "across-the-board" review of pledges he made during the Tory leadership battle, added: "If we are going to deliver for the British people, people need to have strong convictions.
"But when it comes to (Sir Keir) he isn't just for the free movement of people, he has also got the free movement of principles."
Veterans' minister Johnny Mercer, who represents Plymouth, challenged Sir Keir's account and said he should apologise.
In a statement posted on Twitter, he said: "A review is now ongoing into this case. It is entirely wrong at this stage to say that this patient died because she was 'not prioritised' correctly."
He said it was "offensive" to health staff, as he called on the Labour leader to "reflect on using my constituents' personal tragedies for their own personal advancement".
A Labour spokesperson responded: "Johnny Mercer has confirmed the facts as stated by Keir Starmer at PMQs. The response time for a category 2 ambulance call should be 18 minutes. An hour later an ambulance still hadn't arrived.
"All of our thoughts are with Stephanie's family at this time."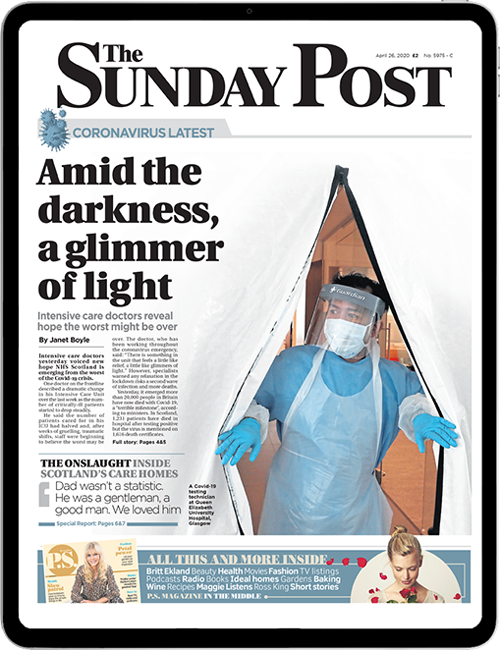 Enjoy the convenience of having The Sunday Post delivered as a digital ePaper straight to your smartphone, tablet or computer.
Subscribe for only £5.49 a month and enjoy all the benefits of the printed paper as a digital replica.
Subscribe