Sir Keir Starmer has "zero balls", Commons Leader Penny Mordaunt said, as she compared him to Beach Ken from this summer's Barbie movie.
Ms Mordaunt hit back at the Labour leader after he described Rishi Sunak as "inaction man" during Wednesday's Prime Minister's Questions.
Sir Keir accused the Prime Minister of failing to heed warnings that led to the Government having to grapple with escaped prisoner Daniel Khalife, crumbling concrete in schools, and reports of Chinese spies in the course of a week.
Responding to shadow Commons leader Lucy Powell at Business Questions, Ms Mordaunt told the Commons: "She echoes the hilarious gag the Leader of the Opposition made yesterday to attempt to insult the Prime Minister by comparing him to a popular children's figurine. I am happy to focus on that.
"I don't think that line will survive contact with the Prime Minister's work rate, but let me rise to the bait and return the serve, because I think the Labour leader is Beach Ken.
"Beach Ken stands for nothing on shifting sands, in his flip-flops, staring out to sea, doing nothing constructive to stop small boats or grow the economy.
"When we examine his weak record on union demands, on border control, on protecting the public and stopping small boats, we discover that like Beach Ken he has zero balls."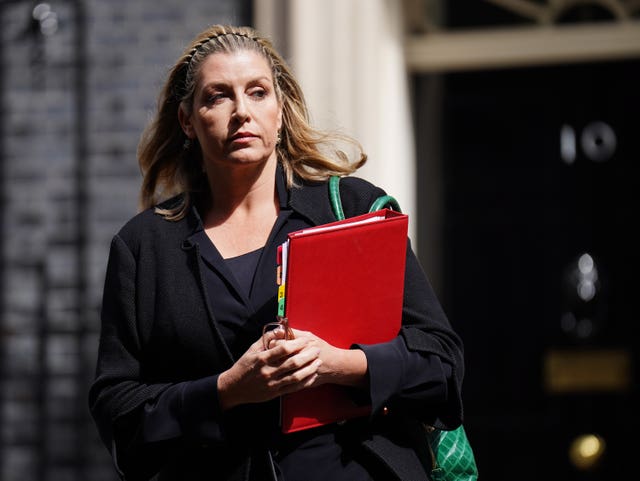 In Greta Gerwig's summer blockbuster Barbie, the doll's companion Ken played by Ryan Gosling has an existential crisis after realising his job is "just beach".
The Commons Leader also criticised Sir Keir's plans to tackle the small boats crisis, branding him "Mr Open Borders".
Reacting to news of Labour's plans, she said: "The leader of her party today is showing himself again to be Mr Open Borders.
"He wanted the Home Office to stop all deportation flights, he wanted free movement, he is mooting taking 100,000 illegal immigrants from the safety of the EU and bringing them here to the UK, and he is planning on reversing the ban that we have brought in for people to be able to claim asylum if they come here illegally."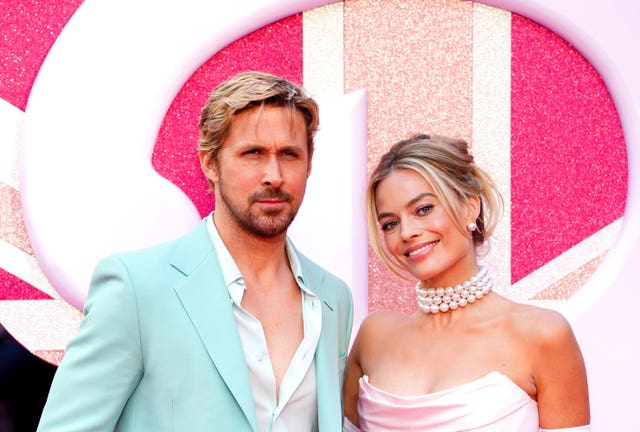 Ms Powell had earlier criticised the Government for the lack of coming parliamentary business, laying the blame on the Prime Minister.
The Labour frontbencher said: "Is that it? A general debate, backbench business, rising again on a Tuesday. I wonder why that is. Inaction man yet again swerving the parliamentary action."
She added: "Doesn't this all speak to a bigger truth? A Government that is so out of ideas they have nothing to keep the lights on for in Parliament.
"Nor will they be accountable for their failures or decisions. Isn't she as tired as the rest of us to have to come here week after week with no real business to announce and more things going wrong?
"I know she is going to tell us about how great everything is and how the problems are everybody else's fault but theirs, but quite honestly that is just getting really boring as well.
"I don't blame the 54% of people who say they would never even consider voting Conservative at the next election.
"What would they even be voting for?"
Elsewhere in the questions session, Ms Mordaunt renewed her weekly clash with her SNP counterpart Deidre Brock.
Ms Mordaunt said: "Scotland deserves better than socialist, separatist parties and yet again (Ms Brock) has demonstrated that the SNP are yesterday's people talking about yesterday's grievances, they are yesterday's party."
Ms Brock had earlier said of Ms Mordaunt: "We all understand the difficulties of defending this tired, hollowed-out bunch on its last legs but that's her job – for the moment anyway."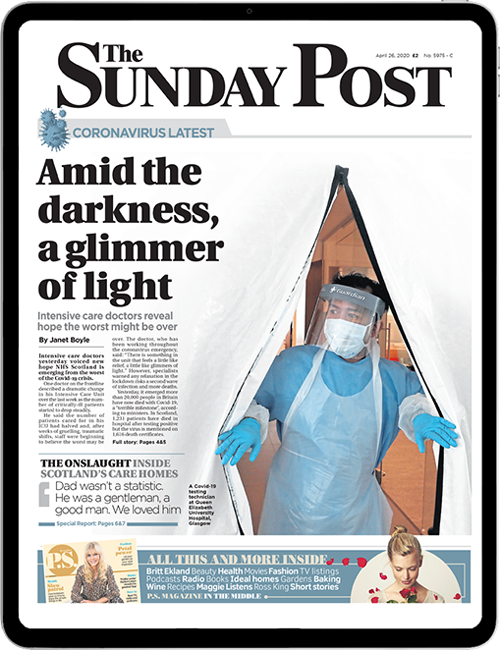 Enjoy the convenience of having The Sunday Post delivered as a digital ePaper straight to your smartphone, tablet or computer.
Subscribe for only £5.49 a month and enjoy all the benefits of the printed paper as a digital replica.
Subscribe