Shoplifters will face the "full force of the law" if they attack retail staff during the Christmas period, the Justice Secretary has said.
Alex Chalk offered assurances to MPs that anyone who assaults a shop worker in "such a cowardly way" should expect to be pursued for their actions, as he heard that in Co-op stores alone, more than 300,000 incidents of shoplifting, violence and other abuse had been recorded over the last year.
Labour MP Chris Elmore (Ogmore) told justice questions in the Commons: "I echo the concerns of the Usdaw trade union and the British Independent Retail Association who fear that scrapping short sentences will only embolden retail criminals."
Earlier this year, the Justice Secretary outlined plans to send fewer low-level offenders to prison, instead putting them to work in community service programmes.
Mr Elmore continued: "The Secretary of State will know that there's far too many shop workers, particularly as we go to the festive period, who will face being attacked in shops across the UK.
"There's been a 24% increase, according to the police, in shoplifting in the last year, so can the Secretary of State assure the House the probation service can cope with the expected surge in retail crime, and ensure those who work in shops will be protected and anyone who attacks them will face the full force of the law?"
Mr Chalk replied: "He is absolutely right. Those who behave in such an appalling way should expect to feel exactly that – the full force of the law.
"And let me be crystal clear – those who pose a particular threat to individuals can expect the clang of the prison gate. Those who commit offences whilst they are on an order – be it a community order, be it a stalking prevention order, a domestic abuse protection order – can also expect to be out with the presumption.
"What we also want to be clear is, through the use of tags, if people do not abide by stringent requirements – which could include, by the way, not to go to a particular shopping precinct, and they breach that – they can expect one outcome and one outcome only: prison."
Labour MP Jim McMahon (Oldham West and Royton) meanwhile cited figures from the Co-operative Group of a "staggering 300,000 incidents of shoplifting, abuse, violence, anti-social behaviour reported in Co-op stores in just this year alone".
He called for the Government to bring in a standalone offence of violence against shop workers.
Matt Vickers, the Conservative MP for Stockton South, also called for more to be done to prevent shop workers from facing physical threats, after having visited a supermarket in his constituency.
Mr Vickers said: "There are around 867 assaults on shop workers not each month, not each week, but every single day.
"We can't go on like this. Will he look again at what we can do to tackle this and deliver justice for shop workers?"
Mr Chalk said: "Those people who are on the frontline of society, they are acting effectively in public to do an incredibly important public service.
"We have already moved to ensure that the courts can treat that as an aggravating factor when it comes to sentencing.
"To be clear what that means, that means that in appropriate cases, the fact that they have assaulted a retail worker can mean the difference between a non-custodial and a custodial penalty.
"That is absolutely right. Those who behave in such a cowardly way should expect all consequences."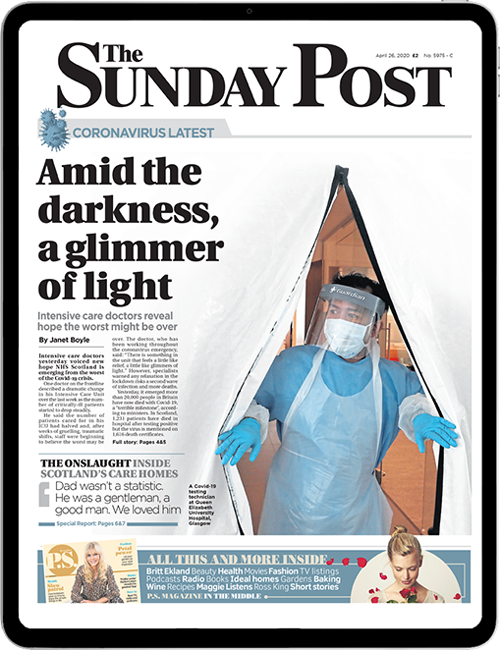 Enjoy the convenience of having The Sunday Post delivered as a digital ePaper straight to your smartphone, tablet or computer.
Subscribe for only £5.49 a month and enjoy all the benefits of the printed paper as a digital replica.
Subscribe