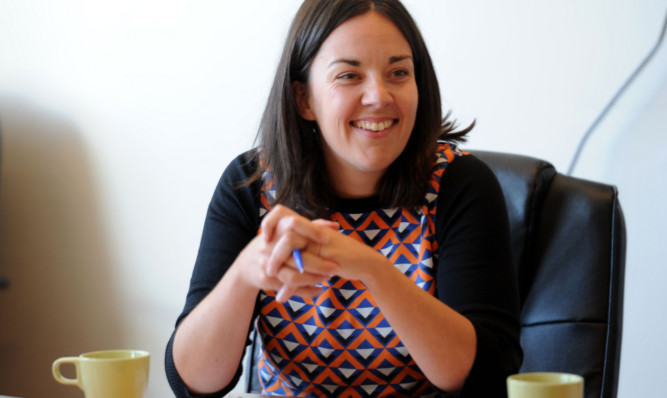 HER flat is a stone's throw away from the Easter Road home of Hibs so it's perhaps not surprising that Kezia Dugdale can see similarities between the current fortunes of her party and the Scottish Championship team.
The faded or sleeping giants depending on your football and political allegiances both face a tough and potentially life-defining season ahead to next May.
And Scottish Labour leadership hopeful Dugdale underlines the scale of the challenge facing her party when she tries to define success in next year's Holyrood election.
She said: "We are going to give it everything we have got but what does success look like in May? To be clapped off the pitch.
"I spent a lot of time with ex-leader Jim Murphy and I know a lot more about football than I did before so I think the analogy would be a bit like Hibs.
"It wasn't so long ago that people were picketing outside their ground, things weren't going well on the pitch.
"just 14 months later, they have still not been promoted, but they are in a better place and they got clapped off the pitch in May because people recognise they are changing for the better.
"I'm not making predictions about the election. I just want people to get to next May and say, 'Yes, Labour are actually starting to get it'."
It is a characteristically honest pitch from the 36-year-old who last October ruled out going for the top job with the line she no doubt wishes she can erase from time: "I'm a sidekick, not the superhero".
But nine months is a long time in the often dysfunctional world of Scottish Labour and the Lothians MSP now finds herself hot favourite to become the party's youngest-ever leader.
A tough gig "it's possible next May could be even worse for us", she admits but her considered analysis of what has gone wrong for Labour and what could fix it is what lights up her face.
She explained: "I don't see the answer in a raft of new policies. The vast majority of people simply don't know what the Labour party stands for.
"I've been on too many doorsteps where people have said to me 'you are not the party you used to be'.
"The way the party has operated in the past is to say look, here is a long list of policies, the NHS is a mess so we'll have a lot more nurses etc and then the last thing we do is tell them why we want to do this.
"We need to turn that round and start with the 'why' and then tell people how we are going to fix it.
"If we just say here are all the problems or 'the SNP are bad' people will just say 'come on have you not got anything better than this?'
"The trick for me will be to say here are all the problems but what if we did this instead, offer hope to people.
"Though I will say we should never be shy at pulling up the SNP on their record when it merits it."
She continued: "I'm not saying I disagreed with the General Election manifesto, I am proud of it, but there is something wrong when you have that many sound policies and people still do not know what you stand for."
Education will be the biggest theme in Dugdale's tenure if she beats rival MSP Ken Macintosh to become leader and it is an issue where she feels Scots are being short-changed.
She said: "So many exciting possibilities in the future when it comes to the workplace are with technology but it all hinges on the skills we equip our country with if we are going to make the most of it, and I don't think we are getting that right.
"There has been no radical change in education since 1999.
"Yes, we have Curriculum for Excellence and I support that, but it is not being delivered properly by the SNP Government.
"Teachers are at their wits' end because it has been rushed through. The last time we had a major change like this it took a decade and they are rushing it through."
Dugdale hopes that voters can see "Scotland needs a strong opposition", the first step on her party's road to recovery, and she particularly sees connecting with younger voters as important an acute problem given a recent poll suggested 80% of 25 to 34-year-olds intend to vote for the SNP in next year's Holyrood elections.
She said: "We have serious work to do.
"We have to be seen as the party agitating for change, it was what inspired me to join the party. I was 23 and I saw the good things it was doing on equal rights and the minimum wage."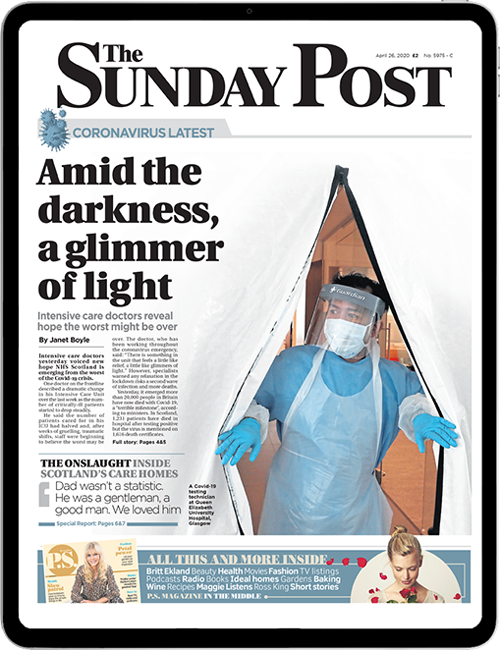 Enjoy the convenience of having The Sunday Post delivered as a digital ePaper straight to your smartphone, tablet or computer.
Subscribe for only £5.49 a month and enjoy all the benefits of the printed paper as a digital replica.
Subscribe