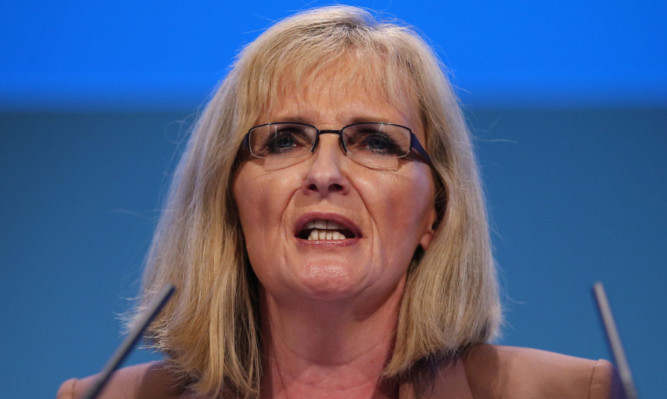 Scottish Labour have called in experts in defeating the far-right British National Party to help tackle the SNP.
Shadow Scottish Secretary Margaret Curran has revealed she's looking to the people who crushed the BNP in London for advice on how to win back Labour supporters who voted Yes in the independence referendum.
In a step reminiscent of Tony Blair's so-called 'masochism strategy' that saw him publicly face his critics in the run-up to the 2005 election, Curran is to tour the country trying to win back support.
She explained: "I'm visiting the 10 top constituencies that had the highest Yes vote, hearing what those people are saying and re-engaging with them.
"There was an anger people felt, that we'd become Westminster politicians rather than representing them. I'm making sure we're doing it properly and talking to people who have done that sort of re-engagment work before.
"In Dagenham, for example, there was a sense of alienation that led to a surge for the BNP. I've got people from there helping me to make sure we do it properly."
The BNP won 19 seats on Barking and Dagenham Council in East London in 2006.
But four years later they were wiped out, Labour took a clean sweep of the council seats and stopped then-leader Nick Griffin's attempts to get elected to parliament.
Curran will also begin talks with the civil service this week ahead of the General Election, which are aimed at making sure Labour policies can be implemented should the party win in 2015.
She added: "I'm not denying Labour has got to work very hard to engage and persuade people.
"There's a real sense, given the independence referendum and where we are in the polls, there's an expectation that we'll be implementing policies like our jobs programme in May."
However, exactly what powers the Secretary of State will have next year may depend on the outcome of the Smith Commission looking at further devolution.
Lord Smith will begin round-table discussions with the political parties this week.
Labour are some way behind the other parties in the scale of their proposals regarding devolving tax and welfare.
Curran added: "We've got far-reaching proposals on things like health and safety, equality and employment legislation that will make a difference to people's lives.
"Labour will say this is not just about tax, it's about how you use the tax that is raised.
"Some people want to devolve all income tax but Labour won't walk into a right-wing trap. Our approach will be open, approachable and inclusive but the key thing is what's best for the people of Scotland."