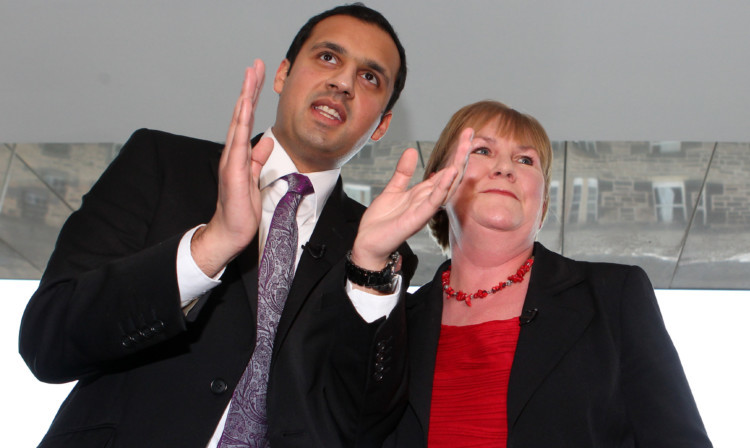 Labour have turned to one of Gordon Brown's old tricks in an effort to defuse a bitter internal row.
MPs and MSPs are close to open warfare on what should go in the party's Devolution Commission report when it is published next month.
The row threatens to overshadow the party's Scottish conference meant to be the moment members unite behind the commission's alternative to independence with MPs threatening a boycott.
The question of whether the power to set and levy income tax should be devolved to Holyrood has become the lightning rod for significant discontent, particularly among MPs, with the direction of the Devolution Commission and also Johann Lamont's leadership in Edinburgh.
Now her deputy Anas Sarwar has set out the key tests that must be met before income tax powers could be devolved.
He said: "The key tests in terms of any decision we make are where does power best lie to get the best outcomes for the people of Scotland?
"Secondly, what impact does it have on Scotland's finances? We don't want to propose anything that makes Scotland poorer.
"Thirdly, it's about maintaining Scotland's strong place within the UK so we don't want to diminish Scotland's influence."
Labour's Scottish MPs fear that if income tax powers are fully devolved that will be accompanied by demands for a cut in their numbers, as they will have less to do. Such a move would also bring the Barnett Formula the complex funding arrangements that determine how much money is given to Scotland to an end.
Sarwar added: "I'm a believer in the Barnett formula, I don't want anything that undermines it."
When Tony Blair's New Labour was split over whether to join the Euro, Gordon Brown defused the row by setting out a series of key tests the economy would have to pass before signing up knowing they would likely never be met. Any proposal to devolve income tax is unlikely to comply with Sarwar's key tests.
He's hoping to keep a lid on internal discontent that has seen MSP and former leadership contender Ken Macintosh warn of "independence by default" if the party goes ahead with the idea.
It's believed the Devolution Commission, which Johann Lamont chairs, will recommend giving Edinburgh the power to set Airport Passenger Duty, Vehicle Excise Duty and contain a commitment to strengthen local government.
Lamont received a stormy reception when she outlined these plans to MPs in London last month. One claimed members were heard to swear in response. Another reckons she's spoiling for a fight with MPs in an effort to shore up her position.
Sarwar said: "Democracy is a beautiful thing. I'm a democrat. In a democracy people agree, people disagree."
He's taken to wearing a broken watch to illustrate that even a stopped clock is right twice a day, and added: "It goes back to my watch theory nobody is right about everything and nobody is wrong about everything. My watch is the perfect example of that."
Despite claims that some MPs are preparing to boycott the Scottish conference next month rather than be seen to back Lamont's proposals, he's looking forward to the event.
He went on: "I relish the opportunity at conference to show that we are a party that is organised, that is ready for the challenges it faces this year but, more importantly, that we recognise the real challenges the people in Scotland face and have the right ideas to create the Scotland and the UK that we want to live in."
Sarwar added: "We've been clear that the Devolution Commission's remit is to not just to look at the relationship between Westminster and Holyrood but to look at the relationship between Westminster, Holyrood, local government and beyond.
"Devolution was not just about transferring powers from London to Edinburgh. Devolution was and is about transferring power to communities and individuals across the country so they can have more of a say in their own lives.
"Separation and devolution are two completely different concepts. We're the party of devolution, the SNP are the party of separation."
Labour won't look to switch powers over inheritance or corporation tax.
Sarwar added: "We do not want a race to the bottom on corporation tax where big business benefits and the workers on the shopfloor don't. That might be nationalist politics, Conservative politics, not ours."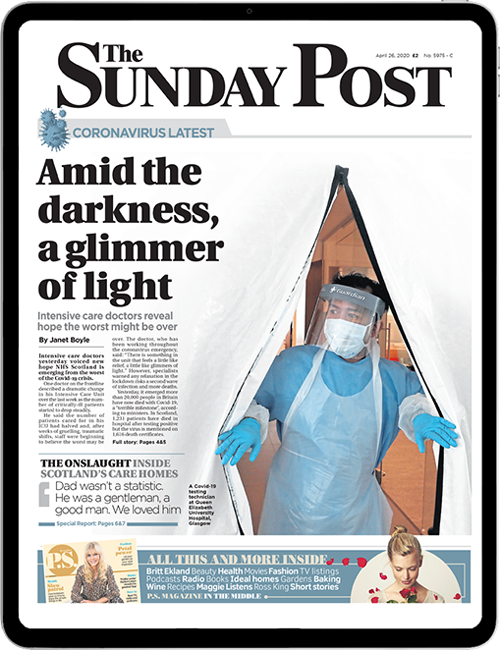 Enjoy the convenience of having The Sunday Post delivered as a digital ePaper straight to your smartphone, tablet or computer.
Subscribe for only £5.49 a month and enjoy all the benefits of the printed paper as a digital replica.
Subscribe