A bitter industrial dispute which is disrupting train services is "stuck in a deadlock", according to the boss of the trade union involved.
Mick Lynch, general secretary of the Rail, Maritime and Transport union (RMT), told the PA news agency that the latest offer aimed at stopping the strikes is "underfunded".
Up to three in five train services were cancelled on Thursday as a wave of industrial action spreads across the country.
Teachers in England and university staff are also on strike in a continuation of a walkout on Wednesday.
Members of the RMT at 14 train operating companies are striking on Thursday in a long-running row over pay, jobs and conditions.
Trains started later than normal, at about 7.30am, and will finish earlier than usual, at around 6.30pm.
Across Britain, between 40-50% of services are expected to run, but there are wide variations across the network, with no services at all in some areas.
Mr Lynch said: "The Government backs up the train operating companies and gives them their mandate.
"They've offered a pay proposal that's 5% for last year and 4% for the coming year, which is way below the rate of inflation.
"But they've said all of those pay increases such as they are – which amount to pay cuts – have got to be funded by changes to our members' working conditions.
"So it's a self-funded pay rise really, and that's very difficult for us because the conditions they're putting on that deal are just not acceptable to our people.
"So we're stuck in a deadlock really where the offer is underfunded, the conditions are not acceptable and we haven't got a way forward."
Services on Friday morning may be disrupted because much of the rolling stock will not be at the right depots.
Passengers have also been warned to expect disruption on future strike dates – Saturday March 18, Thursday March 30 and Saturday April 1.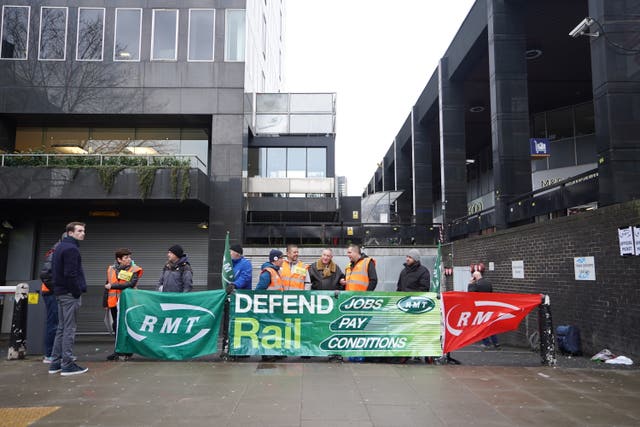 Steve Montgomery, who chairs the Rail Delivery Group which represents train operators, said: "This latest round of strikes will be a further inconvenience to our customers, who have already experienced months of disruption, and cost our people even more money at a time they can least afford it.
"They will also be asking why the RMT leadership blocked the chance to resolve this dispute by refusing to give their members – many of whom would have benefited from a 13% increase – a say on their own deal.
"Unfortunately, while we will pull out all the stops to keep as many trains running as possible, there will be reduced services across many parts of the rail network on all four strike days, so our advice is to check before you travel."
A Department for Transport spokesman said: "RMT members at train operating companies are being denied a say on their own future, while being forced to lose more pay through avoidable strike action.
"We urge the RMT's executive to put the Rail Delivery Group's very fair offer to a democratic vote of their members, like it has on two separate occasions for RMT members working for Network Rail."
Up to half a million teachers, lecturers, junior doctors, civil servants, London Underground drivers, BBC journalists and Amazon employees stopped work on Wednesday in one of the single biggest days of industrial action in a decade.
Union officials at a rally in London, attended by tens of thousands of strikers and supporters, said the strike sent a strong message to the Government over its handling of the disputes.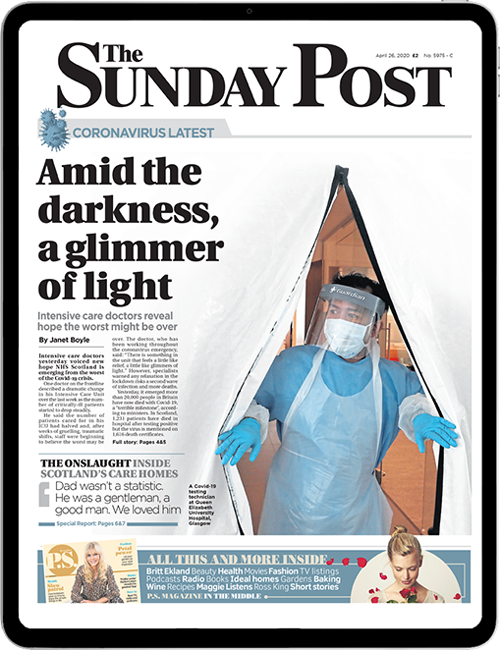 Enjoy the convenience of having The Sunday Post delivered as a digital ePaper straight to your smartphone, tablet or computer.
Subscribe for only £5.49 a month and enjoy all the benefits of the printed paper as a digital replica.
Subscribe