Alarm bells are ringing over the Government's ambitions to tackle the climate crisis, MPs have warned as they criticised Rishi Sunak's rollback of net-zero policies.
The Commons Energy Security and Net Zero Committee suggested the Prime Minister is using green issues as a "party political football" and cast doubt over his claims the changes would save British families money.
Mr Sunak, last week, announced he was delaying the ban on new petrol and diesel cars by five years; weakening plans to strip out polluting gas and oil boilers; and scrapping policies forcing landlords to upgrade the energy efficiency of private rented homes.
In a scathing letter to Claire Coutinho, the newly-appointed Energy Security and Net Zero Secretary, committee chairman Angus MacNeil disputed that Mr Sunak's move "can, in any way, be described as an ambitious environmental agenda".
The independent MP suggested the Prime Minister's decision to "unilaterally" change green policy had undermined decades-long political consensus on climate action.
He also criticised the way the policy shift was announced as the House of Commons was closed for the conference recess.
The letter said: "We would like to understand how the timing of this statement, just prior to political party conferences, and the lack of engagement with other party political leaders or elected representatives of the devolved assemblies, drives a consensus rather than potentially allowing climate to become a party political football with all of the detriment that this might entail."
"We note that, should he have given his statement to the House, only 24 hours earlier, then he would have achieved his aim of bringing this kind of debate to Parliament rather than during a recess when Parliament would not be able to examine or analyse his proposals for almost three weeks."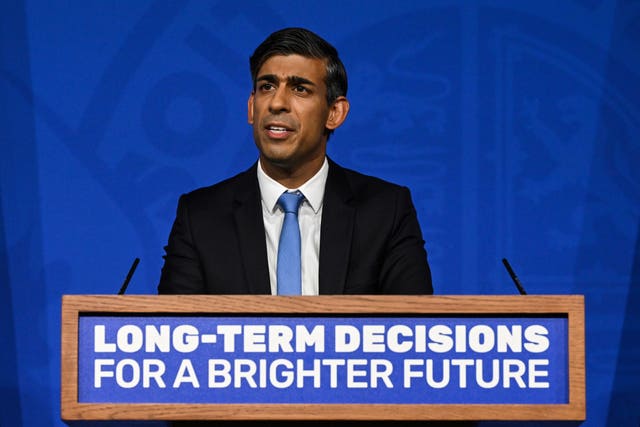 Mr MacNeil urged Ms Coutinho, who faces a grilling from the cross-party committee on November 8, to commit to "future fundamental changes to the Government's approach to net zero being made in Parliament rather than in less formal press statements".
In setting out the changes, the Prime Minister argued that moving ahead with existing plans would pile "unacceptable costs" on British families.
The MPs recognise Mr Sunak's concerns on pushing Government spending on net zero amid a cost-of-living crisis, Mr MacNeil wrote.
"We fail to understand, however, how the announced delays will actually make anything cheaper for the average person.
"It would seem that costs are simply being delayed, possibly to a time when those costs will be higher."
He said the committee agrees that politicians need to "engage with net zero in a pragmatic, proportionate and realistic manner" and that "there are great gains to be made from the new green industries of the future".
"We fail to understand, however, how delaying our engagement with the actions that we all agree are necessary can, in any way, be described as an ambitious environmental agenda."
Mr MacNeil said the panel is seeking "urgent clarity" from Ms Coutinho on the consequences of the new approach and reassurance that it will not derail the UK's progress towards the legally binding goal of hitting net zero by 2050.
"Alarm bells are ringing over the Government's ambitions when it comes to its environmental agenda," he said.
Mr Sunak, speaking to local BBC radio stations on Thursday morning, said he is "charting a new course for net zero" as part of his plan to "change the direction of our country".
He said he "got a lot of flak for it", "but that's the kind of approach to leadership that I'm going to bring and that's how we're going to change things for the better".
Downing Street and the Department for Energy Security and Net Zero have been approached for comment.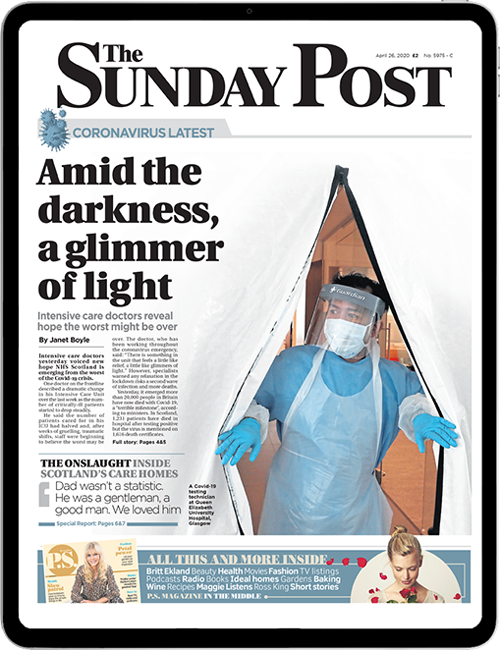 Enjoy the convenience of having The Sunday Post delivered as a digital ePaper straight to your smartphone, tablet or computer.
Subscribe for only £5.49 a month and enjoy all the benefits of the printed paper as a digital replica.
Subscribe