Residents neighbouring an RAF base which is expected to be used to house migrants have said they "don't feel secure" and feel they are "nothing" to the Government.
Homeowners next to RAF Scampton in Lincolnshire, who live in former military housing, say they have received "absolutely jack-shit" by way of communication from the Government about its plans to house migrants on the site.
The plans are expected to be announced by immigration minister Robert Jenrick, on Wednesday afternoon, as the Government tries to curb the £6.8 million a day it spends on housing asylum seekers in hotels by housing them at both Scampton and RAF Wethersfield, in Essex.
Around 700 people already live in homes bordering RAF Scampton, which was previously home to the Red Arrows and the Dambusters 617 squadron in the Second World War, and they said on Wednesday they worry their limited local amenities will be overwhelmed if the plans go ahead.
Speaking prior to the expected announcement on Wednesday, Rachel Green, a resident on the site for 22 years, said: "My main concern is security. We've got a lot of young families here with lots of children about.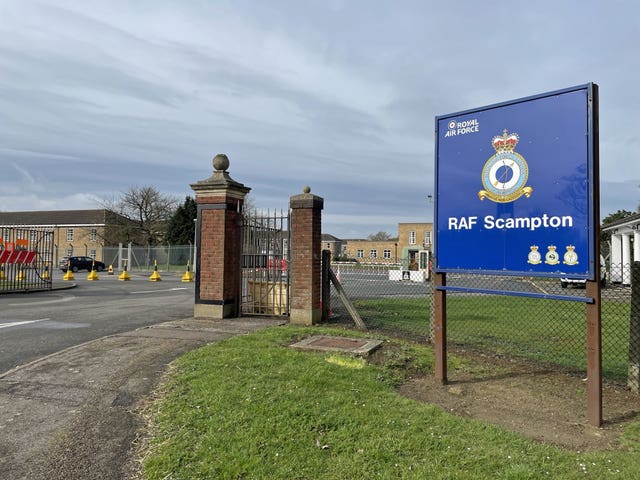 "The fence is not secure, and even if the fence was secure, it is said they'll be able to roam free and this is where they'll come because it's 100 yards out of the front entrance from the camp to the housing estate. We don't feel secure."
Sir Edward Leigh and Karl McCartney, MPs for Gainsborough and Lincoln respectively, have both previously voiced opposition to the plans, which have been described as "grossly inadequate" by refugee charities.
There are also concerns that the site is unsuitable for a sudden influx of new arrivals, with the base situated next to a busy carriageway, the A15, and being cut off from public transport other than a limited bus service.
Lyn Webb, another resident, said the Government are "not bothered" about local residents, who have had to organise community groups and petitions to raise their concerns.
She said: "We've heard absolutely jack-shit.
"We've had no communication whatsoever. Nothing from the Home Office, nothing from any MPs, even (Sir) Edward Leigh.
"None of them want to come and see where we live. None of them want to come and see how close it's going to be, they just want to look at pictures, they're really not bothered, we're a nothing.
"It makes me feel awful. A lot of us have been here for over 20 years in a safe, secure environment, and all of a sudden that is going to be taken away."
The number of migrants to be housed at the site, and the type of accommodation in which they will be contained, has not yet been confirmed.
Samantha Taylor-Eggleson, a resident on the site for 23 years who has raised four children next to the base, said: "I've now got a seven-year-old as well and he won't be allowed out if this goes ahead. I am extremely worried.
"Nearly 2,000 men will be here and not all of them are going to be saints. They're going to be bored. They're going to be hot in the summer and they're going to be frozen in the winter.
"We have an extremely small shop and a diabolical bus service.
"There is nothing for them here at all, and we will feel the brunt of it because we are a six-foot fence away."
Hamish Falconer, the Labour parliamentary candidate for the neighbouring Lincoln constituency, said he was told by the local parish council that the Home Office contacted them at 5pm on Tuesday to confirm the plans.
A Government spokesman said: "We have always been upfront about the unprecedented pressure being placed on our asylum system, brought about by a significant increase in dangerous and illegal journeys into the country.
"We continue to work across Government and with local authorities to identify a range of accommodation options.
"The Government remains committed to engaging with local authorities and key stakeholders as part of this process."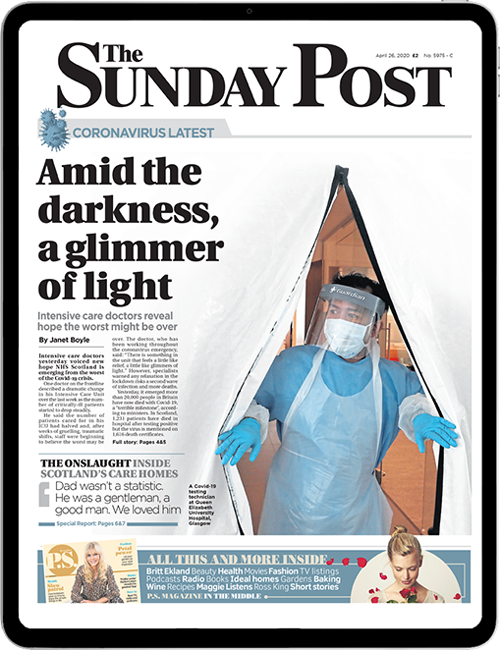 Enjoy the convenience of having The Sunday Post delivered as a digital ePaper straight to your smartphone, tablet or computer.
Subscribe for only £5.49 a month and enjoy all the benefits of the printed paper as a digital replica.
Subscribe