Rishi Sunak flew from London to Cornwall despite being in the south west for a press conference the night before.
Downing Street confirmed the Prime Minister and his wife, Akshata Murty, used a plane to travel on Thursday morning for a visit at 9am to a family hub in St Austell.
The Conservative Party leader had been at Lulworth Camp in Dorset on Wednesday with Ukrainian President Volodymyr Zelensky, where they met Ukrainian armed forces personnel being trained in Britain.
The pair then held a press conference together, which went on past 6pm.
Lulworth Camp is approximately a three-hour drive from St Austell.
But No 10 said Mr Sunak opted not to stay in the south west of England overnight, instead travelling by helicopter back to London.
He and his wife then used air travel to head down for their Cornish appointment the following morning.
The Liberal Democrats accused the Prime Minister of wasting public money on "expensive private helicopters and jets" and questioned why he did not stay overnight in the south west.
The PA news agency understands the Prime Minister came back to Downing Street on Wednesday evening to attend meetings late on.
The Prime Minister's official spokesman, when asked about how Mr Sunak travelled to Cornwall, said: "He flew down this morning. I can't say how he is getting back."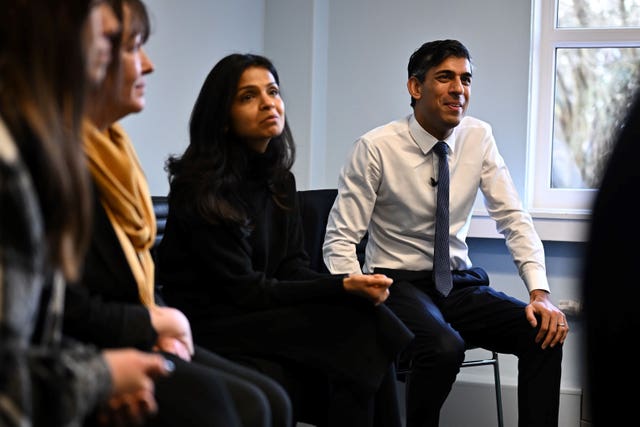 Mr Sunak has previously come in for criticism for shunning train travel to get around the country and instead preferring to use private jets.
Last month, he took a 28-minute flight across England to jet from Blackpool to Darlington, having already that morning taken a 41-minute trip from London to the Lancashire resort.
They were the latest in a series of short trips by air for the Prime Minister, having gone by plane to both Leeds and Scotland a week before.
Wera Hobhouse MP, the Lib Dem climate change spokeswoman, said: "Surely it would have been more convenient for the Prime Minister to stay in Dorset overnight and head onwards to Cornwall in the morning?
"Instead Rishi Sunak chose to waste taxpayer money on expensive private helicopters and jets.
"Since taking on the premiership, Sunak has played a reckless game with CO2 emissions and rendered any green targets pledged by his government as laughable.
"He should not be above using trains to get to and from his commitments, this is just more proof that Sunak is totally out of touch and taking voters for granted."
Green Party co-leader Carla Denyer said: "The Prime Minister seems incapable of understanding just how damaging his personal addiction to flying such short distances so regularly is to his Government's stated aim of tackling the climate crisis.
"Private jets are up to 14 times more polluting than commercial flights and 50 times more polluting than taking a train.
"He should be showing some leadership in reducing his carbon footprint, instead he is insulting everyone who is trying to do their bit for the environment."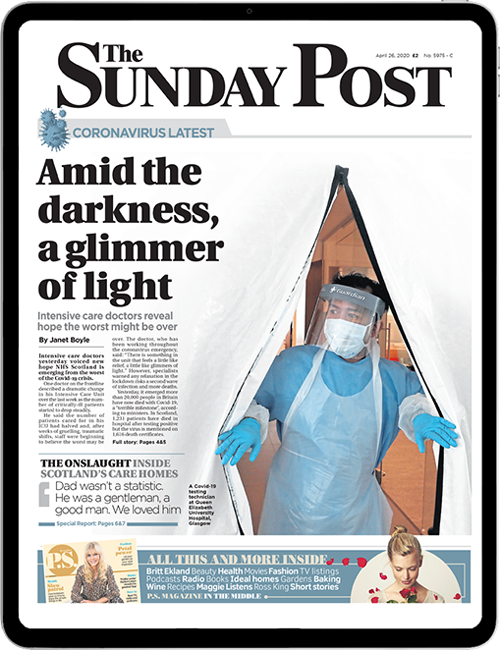 Enjoy the convenience of having The Sunday Post delivered as a digital ePaper straight to your smartphone, tablet or computer.
Subscribe for only £5.49 a month and enjoy all the benefits of the printed paper as a digital replica.
Subscribe