The outlook for the Government's finances is "still pretty grim" despite improved forecasts from the UK fiscal watchdog, economists have told MPs.
A panel of experts also told Parliament's Treasury Committee that households are facing a "two-year living standard squeeze" as a result of higher energy bills and tax rises.
It comes after Chancellor Jeremy Hunt promised a major expansion in state-funded childcare and tax breaks for businesses in last week's Budget.
The Government's official forecaster, the Office for Budget Responsibility (OBR), also confirmed last week that the UK economy is now on track to avoid a technical recession, which means two consecutive quarters of decline.
However, economists said the outlook is still much worse than expected a year ago.
Torsten Bell, chief executive of the Resolution Foundation think tank, said: "The OBR's improvement in borrowing could be between £150 and £160 billion to 2027/28.
"It's important not to forget the big picture, which is that the level of debt is still 15% of GDP higher than it was expected to be back in March 2022.
"So, some good news, but the good news means things are better but still pretty grim compared to where we were before the energy shock turned up."
Mr Bell added that households also face a "tough" period as incomes fail to keep up with wider inflation and increased taxes.
The OBR outlined last week that people are still expected to face the biggest fall in living standards on record, with real households' disposable income per person due to tumble 5.7% over 2022/23 and 2023/23.
"The country has got poorer, we are getting poorer in a number of different ways," Mr Bell added.
"Real wages are falling, taxes are going up, energy bills are going to be higher than we hoped they would be.
"They are all playing out and the net result is that we are all feeling squeezed.
"The wholesale energy crisis was worst this year but the retail price crisis is worse next year, which is why you have a two-year living standard squeeze, two years of living standards falling in the OBR's numbers."
During the Budget, Mr Hunt also laid out plans provide up to 30 hours a week of "free childcare" for working parents in England with children as young as nine months.
However, Tony Wilson, director at the Institute for Employment Studies, told the Treasury Committee that there will be challenges for labour supply to meet demand.
"The OBR are forecasting 60-odd thousand more workers and expecting more hours as a result, as people already in work take on more hours," he said.
"Reducing costs for those already in work will of course also be welcome.
"In practice though, there are some quite significant challenges about whether the market can grow quickly enough to meet that demand and whether it will look to offset some of the costs of providing this offer by raising fees outside of core hours.
"We've been looking at some of the online vacancy data on this as well to give us some insights on this – it does appear to be the case that there are significant struggles at the moment with filling childcare vacancies.
"Advertised salaries for childcare workers have risen by around 25% to 30% between 2019 and now."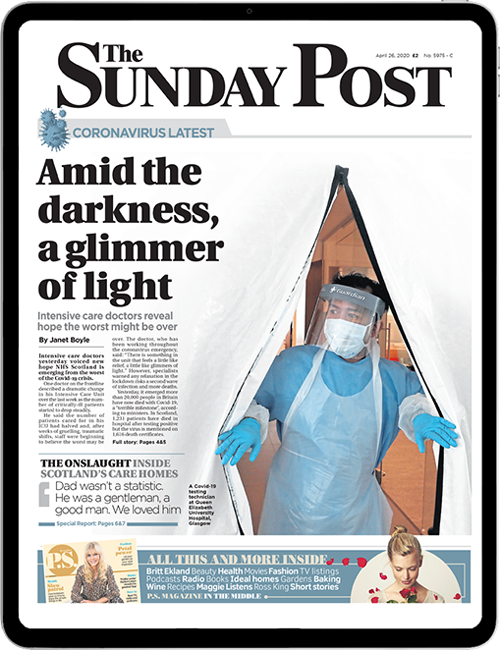 Enjoy the convenience of having The Sunday Post delivered as a digital ePaper straight to your smartphone, tablet or computer.
Subscribe for only £5.49 a month and enjoy all the benefits of the printed paper as a digital replica.
Subscribe