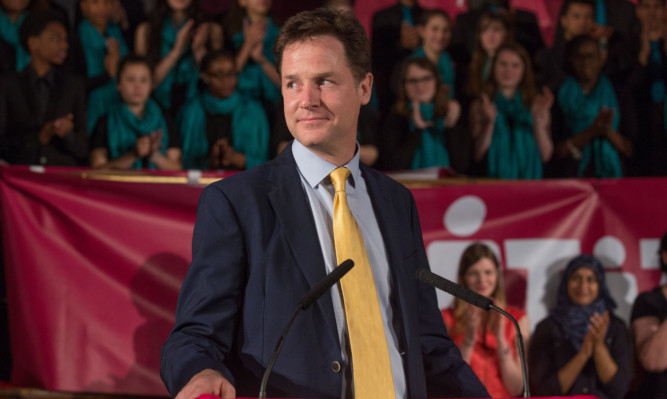 Nick Clegg has said he does not in principle oppose a referendum on European Union membership but has other priorities for coalition negotiations in a clear signal to the Tories who have made an in-out vote a central campaign pledge.
The Liberal Democrat leader insisted his party was not "frightened of the people" as he suggested he could be willing to meet David Cameron's demand for an in-out referendum on Britain's EU membership in 2017.
Mr Clegg has spent the election campaign setting out Lib Dem red lines for future coalition negotiations but has not made blocking a referendum an ultimatum, despite many of his MPs being bitterly opposed to a vote.
The Deputy Prime Minister reiterated Lib Dem policy to hold a referendum in the event of a further transfer of powers to Europe, but insisted he had "other priorities" in coalition negotiations, such as NHS and education spending.
Mr Clegg told the BBC Radio 4 Today programme: "We're pro-European but we're not frightened of the people. We are not in principle against the idea that at some point you ask the British people whether we stay in or out."
Asked why blocking an EU referendum was not a red line, he replied: "Because we choose the red lines that we think are most important for our country.
"A lot of (listeners) will think investing in the NHS is much more important to them, making sure that their local nurseries and schools and colleges are not cut by ideological cuts from George Osborne is more important to them, making sure that everybody can earn £12,500 without paying a single penny of income tax is more important to them."
He added: "If you're asking about priorities, I am pro-European, I am an internationalist to my core, but do I believe that our country should focus on balancing the books and doing so fairly, finishing the job fairly and not lurching this way and that? That, I think, is actually the central question for these outstanding hours and days of this election."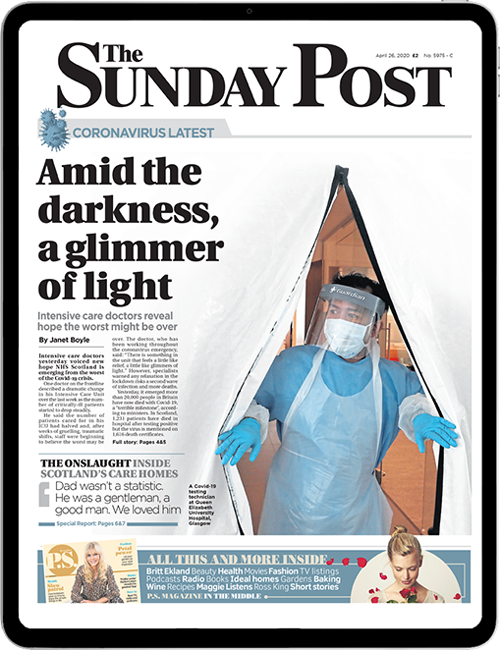 Enjoy the convenience of having The Sunday Post delivered as a digital ePaper straight to your smartphone, tablet or computer.
Subscribe for only £5.49 a month and enjoy all the benefits of the printed paper as a digital replica.
Subscribe