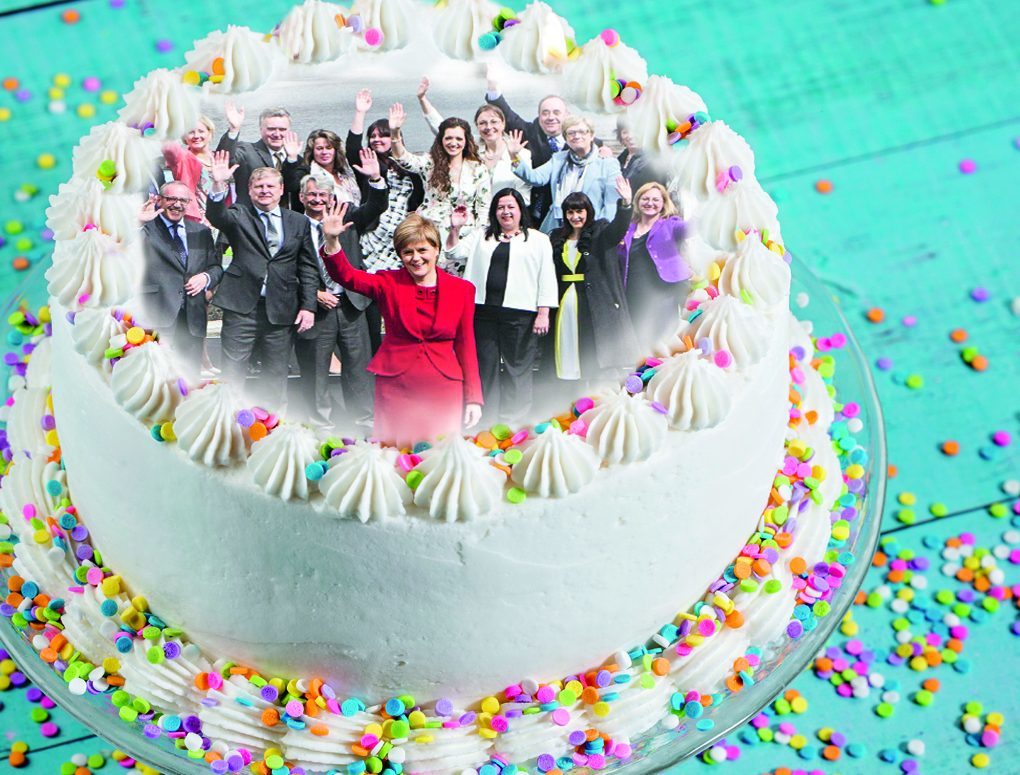 ONE might seem a young age to grow up, but that's the challenge facing the SNP group at Westminster.
Twelve months on from what increasingly looks like the party's high water mark at last year's General Election, its MPs have some serious work to do.
The 56 – as they were dubbed upon entering parliament – have already been reduced to 54 after two of the party's newest MPs resigned the whip following questions about their financial dealings.
And in the last fortnight two of the most experienced members have shown they are not immune to scandal, Stewart Hosie and Angus MacNeil partaking in some grown-up activity but behaving in a not very grown-up way.
That led to Hosie relinquishing his role as deputy party leader and presents the new MPs with their first opportunity to express their political maturity.
Callum McCaig, one of the most impressive of the new intake, has already suggested the next deputy leader should be an MP.
He reasons that with such a large group in Westminster nowadays it would be helpful to party management for Nicola Sturgeon's number two to be based in London.
And McCaig's not ruled himself out. The Aberdeen MP was the city's council leader, he's ambitious and, perhaps most critically, when the TV quiz show Pointless did a round in which contestants were asked to name a nationalist MP, his name was one of the few answers that did not come back pointless.
Other names being talked up already include Hannah Bardell. If she stands, as seems likely, she'll make a formidable candidate having proved in the last year that she's as good at promoting the party in public on high-profile platforms such as Question Time as she is at the real job of policy and politics.
However, Scottish politics is so advanced when it comes to diversity these days that bizarrely being a woman might count against Bardell – some will want to see a male deputy to keep the leadership ticket "balanced".
Two other names in the frame were unexpectedly last week handed an opportunity to show their mettle.
John Nicolson and Mhairi Black both have profile but appear politically flimsy.
Former journalist Nicolson is a constant contributor on TV and radio not because the party put him forward but in part because producers have his number and he seems to have a "never say no" attitude.
But he's done little in those appearances to show he's a titan of either independence or independent thought.
Black is the SNP's superstar, but she's learning her trade and while she's diligent at that she would be the first to admit she's still much to pick up.
However, last week saw the annual draw for backbench business bills. In one of the more preposterous procedural episodes each year the deputy speaker turns bingo caller to pick numbers out of a hat and determine who gets first crack at bringing in their own law.
Twenty names are drawn but only the first five or six have a realistic chance of getting enough time to see their bill make it on to the statute books.
Nicolson topped the ballot. Mhairi Black was drawn sixth.
Both have a real chance to get something enacted. But it's not as simple as just drawing up a bill and voting it through – alliances have to be made, critics placated, quick thinking and crafty tactics are required in the chamber. In other words, grown up politics.
At position six on the list Black in particular will have to choose between making a bill with a realistic chance of becoming law and putting in the hard graft to get it through or picking a silly subject that will goad blowhard backbenchers into talking it out for the sake of a cheap press release.
Get it right and both Nicolson and Black can achieve something few of their colleagues can – making a
difference at Westminster.
And if they submitted a CV for the post of deputy leader that would be a strong qualification indeed.
---
READ MORE
The FINAL Politics Podcast: Race to be new SNP deputy and PMQs review with Callum McCaig MP and Kate Langston
Donald MacLeod: SNP sex scandal has taken the gloss off a week of celebration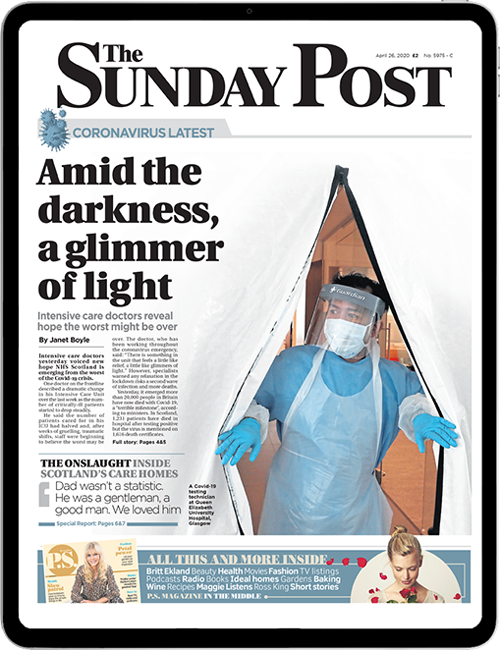 Enjoy the convenience of having The Sunday Post delivered as a digital ePaper straight to your smartphone, tablet or computer.
Subscribe for only £5.49 a month and enjoy all the benefits of the printed paper as a digital replica.
Subscribe