Nurses in Wales will stage two more strikes next month as part of an ongoing dispute with the Welsh Government over pay.
The Royal College of Nursing (RCN) in Wales said the action will take place if progress is not made in negotiations by the end of January.
In a statement, the union said members in Wales will strike for 12 hours on February 6 and 7. The RCN held its first national strike in December.
On Monday, the National Education Union in Wales also said strike action will take place in February and March.
Helen Whyley, director of RCN Wales, said: "I hoped that the Welsh Government would change their approach and come back to the table to negotiate with the RCN seriously on NHS pay and offer a substantive and restorative pay award.
"This has not happened to date. Their offer of a non-consolidated one-off payment, funded by monies 'found down the back of the sofa', shows the Welsh Government's disrespect for the crisis in the nursing workforce and a lack of a real commitment to want to address it.
"RCN Wales members have been left without a choice. We will be taking strike action on February 6 and 7.
"Nursing staff are striking for patient safety, for the future of nursing and to save the NHS in Wales. We stand beside our members in their call to our Government here in Wales for fair pay. Enough really is enough."
Last Thursday, Government representatives including health minister Eluned Morgan took part in talks with unions to see if they could end the pay row.
Ms Morgan set out her plan to give health workers a lump sum but union bosses said the cash payment was "not enough" to address real problems caused by sub-inflation wages. The proposed amount has not been disclosed.
The RCN, in its statement on Monday, said the value of salaries for experienced nurses was 20% lower in real terms due to below-inflation pay awards since 2010.
This has resulted in more than 3,000 vacancies for registered NHS nurses in Wales, it added.
Russell George MS, shadow health minister for the Welsh Conservatives, called on the Welsh Government to engage in "meaningful discussions with nurses".
"A solution to this dispute will only come through negotiation and it won't be easy, but if Labour does not even have the humility to do this property then they give nurses no dignity," Mr George said.
"Without resolution, the Labour-run Welsh NHS will never work for patients or staff and we will continue to see performance decline below where we are now, with the slowest ambulance response times on record and Britain's longest waiting list and worst A&E waits."
Rhun ap Iorwerth MS, spokesman for health and care at Plaid Cymru, added: "Our hard-working NHS nurses deserve respect from this Welsh Labour Government for all the work they have put in to care for us when we needed it most.
"They are over-worked, under-resourced and desperately under-paid. And now they are disrespected.
"This Welsh Labour Government has the money and the means to make an improved offer through unallocated funding and reserves. What they lack is the will to pay our nurses what they deserve – respect and fair pay."
In a statement, the Welsh Government said it is "disappointed" by the announcement of further strike dates.
"We are disappointed that the RCN has decided to proceed to announce further dates for industrial action but are pleased that they have held out the possibility in their press release of negotiations continuing," a spokesman said.
"We are still waiting to hear formally from all of the other health unions in Wales in terms of their response to the package that was set out last week."
On Monday, the NEU Cymru said teacher members voted overwhelmingly for strike action. Some 92.28% of teacher members voted yes on a turnout of 58.1%.
The union declared four days of strike action in February and March in Wales, with the first on February 1 affecting around 1,500 workplaces in the country.
In a ballot of support staff, 88.26% voted for strike action on a turnout of 51.3%.
David Evans, Wales Secretary of the NEU Cymru, said the union will meet education minister Jeremy Miles in the coming days.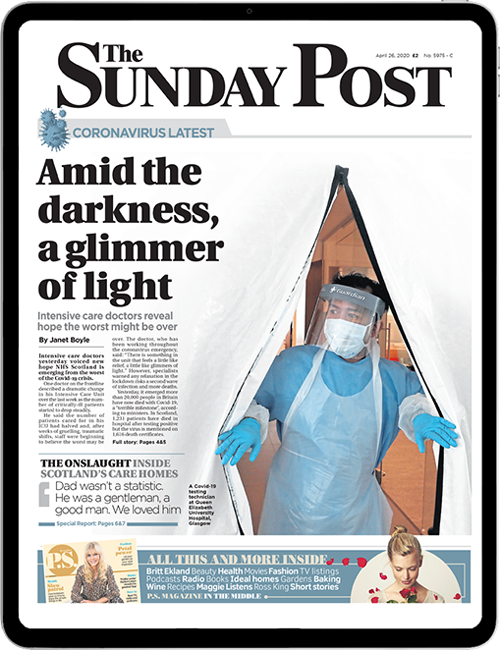 Enjoy the convenience of having The Sunday Post delivered as a digital ePaper straight to your smartphone, tablet or computer.
Subscribe for only £5.49 a month and enjoy all the benefits of the printed paper as a digital replica.
Subscribe