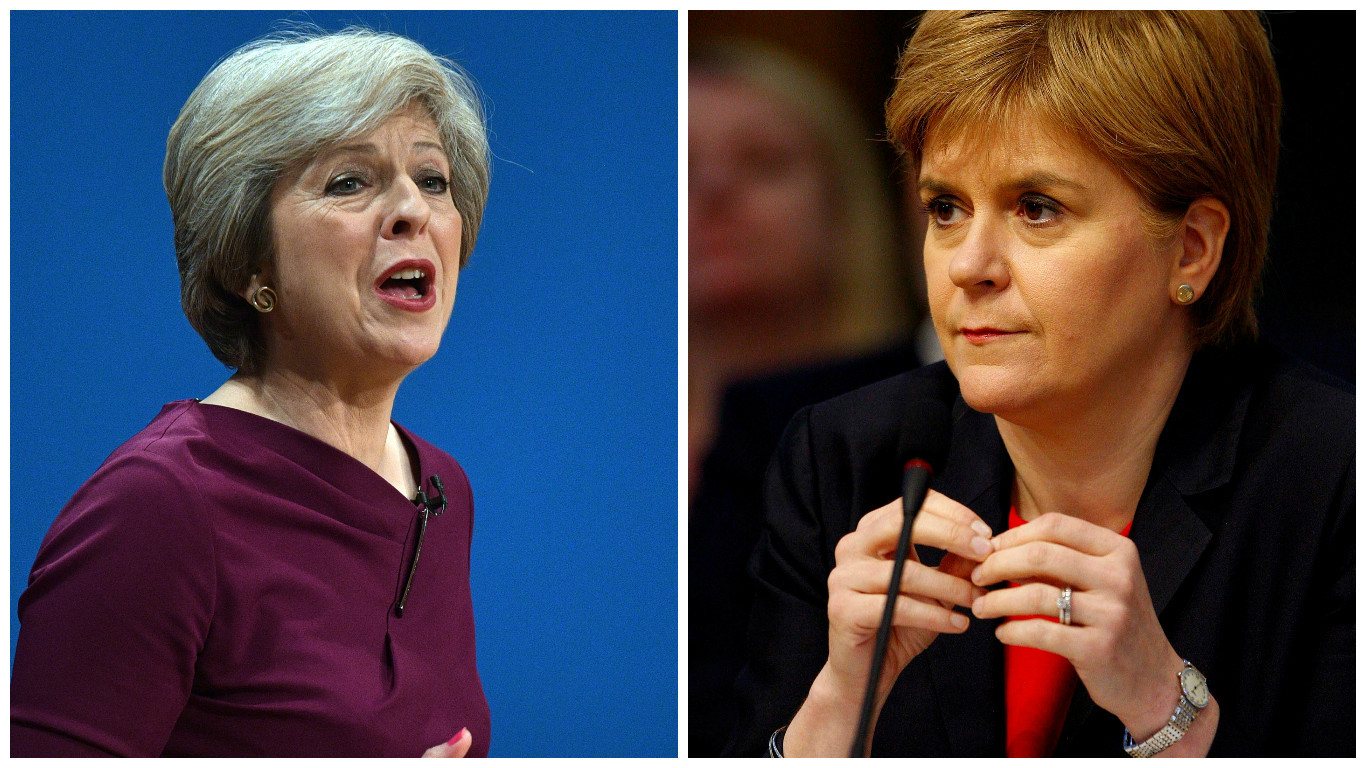 NICOLA STURGEON has slammed Theresa May's keynote speech at the Conservative Party conference
May vowed that "a change is going to come" as she set out her plan for her to occupy the centre ground of British politics and create "a country that works for everyone".
The Prime Minister spoke of her determination to make Britain into a "Great Meritocracy" based on the values of "fairness and opportunity".
Sturgeon said: "The Prime Minister has claimed that she is seeking out the middle ground of politics – the repellent reality of the policies planned by her party could not be more different.
"Theresa May's vision of Brexit Britain is a deeply ugly one – a country where people are judged not by their ability or their contribution to the common good but by their birthplace or by their passport.
"It is a vision the Scottish Government wants no part of, and one which we will never subscribe to. Ours is a vision of an inclusive, tolerant and just society, and we will do everything in our power to shape Scotland in that way."
I think there are lots of people wondering, with real concern today, what kind of country Tories want us to be. https://t.co/OwsR2sqpd5

— Nicola Sturgeon (@NicolaSturgeon) October 5, 2016
Labour leader Jeremy Corbyn said: "Conservative Party leaders have sunk to a new low this week as they fan the flames of xenophobia and hatred in our communities and try to blame foreigners for their own failures.
"Drawing up lists of foreign workers won't stop unscrupulous employers undercutting wages in Britain. Shutting the door to international students won't pay young people's tuition fee debts, and ditching doctors from abroad won't cut NHS waiting lists.
"The Conservatives will instead foster division and discrimination in our workplaces and communities.
"Once again, they are making false promises on immigration they can't deliver. Instead of turning people against each other, ministers should take action now to deal with the real impact of migration.
"They should stop the abuse of migrant labour to undercut pay and conditions, which would reduce numbers.
"They should support communities with high levels of migration and they should set out a positive agenda for fair migration rules as part of the Brexit negotiations for a new relationship with the European Union."
[facebook url = '
']
In her speech, Mrs May made a bold bid for traditional Labour territory, branding Corbyn's party "the new nasty party" and declaring that the Tories were now "truly the party of the workers, the party of the NHS, the party of public servants".
And in a sharp break from small-state Conservatives such as Margaret Thatcher, she insisted that it was right for Government to use its powers for the public good by intervening to rein in "dysfunctional" markets and support key industries.
Conservatives should value not only wealth creation and success, but also a "spirit of citizenship" and a "sense of public service" that respects "the bonds and obligations that make society work", she said.
She hailed the example of triathlete Alistair Brownlee, who helped his exhausted brother Jonny across the finishing line, as a demonstration of the "essential truth, that we succeed or fail together, we achieve together or fall short together".
"That's why the central tenet of my belief is that there is more to life than individualism and self-interest," said Mrs May.
"We form families, communities, towns, cities, counties and nations. We have a responsibility to one another. And I firmly believe that government has a responsibility too."
Mrs May said that the vote for Brexit in this year's referendum reflected not just a desire to quit the EU but a "deep, profound and … justified" sense that the world works for a privileged few but not for ordinary working-class people.
Describing it as a "revolution", the Prime Minister said: "It was a vote not just to change Britain's relationship with the European Union, but to call for a change in the way our country works – and the people for whom it works – forever."
Acknowledging public frustration over unaffordable housing, stagnating wages, insecure jobs and pay undercut by low-skilled immigrants, she warned: "If we don't respond – if we don't take this opportunity to deliver the change people want – resentments will grow. Divisions will become entrenched.
"And that would be a disaster for Britain."
Too many people in positions of power see themselves as part of an "international elite" and have little in common with those they employ or live among, she said.
In a message to well-paid bosses who fail to look after their staff or allow pension funds to go bust, multinationals that dodge tax and tech giants who refuse to co-operate with the authorities in the fight against terrorism, she said: "I'm putting you on warning. This can't go on any more."
She hinted at action against energy companies which put customers on overpriced tariffs and firms which exploit complex pricing structures to inhibit consumer choice.
"Where markets are dysfunctional, we should be prepared to intervene," she said.
---
READ MORE
Lindsay Razaq: As the sharks circle, will the PM sink or swim?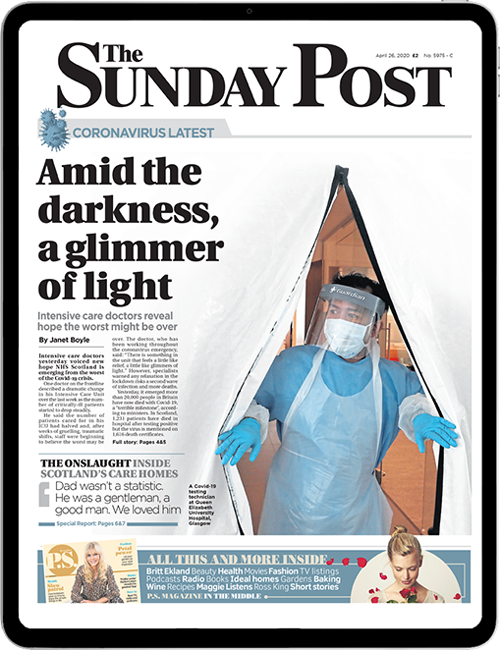 Enjoy the convenience of having The Sunday Post delivered as a digital ePaper straight to your smartphone, tablet or computer.
Subscribe for only £5.49 a month and enjoy all the benefits of the printed paper as a digital replica.
Subscribe