The leaders of dozens of major Commons committees have asked Germany's defence minister to allow Ukraine to defend itself against Russia's invasion using German-made Leopard 2 tanks.
The MPs intervened after a pledging conference in Germany on Friday ended without a commitment by Western allies to send more battle tanks to Ukraine, despite a call from President Volodymyr Zelensky to speed up the delivery of military support.
The group, which includes the chairs of 24 major Commons committees and dozens of senior backbenchers, was coordinated by Labour's Chris Bryant to contact Federal Minister of Defence Boris Pistorius "at this moment of extreme urgency".
"We are conscious of the very significant efforts Germany has made to support Ukraine, especially over the last twelve months We understand the historic reasons for reluctance to provide German and German-made tanks," they wrote, in a copy of the letter obtained by The Sun.
"However, we would urge you at this moment of extreme urgency, to reconsider your position and allow Leopard 2 battle tanks – both German-owned and German-built – to be provided to Ukraine in the next few days."
It comes after the Foreign Secretary said he would like "nothing more" than to see Ukrainians armed with the German-made tanks.
So far among the Nato allies, only the UK has agreed to send tanks to Ukraine, in the form of 14 British Army Challenger 2s.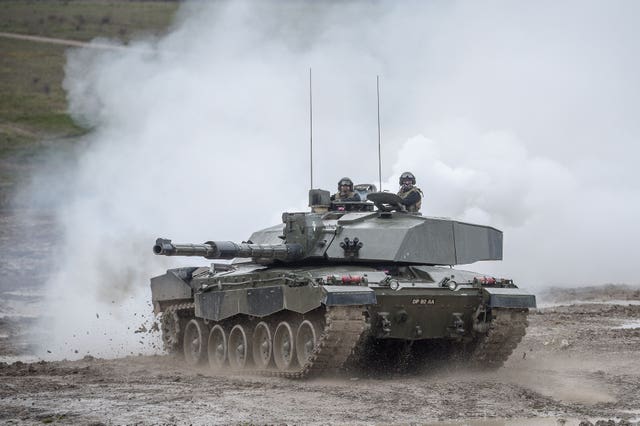 There had been hopes that Germany would authorise the release of its battle tanks, which are potentially available in far greater numbers, but at the conclusion of the meeting at the US airbase in Ramstein, Germany, US defence secretary Lloyd Austin said: "I don't have any announcements to make on M1s (US Abrams tanks), and you heard the German minister of defence say that they've not made a decision on Leopards."
He said officials were "pushing hard to meet Ukraine's requirements for tanks and other armoured vehicles".
On Sunday, Foreign Secretary James Cleverly was asked on the BBC Sunday With Laura Kuenssberg programme whether he was disappointed Germany did not authorise the release of the Leopard 2s.
Mr Cleverly refused to directly criticise Berlin, stressing that, ultimately, it is for "every sovereign government to decide how they are best able to support the Ukrainians as a member of Nato".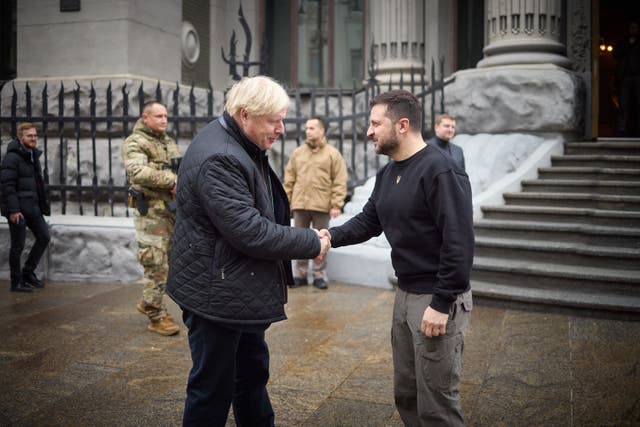 However, he noted there is nothing he would like more than to see the Ukrainians equipped "with those most up-to-date armoured vehicles".
Also on Sunday, Boris Johnson made a surprise visit to Ukraine, saying it was a "privilege" to be there to show solidarity with the war-torn nation.
The former prime minister, who is facing fresh questions over his personal finances, said Mr Zelensky had invited him to travel to Kyiv once again.
Rishi Sunak was "supportive" of his predecessor-but-one's visit, Downing Street indicated, after claims it could undermine the Prime Minister's authority.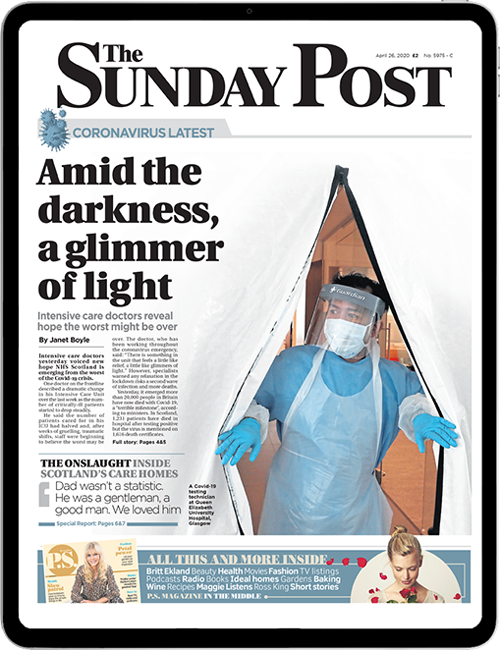 Enjoy the convenience of having The Sunday Post delivered as a digital ePaper straight to your smartphone, tablet or computer.
Subscribe for only £5.49 a month and enjoy all the benefits of the printed paper as a digital replica.
Subscribe