An MP with cerebral palsy has said he regularly receives messages accusing him of being drunk when he speaks in Parliament.
Paul Maynard, a Conservative MP and former minister, said that "every time" he speaks in the Commons he receives such messages, despite not being able to drink alcohol because it risks triggering his epilepsy.
He argued that people with the condition need to be better supported in preparing for adulthood, and that they are likely to face misconceptions and lack of understanding of the condition.
Cerebral palsy is the name for a group of lifelong conditions which affect movement and co-ordination.
Health minister Helen Whately praised Mr Maynard for his courage in speaking out.
Mr Maynard, who is chairman of the All-Party Group (APPG) on Cerebral Palsy, was speaking during an adjournment debate in the Commons.
The MP for Blackpool North and Cleveleys said: "Those of us with cerebral palsy, as we leave full-time education, encounter a much less structured world, where preconceptions about our ability tend to be so much greater and invariably utterly misguided.
"There will be people watching today on their TVs assuming I am drunk, because that always happens, every time I stand up in this place I get an email saying 'why were you drunk before you appeared in the chamber' when I appear on TV.
"I personally find it quite ironic because I am actually allergic to alcohol. It's a trigger for my epilepsy. Perhaps it's a good thing to have a Member of Parliament who is allergic to alcohol, who can always speak and indeed vote with a clear mind, if only, if only all could manage that.
"But preconceptions about cerebral palsy are rife, day in, day out."
Mr Maynard said he has been "consistently struck and indeed depressed by how policy and practice, as well as day-to-day experience, has not moved on since my own passage through education and early adult life".
He cited a report which heard that there is ignorance about the disease and incorrect assumptions of mental incapacity.
Mr Maynard told the Commons: "Cerebral palsy is not an intellectual disability, it never has been, it never will be."
He referenced a report from the APPG which outlined recommendations on helping young people with cerebral palsy transition to adulthood, warning: "Help and advice for individuals during their transition into adulthood is all too scarce."
The MP said: "People often ask me how I feel about what I must be missing out on in life.
"And that really angers me, that question, I get it so often because how could I have any conception of what I'm missing out on, this is my lived reality day in, day out, I don't know any different, I don't feel I'm missing out, I don't feel that there's any detriment to my life experience, but people always make that assumption.
"That's why there has to be a fundamental redesign of the services, rights and processes involved in transition to adulthood, because the consequence otherwise is a failing of both an individual and at the systemic level of what is needed to support, equip and prepare young people with cerebral palsy as they move into adulthood, and a lack of understanding of the day-to-day challenges which they will experience."
Ms Whately said: "I believe that this House is all the better for its diversity, whatever form that is in. But drawing on experience takes courage, as does doing a job in the public eye.
"And (Mr Maynard) demonstrated his double courage on that this afternoon as he told us, and in fact has told me before, how he has, amongst other things, been mocked for his own cerebral palsy."
She referenced his remarks about abuse relating to alcohol and his inability to drink it, saying: "As I think he suggested, maybe the whips might wish that more of us were also in that boat and always clear-minded when voting. Although maybe not."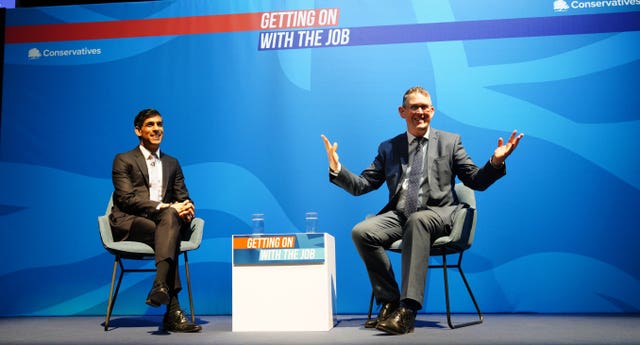 The health minister said she would meet with Mr Maynard about his concerns, adding: "I think that he has argued and the report argues very compellingly for further action and focus to be taken on supporting young people with cerebral palsy on their transition from childhood into adulthood."
The minister said there was existing healthcare guidance on how to help people with cerebral palsy manage as they grew up, but added: "The question that he might well ask is 'Well is it being implemented? To what extent? Where have these recommendations been followed?'"
She added: "It is not an answer I have been able to get before I have come to the despatch box, I am therefore seeking an answer to that question from NHS England and I will write to him as soon as I have an answer, and tell him the extent to which those recommendations have been followed and are in place."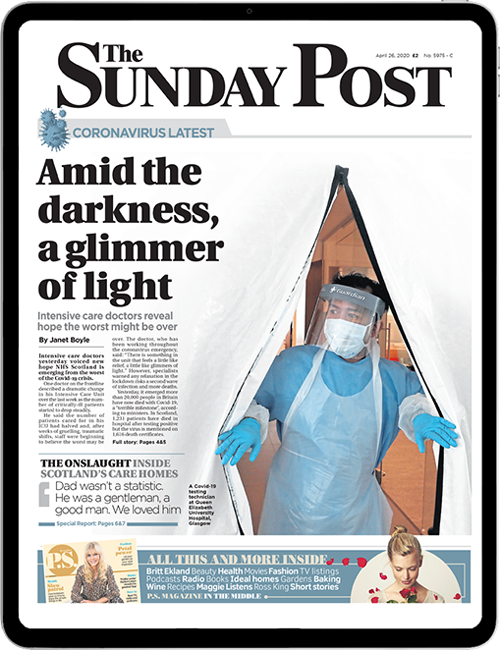 Enjoy the convenience of having The Sunday Post delivered as a digital ePaper straight to your smartphone, tablet or computer.
Subscribe for only £5.49 a month and enjoy all the benefits of the printed paper as a digital replica.
Subscribe