The mother of Manchester Arena bombing victim Martyn Hett has urged Rishi Sunak to introduce a law to ensure stronger protections against terrorism in public places "without further delay".
Martyn's Law, named in tribute to the 29-year-old who was one of 22 people killed at the end of an Ariana Grande concert in May 2017, would require venues and local authorities in the UK to have preventative plans against terror attacks.
On Monday, Mr Hett's mother Figen Murray is to deliver a letter to Downing Street, telling the Prime Minister to "keep the promise you made during our (December 2022) telephone conversation, and make this legislation happen without any further delay".
Ministers published draft details of Martyn's Law in May after years of campaigning by Mrs Murray.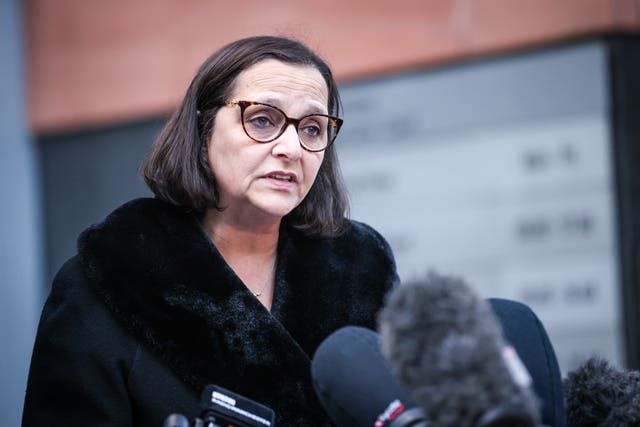 In the letter, seen by the PA news agency, she said: "As you know, my son Martyn died alongside 21 other innocent souls at the Manchester Arena terror attack on 22 May 2017.
"Like most people who died that evening, he simply went to a pop concert and never came home.
"Life as I knew it changed overnight and I have since made it my mission to do everything possible to prevent other parents, families and friends going through the devastating experiences that my family has endured.
"As we discussed during our call, I initiated the campaign to introduce Martyn's Law because I wanted to work with the Government and security industry to introduce legislation that would better protect the public from terror attacks."
Her letter to the Prime Minister comes after the Home Affairs Select Committee warned in July that the draft Terrorism (Protection of Premises) Bill, also known as Martyn's Law, would put small businesses and organisations at risk of closure and fail to "make a significant impact" on preventing attacks.
But Ms Murray, who received an OBE for services to counter terrorism in June 2022, claims the committee reached a "dangerous and misguided" conclusion after scrutinising the draft legislation.
"Martyn's Law will make us all safer without changing our way of life," she added.
"It is not meant to restrict us but empower us by making the general public more resilient to such attacks."
She said the Government committed to introducing the legislation in 2019 and that it has "strong support from the public, businesses, the security industry and across Parliament".
"Until this Bill is introduced, members of the public remain at a greater risk from terror attacks," she added.
In July, the Home Affairs Select Committee found the Bill, which has different standards based on venue capacity, would require a local village hall to have certain safety precautions while an outdoor market in a city centre would not.
It said after looking at the draft it had "serious concerns" about the financial burden of requiring venues to have potentially costly safety measures in place.
Jonathan Hall KC, the UK's independent reviewer of terrorism legislation, told MPs the majority of attacks since 2010 would be out of the Bill's "scope".
But Mrs Murray told Mr Sunak "the draft Bill is proportionate, so that smaller venues need only take very basic steps".
She added: "This is particularly the case in places like village halls, community centres and other rural locations that people may think are immune from attacks.
"Sir David Amess was killed at such a small venue and the late Jo Cox MP was also killed in a more rural setting.
"Watering this Bill down by removing smaller venues, as some have suggested, would create dangerous loopholes that terrorists could exploit.
"It is my firm belief that a terror attack can happen at any time, anywhere, and in any place.
"The landscape of terrorism has also changed and we now see an increasing number of self-initiated terrorists and people aged 18 years and under charged for terror related offences.
"That is why it is so important to introduce this legislation as soon as possible, to better protect the public from the risk of a terror attack."
A Government spokesperson said: "We are grateful to Figen Murray and the Martyn's Law campaign for their support in the development of this vital reform.
"We are committed to improving the security of public venues, to ensure the public can go about their lives freely and with confidence.
"In May, the Government published the draft Terrorism (Protection of Premises) Bill and submitted it for pre-legislative scrutiny by the Home Affairs Select Committee.
"We are carefully reviewing all of their recommendations to ensure the implementation of Martyn's Law is properly understood and effective."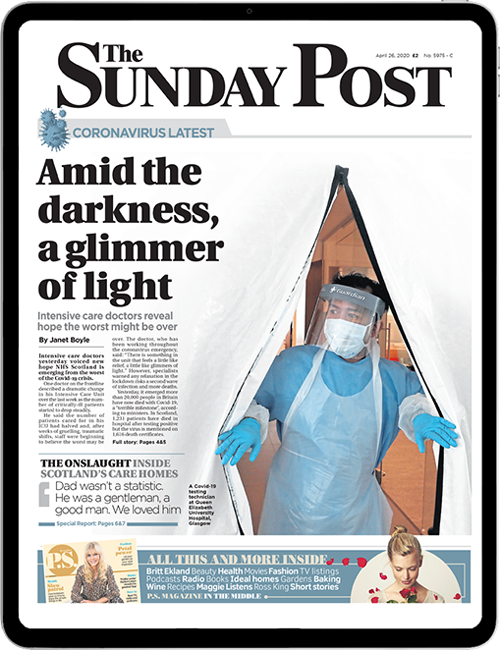 Enjoy the convenience of having The Sunday Post delivered as a digital ePaper straight to your smartphone, tablet or computer.
Subscribe for only £5.49 a month and enjoy all the benefits of the printed paper as a digital replica.
Subscribe