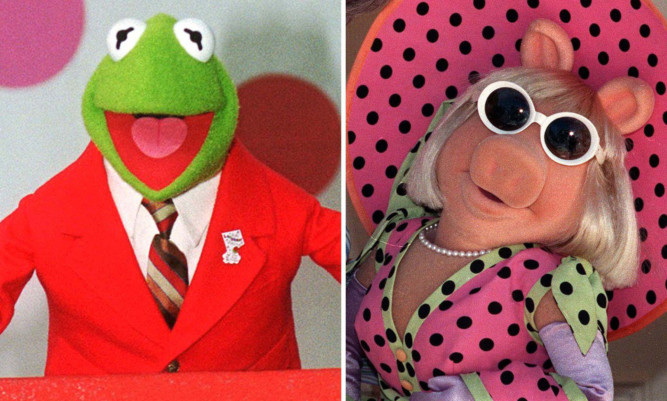 The road to the referendum was littered with commentators giving opposing views on the subject sometimes in jest, but mostly in all seriousness.
At times their words have been labelled ill-judged or even reckless. Here, we recount a few that made headlines around the world.
Kermit the Frog made a bizarre foray into politics when he declared his support for the "No" camp.
The puppet was quoted: "I understand that Miss Piggy is willing to serve as Queen of Scotland if there is a split. So you may want to guard your castles."
Jimmy Krankie, otherwise known as Janette Tough, also had her say.
She said: "Alex Salmond can sod off 'cos I don't want it. We don't live in Scotland so we won't get to vote and I don't think it's fair."
Rock star David Bowie shocked people watching the Brit Awards this year when he used his acceptance speech at the event to make an impassioned plea to keep Britain together.
His message was delivered by supermodel Kate Moss as she collected his award. He said: "Scotland, stay with us."
David Cameron illustrated the high stakes at play when he pleaded with voters not to use the referendum to punish the Conservatives.
He said: "People can feel that it's a bit like a general election, that you make your decision and five years later you can make another decision. If you're fed up with the effing Tories give them a kick."
US President Barack Obama tweeted his hopes for a "No" vote prior to the ballot.
He wrote: "The UK is an extraordinary partner for America and a force for good in an unstable world. I hope it remains strong, robust and united."
Author JK Rowling made reference to sinister characters "the Death Eaters" from her Harry Potter books when commenting on the issue of lineage used during the debate.
She said: "When people try to make this debate about the purity of your lineage, things start getting a little Death Eaterish for my taste."
A Yes supporterfilmed himself as he heckled English Labour MPs while riding a rickshaw and blasting out the Darth Vader theme from Star Wars.
He shouted: "Bow down, people of Glasgow! Bow down to your imperial masters! Be grateful! They've travelled all this way! Don't worry, they'll put it on expenses!"
Comedian Kevin Bridges got a lot of laughs out of joking about the debate.
He said: "I think we should have an English vote first and let England make the first move if they want us to leave, then we'll stay."
There was little to laugh about though when fashion designer Vivienne Westwood gave her view.
She said: "I hate England. I like Scotland because somehow I think they are better than we are. They are more democratic."
Billy Connolly tried to stay out of the debate but made his views on the nationalists clear.
He said: "I love Scotland but I hate the way nationalists think they own the place. I don't like nationalism. I think history proves it to be an incredibly dangerous thing."
Australian Prime Minister Tony Abbott came out firmly in the "No" camp when he said: "It's hard to see how the world would be helped by an independent Scotland. I think that the people who would like to see the break-up of the United Kingdom are not the friends of justice, the friends of freedom."
Andy Murray risked a backlash from fans who support the Better Together campaign when he posted a tweet that suggested he supported Scottish independence.
On the day of the decisive vote, he wrote:
Huge day for Scotland today! no campaign negativity last few days totally swayed my view on it. excited to see the outcome. lets do this!

— Andy Murray (@andy_murray) September 18, 2014
Andy Murray's brother Jamie also spoke out to support the "Yes" camp's goal of independence.
The tennis star posted a message on Twitter that read: "Scotland is full of smart talented hard working humble people. Have faith in them to run our country successfully."
Groundskeeper Willie, the beloved Scottish character from cartoon The Simpsons, came out in favour of independence but asked Scotland to choose him as leader instead of Alex Salmond.
In the satirical video he rips off his shirt and reveals that "Aye or die" is written on his chest, exclaiming: "That's not a tattoo, it's a birthmark!"
Former SNP deputy leader Jim Sillars showed his frustration at companies that warned a yes vote would be a bad choice for the country.
He said: "When we get a Yes majority, we will use that power for a day of reckoning with BP and the banks."
The Queen made a rare intervention on the political stage when she spoke to well-wishers outside Crathie Kirk, near Balmoral.
She said: "Well, I hope people will think very carefully about the future."
Sky News anchor Kay Burley was left red-faced after she made a disparaging comment about a bystander thought to be a supporter of Scottish independence.
She said the supporter "looks like a bit of a knob" before realising she could still be heard by viewers.
Former Labour Prime Minister Gordon Brownmade an impassioned speech to voters to keep Britain together.
He told the gathered audience: "the silent majority will be silent no more".
Parody No voter character Lady Alba proclaimed: "I want your weapons. I want student fees. I want a country run by Tory MPs. I'm voting no."
Trainspotting author Irvine Welsh said he thought the referendum would change British politics regardless of the outcome.
He said: "A 'No' vote means an even bigger headache for the London political establishment a rerun of the independence debate in every UK election."
Following defeat in the referendum Alex Salmond took to Twitter to make a poignant statement.
Let's not dwell on the distance we've fallen short – let us dwell on the distance we have travelled

— Alex Salmond (@AlexSalmond) September 19, 2014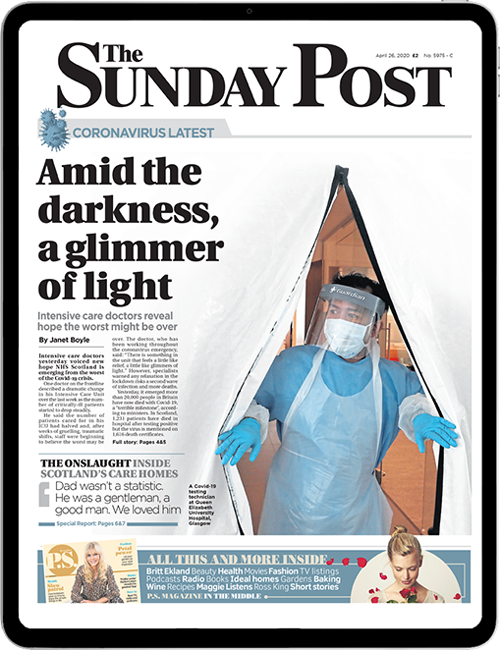 Enjoy the convenience of having The Sunday Post delivered as a digital ePaper straight to your smartphone, tablet or computer.
Subscribe for only £5.49 a month and enjoy all the benefits of the printed paper as a digital replica.
Subscribe