Campaigners say Afghans who helped British troops could be forced into homelessness as ministers confirmed plans to end their stays in taxpayer-funded hotels.
The UK promised a safe haven for thousands of people who fled Afghanistan as the Taliban swept back into power in 2021 – with many living in hotels since arriving.
Veterans minister Johnny Mercer said the £1 million daily cost of housing around 8,000 Afghan refugees, half of them children, in hotels is unsustainable.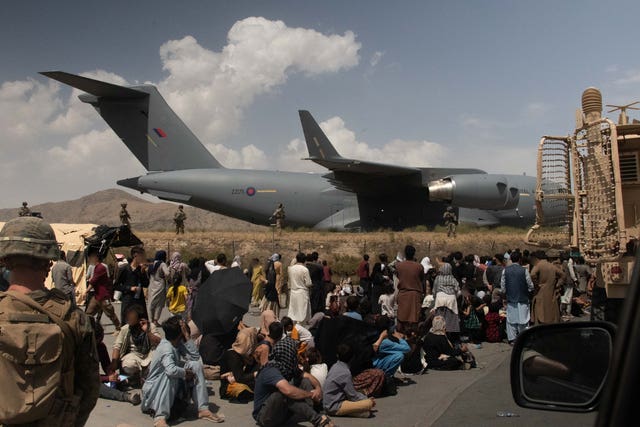 "Long-term residency in hotels has prevented some Afghans from properly putting down roots, committing to employment, integrating into communities and (is) creating uncertainty as they look to rebuild their lives in the United Kingdom long term," he said.
The Government will begin writing to individuals and families housed in the "Afghan bridging hotels" at the end of April, giving them "at least three months' notice" before they are forced out.
"This will crystallise a reasonable timeframe in the minds of our Afghan friends – with significant support from central and local government at every step as required, together with their existing access to welfare and the right to work – to find good, settled places to live in the longer term," Mr Mercer said.
He acknowledged there is a debt owed to Afghans who assisted British forces during the war and upheld British values.
"There are veterans across this country enjoying normal lives today because of the service and sacrifice of this cohort in keeping them safe in Afghanistan," the former army officer said.
Mr Mercer promised "generous" support to help Afghans into settled accommodation, with trained staff based in hotels to provide advice on finding work, new homes and English lessons.
Some £35 million of new funding will help councils provide increased support to help people move from hotels into accommodation across England, while the local authority housing fund will be expanded by £250 million, with most of the cash going to house Afghans and the rest easing homelessness pressures.
"Whilst this Government realises our significant responsibilities to this cohort, there is a responsibility upon this group to take the opportunities that are offered under these schemes and integrate into UK society," Mr Mercer said.
"Where an offer of accommodation can be made and is turned down, another will now not be forthcoming.
"At a time when there are many pressures on the taxpayer and the housing market, it is not right that people can choose to stay in hotels when other perfectly suitable accommodation is available."
Enver Solomon, CEO of the Refugee Council, said he is "deeply concerned" by details of the plan.
He said there is a "risk that they could lead to people who fled the Taliban in Afghanistan being left homeless and destitute on the streets of Britain".
"This is not how those who were promised a warm welcome in the UK should be treated," he said.
"Hotels are not the right place for refugees to live but the fact that thousands of Afghans have been left in them for months on end is a consequence of government mismanagement and a failure to work successfully in partnership with local councils and other agencies to find suitable housing.
"To expect councils to suddenly move them out of hotels by putting pressure of Afghan families risks causing great misery and anxiety for those who have already experienced trauma and upheaval."
Shadow defence secretary John Healey said Mr Mercer is "serving eviction notices on 8,000 Afghans – half of whom are children – with no guarantee they will be offered a suitable, settled place to live".
The Local Government Association said councils will need extra resources to help find and fund accommodation for Afghans moved out of hotels.
A spokesman said: "To ensure we do not see a further rise in homelessness as a result of a chronic shortage of properties across the UK and increase current significant pressures on homelessness teams, councils will need sufficient resources and flexibilities to assist with finding and funding accommodation, particularly for larger families."
The Home Office said the process of moving Afghans out of hotels will be staggered, with people being notified at different times to make sure there is not a "disproportionate demand for housing in one area".
More than 20 new four-bedroom homes have so far been provided for Afghans as part of a Government project with property developer Barratt Developments and councils.
The first two families have moved into homes in Doncaster, with more to follow in the coming weeks in Bedfordshire, Canterbury, North Somerset and Telford, the Home Office added.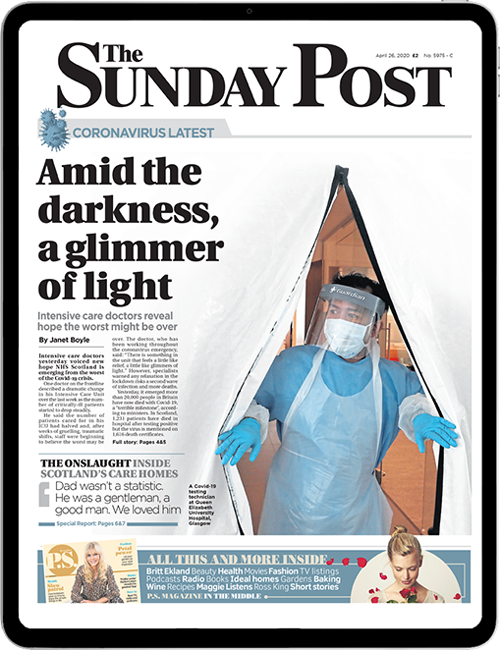 Enjoy the convenience of having The Sunday Post delivered as a digital ePaper straight to your smartphone, tablet or computer.
Subscribe for only £5.49 a month and enjoy all the benefits of the printed paper as a digital replica.
Subscribe