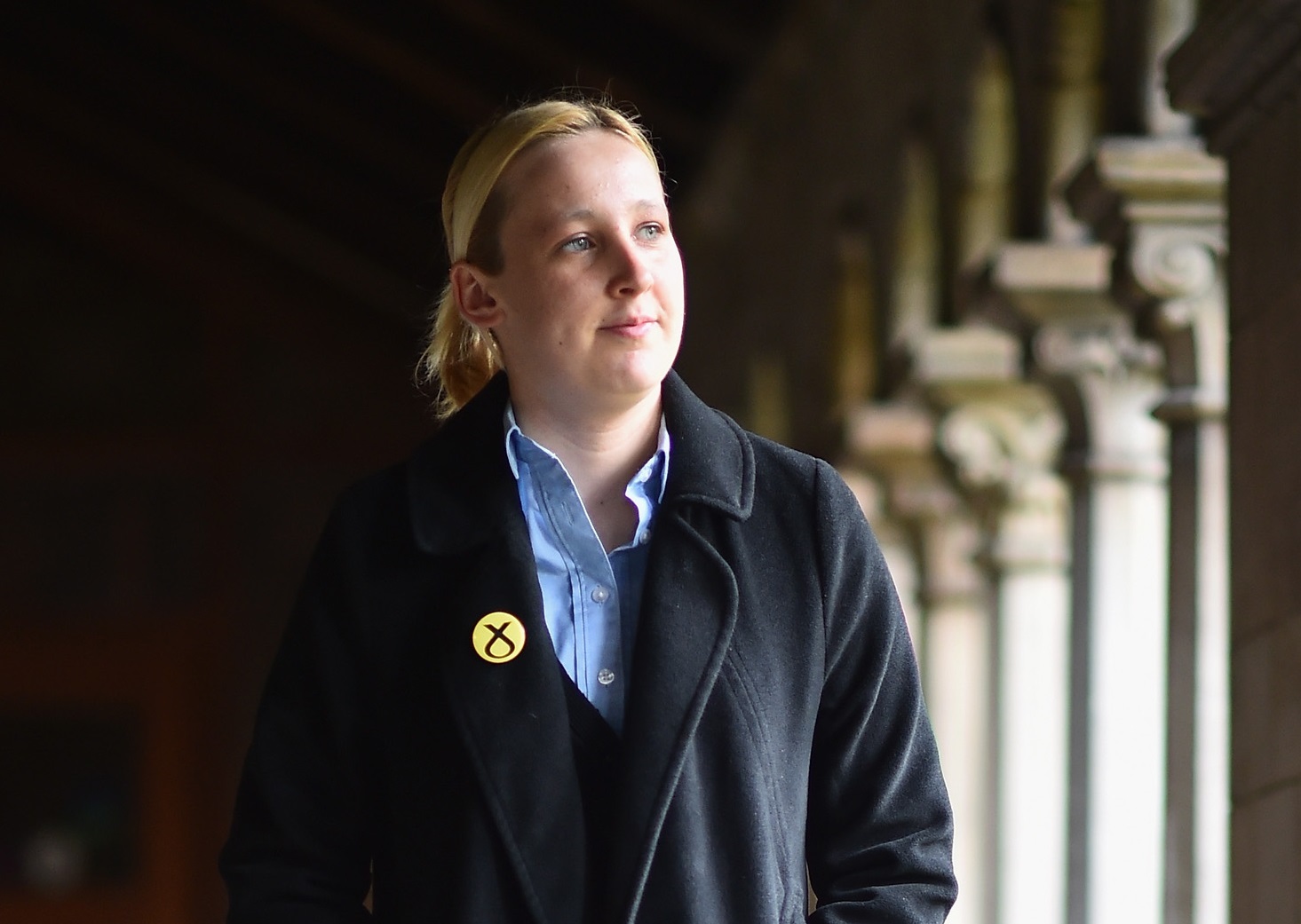 For years viewers of news bulletins and programmes like Question Time have watched, gobsmacked, as slick MPs and MSPs have ducked and dived their way through tough interviews.
But now straight-talking nationalist Mhairi Black has let the cat out of the bag, revealing politicians are drilled by slick media trainers how to dodge questions by answering with their own agenda.
Last week, in a debate on the issue of women's pensions, Britain's youngest MP, revealed she had attended a media training course "where we were taught how to look at the camera, where to put our hands and so on".
She added: "One of the guys taking the course said, 'If you, as politicians, ever find yourselves in a difficult situation where you realise you're in the wrong and you need to get through an interview, just start talking about what you want to talk about'."
But experts say that's not necessarily the best advice and the public can tell when a politician is being evasive.
Matthew Flinders, director of the Sir Bernard Crick Centre for the Public Understanding of Politics at the University of Sheffield, said voters these days expect honest politics, not spin.
He said: "The public repeatedly tell me that all they really want is 'normal' politicians and if that is true then accepting the inadequacies of human nature – a permanent smile is not natural, no one looks good all the time, sometimes you just have to say it how it is – must be part of the deal.
"There is a real and deep public appetite for a new generation of politicians who reject exactly those elements of being a 'professional politician' that seem to have created such worrying levels of public distrust and disengagement."
Miss Black – whose maiden speech to the Commons had been viewed 10 million times on YouTube – has been hailed a breath of fresh air in Westminster.
In last week's debate she made it clear she was not impressed with the level of slick tutoring she had been offered.
The media training Miss Black took up was not pushed on her by the SNP, it was a course run by parliament – and paid for by the taxpayer – to help MPs improve their skills.
It's easy to see why spin doctors insist on it, as the list of broadcast fails among politicians is long. Last year Green Party leader Natalie Bennett suffered a "mind blank" during an excruciating interview and the SNP's Angela Constance tried to restart a car crash encounter only to be told that the grilling was live.
Ivor Gaber, a journalism professor at Sussex University who has media trained dozens of politicians, revealed that it's often the wrong politicians who go in for training.
He said: "Those who really could benefit from training usually make the worst students, thinking they know it all already.
"Others, those pretty good at doing interviews in the first place, often make the best students. They instinctively understand the nature of the medium but realise they can always do it better.
"I suspect Mhairi Black falls into the latter category."
Media training is vital: by Tom Maddocks, Course director at Media Training Associates
EFFECTIVE media training is vital for MPs, MSPs and anyone else who has to appear on radio and TV, or talk to reporters.
Done properly, it can help you get to the point, avoid jargon and look and sound natural in a very challenging environment.
Journalists and editors have their own agenda, so it's only fair the rest of us are equipped to get across what we actually want to say, and perhaps avoid being trapped by leading questions.
The problem arises with politicians who are poorly media-trained, and are told: "It doesn't matter what the question is, just get your key messages across."
I always tell those I'm coaching that if there's a difficult issue they need to find a way to deal with it – an obvious deflection just makes journalists and TV audiences cynical.
MPs have to say it as it is: by Nicholas Jones Former BBC political reporter & author of Soundbites & Spin Doctors
AN MP prepared to say it as it is, ready to take the knocks that go with political life, has a far better chance than ever of thriving in today's world of anti-spin.
Social media has levelled the playing field, allowing politicians to speak their minds.
Adopting an attack mode will attract brickbats, but the public admire plain speaking.
Too many MPs believe that, without media training, they will fail to win promotion. They are anxious to be considered a safe pair of hands, desperate to be admired for their smooth presentation when interviewed.
But there are too many identikit politicians. Their soundbites are over-rehearsed.
They've fooled themselves into thinking viewers and listeners can't tell when they're dodging the question.
---
READ MORE
Mhairi Black: 'Nippy conversations' ended patronising comments from fellow MPs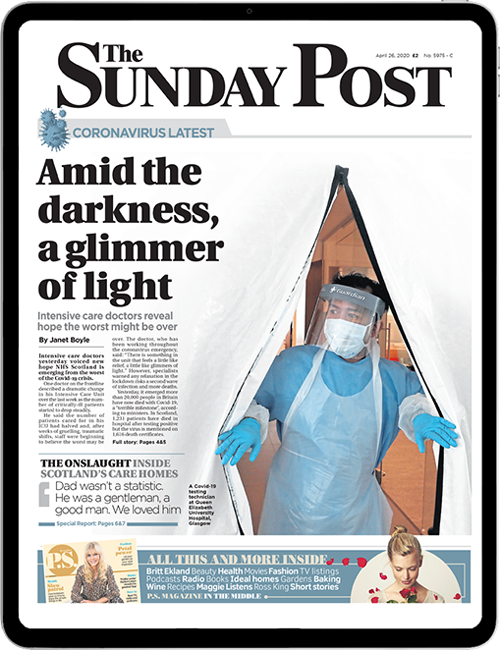 Enjoy the convenience of having The Sunday Post delivered as a digital ePaper straight to your smartphone, tablet or computer.
Subscribe for only £5.49 a month and enjoy all the benefits of the printed paper as a digital replica.
Subscribe