The Home Secretary has said Meta's planned rollout of end-to-end encryption will create "safe havens" for paedophiles online unless robust safety measures are introduced.
Suella Braverman accused the company, which owns Facebook, Instagram and WhatsApp, of failing to provide assurances that underage users will be protected from sexual predators.
Along with security minister Tom Tugendhat and safeguarding minister Sarah Dines, she has called on the firm to "work with us" and enable police officers to access data to build investigations where appropriate.
Touring broadcast studios on Wednesday morning, the Home Secretary said the company's proposals will "severely disable" law enforcement from intervening.
"This is happening on an industrial scale, I'm afraid, and what Meta is proposing… will fundamentally make (forums) like Facebook Messenger and Instagram Direct safe havens for paedophiles to operate in the dark," she told LBC.
WhatsApp already offers end-to-end encryption by default, which prevents anyone other than the sender and recipient of a message from accessing its contents.
Meta is planning to add the feature to both Facebook Messenger and Instagram Direct chats later this year.
The National Crime Agency (NCA) has warned the proposed rollout will "massively reduce our collective ability" to protect children.
Charities and campaigners including the NSPCC and the Internet Watch Foundation (IWF) have urged Meta to provide reassurances over the move.
The company has insisted it has "robust" mechanisms in place to prevent and detect online abuse.
Ms Braverman said: "The use of strong encryption for online users remains a vital part of our digital world and I support it, so does the Government, but it cannot come at a cost to our children's safety.
"Meta has failed to provide assurances that they will keep their platforms safe from sickening abusers. They must develop appropriate safeguards to sit alongside their plans for end-to-end encryption."
Mr Tugendhat said: "Our law enforcement agencies are working day and night to crack down on child sexual abusers.
"The efforts of tech companies are crucial to their success. They have great influence over our lives, and with that power comes the responsibility to work with us to tackle this despicable abuse."
It follows a similar intervention in July, when Ms Braverman wrote to Meta boss Mark Zuckerberg expressing her concerns about the planned rollout.
Sir Peter Wanless, NSPCC chief executive, warned that offenders move children they have targeted on open platforms to encrypted services where they groom and ultimately abuse them.
"Tech firms should be showing industry leadership by listening to the public and investing in technology that protects both the safety and privacy rights of all users," he said.
Meta has said it already restricts people aged over 19 from messaging teenagers who do not follow them and expects to continue providing "more reports to law enforcement than our peers".
A company spokesperson said: "The overwhelming majority of Brits already rely on apps that use encryption to keep them safe from hackers, fraudsters and criminals.
"We don't think people want us reading their private messages so have spent the last five years developing robust safety measures to prevent, detect and combat abuse while maintaining online security.
"We're today publishing an updated report setting out these measures, such as restricting people over 19 from messaging teens who don't follow them and using technology to identify and take action against malicious behaviour.
"As we roll out end-to-end encryption, we expect to continue providing more reports to law enforcement than our peers due to our industry-leading work on keeping people safe."
Labour's shadow home secretary Yvette Cooper said: "Endless delays to the Online Safety Bill due to internal Tory chaos and conflict have left more children at risk of harm online – implementing that legislation must be an absolute priority and child safety must always be paramount.
"But Meta should be working with the Government, law enforcement and children's charities, not suddenly turning their backs and making it much harder to keep children safe.
"For years, Facebook has had safeguards to stop some of the vile online sexual abuse of children.
"As an incredibly rich social media giant, Meta has a responsibility to use its technology and expertise to find new ways of keeping children safe rather than just abandoning all those safeguards with their latest encryption plans."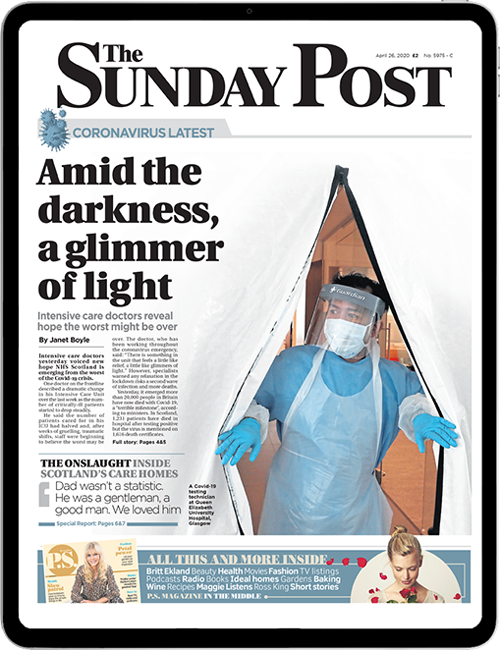 Enjoy the convenience of having The Sunday Post delivered as a digital ePaper straight to your smartphone, tablet or computer.
Subscribe for only £5.49 a month and enjoy all the benefits of the printed paper as a digital replica.
Subscribe