Young people are being trafficked across the Channel to the UK and then "into cannabis farms or into prostitution", Labour has suggested.
Shadow home secretary Yvette Cooper said there is a "pattern" of young asylum-seekers being trafficked to the UK before criminals, likely to be from the same gangs that brought them to the UK, pick them up from outside Home Office hotels.
The Home Office contests any suggestion that children are being kidnapped and said "the wellbeing of children and minors in our care is an absolute priority".
It comes after Immigration Minister Robert Jenrick told MPs in the House of Commons on Tuesday that more than 4,600 unaccompanied children have been accommodated in hotels since July 2021, and that "200 children remain missing, 13 of whom are under 16 years of age and only one of whom is female".
He said 88% (176) of the unaccompanied asylum-seeking children still missing are Albanian nationals.
The disclosure has prompted leading charities to demand an independent inquiry into what Enver Solomon, chief executive of the Refugee Council, called a "child protection scandal".
Ms Cooper told the BBC Breakfast programme on Thursday: "We've seen the reports of children going missing from asylum hotels in Sussex, where you have one hotel where there have been significant numbers of children and teenagers being picked up by criminal gangs.
"There is a pattern here but nobody is properly investigating.
"There's no targeted unit going after them and saying 'Look, this is a pattern', where young people are being trafficked across the Channel and then into cannabis farms or into prostitution in some of the worst cases, but into organised crime, being picked up from outside these hotels.
"The Home Office is taking no serious action on this and I do think the Conservatives have just turned their backs on this serious action that's needed to go after the criminal gangs and that's what Labour's saying we will make a priority."
Unaccompanied asylum-seeking children are not detained and are free to leave the accommodation.
Labour has said it would set up a new National Crime Agency (NCA) unit of more than 100 officers to pursue criminal prosecutions and track down and seize the assets of the criminal gangs.
It said its analysis shows that people smugglers made £183 million from small boat crossings last year.
Ms Cooper added: "There is a pattern here – around 40% of those missing children are from one hotel alone. There is a pattern, and it is most likely the same criminal gangs that are operating that have brought the children and young people there in the first place and are then picking them up again."
She said the Home Office "should also be taking action to end the contract with this particular hotel immediately".
In a letter to Prime Minister Rishi Sunak signed by more than 100 organisations, charities warned that the children – many of whom have been living in southern seaside towns – are at risk of exploitation.
Their letter urges him to end the practice of housing young refugees who have been separated from their families in Home Office hotels, and instead place them with specialist local authority teams who can protect them.
Co-ordinated by ECPAT UK and the Refugee Council, the open letter has been signed by charities including the NSPCC, Barnardo's, Action for Children, Coram, The Children's Society and National Children's Bureau.
The letter condemns the Government's "reported failures to protect vulnerable children from harm", and highlights how housing young refugees in hotels was intended to be used only as a short-term emergency option.
A Home Office spokesperson said: "Robust safeguarding procedures are in place to ensure all children and minors are safe and supported as we seek urgent placements with a local authority.
"Any child or minor going missing is extremely serious, and we work around the clock with the police and local authorities to urgently locate them and ensure they are safe.
"We are determined to stop the use of hotels for all minors.
"To achieve this goal, we are providing local authorities with £15,000 for every unaccompanied child they take into their care."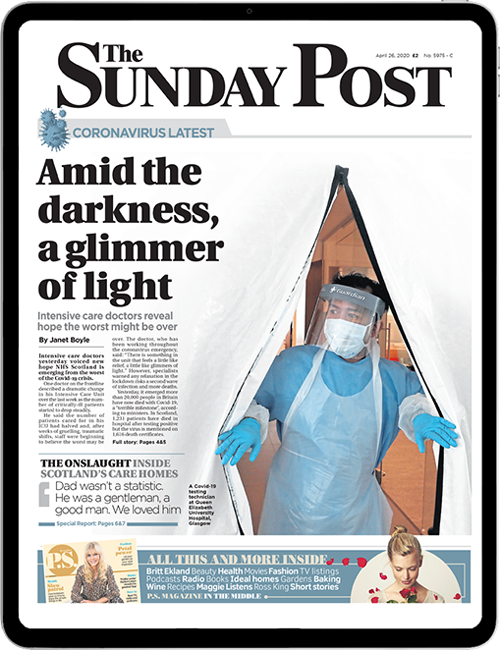 Enjoy the convenience of having The Sunday Post delivered as a digital ePaper straight to your smartphone, tablet or computer.
Subscribe for only £5.49 a month and enjoy all the benefits of the printed paper as a digital replica.
Subscribe