Labour has ramped up its pressure on the Government to publicise details on how it is handling tax issues, following the sacking of Tory chairman Nadhim Zahawi.
The party said it wants the Government to publish details by the end of February of whether it has considered scrapping non-dom status, which it labelled "outdated and unfair".
Chancellor Jeremy Hunt told the Treasury Committee in November that he had asked the Treasury to look into how much money could be raised from closing the tax "loophole".
The opposition party is urging the Tory government to scrap the arrangement which lets people who live in the UK pay no domestic tax on their offshore income.
It plans to use a humble address motion to call for information, put forward during its Opposition Day Debate on Tuesday.
A humble address is a message to the King, and is used to call for papers from departments headed by a Secretary of State.
The tax status of Prime Minister Rishi Sunak's wife Akshata Murty was thrown into the public eye last year when reports suggested she could have saved up to £20 million in UK tax through the arrangement.
Ms Murty, who is a fashion designer and the daughter of an Indian billionaire, was forced to say she would pay UK taxes on all her worldwide income.
This week, Mr Zahawi was sacked over a separate tax issue, after it emerged he failed to disclose a previous HMRC penalty when he was appointed Chancellor.
The penalty related to a tax bill over the sale of shares in YouGov, the polling firm that Mr Zahawi founded. The shares, worth an estimated £27 million, were held in an investment company registered offshore in Gibraltar and linked to Mr Zahawi's father.
"If you work here and make your life here, you should pay your taxes here", argued MP James Murray, Labour's shadow financial secretary.
"That applies to Tory government ministers as much as it does to everyone else.
"That's why Labour will abolish the non-dom tax loophole. It's outdated and unfair."
Mr Hunt defended non-dom status last year, suggesting that to axe it could "damage the long-term attractiveness of the UK".
The arrangement encourages wealthy people to stay in the UK and spend their money here, the Chancellor suggested.
But Labour argue that it could use the money raised from closing the tax loophole and plug it into the NHS or to introduce breakfast clubs at every primary school in England.
Ms Murray went on: "It is outrageous that while working people are paying their taxes the Prime Minister and Chancellor have been turning a blind eye to those who use offshore trusts for tax purposes as well as refusing to abolish non-dom tax status.
"Labour will clear up 13 years of sleaze, abolish non-dom status, and provide the transparency that the British people deserve."
Labour will ask the Government on Tuesday to provide a copy of the Treasury's analysis into the impact of scrapping non-dom tax status, by no later than February 28.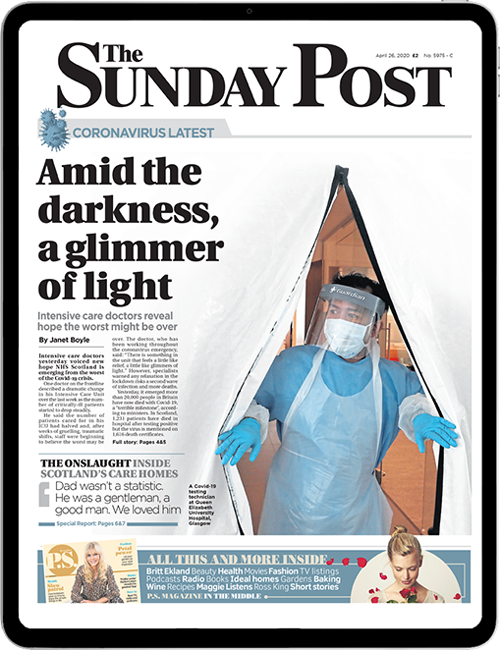 Enjoy the convenience of having The Sunday Post delivered as a digital ePaper straight to your smartphone, tablet or computer.
Subscribe for only £5.49 a month and enjoy all the benefits of the printed paper as a digital replica.
Subscribe