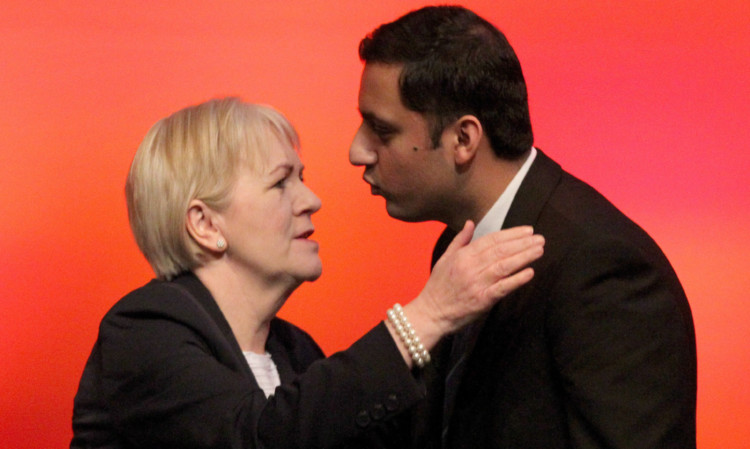 A briefing war, questions over the leader's longevity and a heavyweight going rogue Scottish Labour is again engulfed by infighting.
The most damaging element would appear to be Deputy Leader Anas Sarwar's failure to explicitly back his boss to lead the party into the 2016 election.
Asked by The Sunday Post if Johann Lamont would definitely be Labour's candidate for First Minister at that election, he chose not to answer yes.
Instead he said: "Johann Lamont is leader of the Scottish Labour Party."
Alex Salmond last week confirmed that whatever the result of the September referendum he will lead the SNP into the 2016 elections.
However there have been persistent rumours that Lamont will not make it that far as the head of Scottish Labour.
One of her own MPs suggested she was "unhappy" in the role. Ambitious Sarwar is widely believed to be keen on standing for First Minister some time in the future.
However his ambition appears to have attracted the attention of critics who claimed last week he'd been "sidelined" from the referendum campaign he's supposed to be running.
It was alleged relations between the Deputy Leader and Leader were at an all-time low and Sarwar had been put in charge of the "indyref express" Labour battle bus to get him out of the way.
A senior Labour MP told The Sunday Post: "The campaign in Scotland is getting its act together, so it's probably true to say he's been sidelined."
Another added sarcastically: "Looking after a big red bus is clearly the most important role in the referendum campaign just now.
"Choosing what sort of pizza to have each day is a big decision."
However Sarwar dismissed the rumours as "ludicrous".
He said: "I've spoken to more than 2,000 people in the space of five days. I've been campaigning the length and breadth of Scotland, from Annan to Aberdeen, owning social media space, appearing in newspapers and on TV and leading the rebuttal unit that has been highlighting the facts behind the top 20 nationalist assertions.
"It's the perfect week for someone to say I've been sidelined, given I've been hyperactive recently and I'll be hyperactive until September 18 to make sure we get the right result.
"I'll leave nothing out on the pitch."
However it's clear someone inside Labour is intent on talking Sarwar down.
He added: "I genuinely find it funny. I see it as a compliment. I must be doing something right if people want to attack me."
That's despite the attacks coming from his own side.
And he came close to pointing the finger at the person briefing against him, clearly claiming it is an unelected adviser rather than a politician. He said: "Every elected member MP, MSP or councillor is focussed on a No vote in September.
"Everything else is just tittle-tattle that only matters to those in the political bubble."
Sarwar was speaking following what was seen by many as an unhelpful intervention by Gordon Brown earlier in the week.
The former Prime Minister returned to Westminster to drum up interest in the referendum campaign but contradicted the official line of the Better Together unionist campaign when he called on David Cameron to accept Alex Salmond's challenge of a head-to-head debate.
Shadow Scottish Secretary, Margaret Curran, slapped her former boss down. She said: "Gordon's played a great part in the campaign and I'm a big fan, but I don't think Cameron should debate Salmond.
"The SNP want to say this is a debate between England and Scotland, a debate between David Cameron and Scotland and it just isn't.
"It's a decision by Scottish people. To have Salmond debate Cameron completely misrepresents that."
Curran is following up Gordon Brown's high-profile visit to London with a speech in Cardiff this week once again aimed at engaging the other parts of the UK with Scotland's big decision.
She explained: "The SNP very superficially try and make this debate England versus Scotland, or really London versus Scotland, and make out it's not the rest of Britain we'd be separating ourselves from. "But it would be the whole of Britain Cardiff as much as Crewe, Neath as much as Newcastle. That really matters."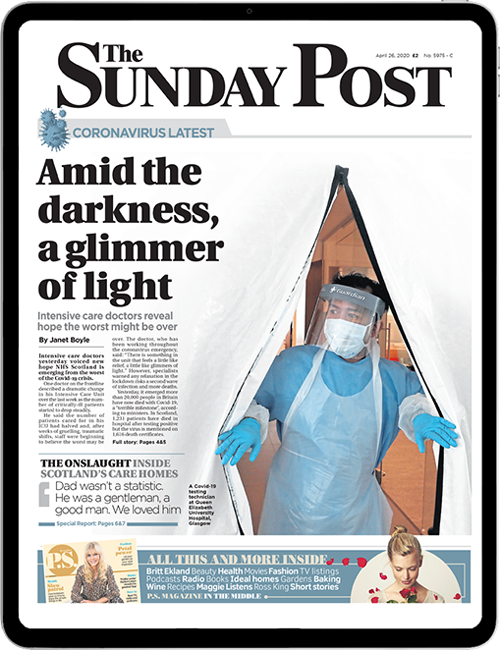 Enjoy the convenience of having The Sunday Post delivered as a digital ePaper straight to your smartphone, tablet or computer.
Subscribe for only £5.49 a month and enjoy all the benefits of the printed paper as a digital replica.
Subscribe