The UK's financial watchdog has produced a report into bank account closures and access, finding that there is no firm evidence of banks closing accounts because of people's political views.
The Financial Conduct Authority (FCA) gathered data from 34 banks, building societies and payment firms to better understand how wide the problem is and the reasons behind it.
The probe was launched in August after Coutts Bank decided to end its relationship with former Ukip leader Nigel Farage.
Below, the PA news agency explores some of the key findings in the FCA's report.
– People being denied basic bank accounts is of 'particular concern' to the watchdog
In the centre of the range of the FCA's data, up to 6.7% of personal account applications and up to 11.4% of business accounts were declined between July 2022 and June 2023. In the same range, up to 3.4% of personal accounts and up to 6.9% of business accounts were terminated over the same period.
Furthermore, the FCA admitted that it is more worried about the proportion of basic bank accounts (BBAs) which have been declined or closed.
People in the UK have a right to open a BBA if they do not qualify for a standard current account, such as if the individual has a poor credit history.
Up to 35.7% of applications for BBAs were declined over the past year, in the central range of data, it found.
The number of applications being declined at the top-end of the data range was a "particular area of concern for us, given the purpose of these accounts to widen access," the report said.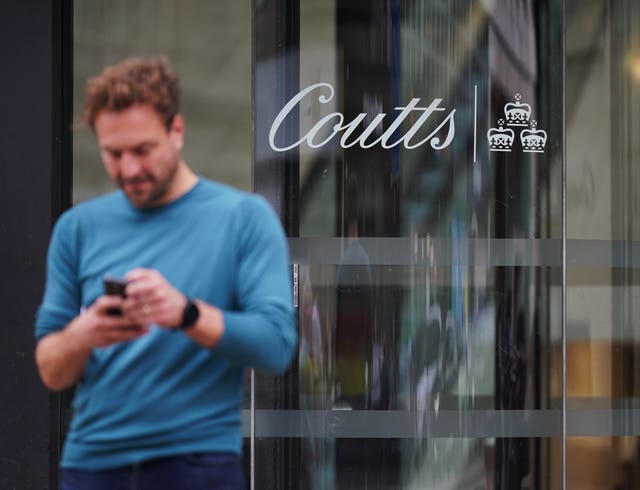 – Fraud is one of the main reasons behind account closures
Financial crime issues, or inactive and dormant accounts, were "overwhelmingly" the primary reasons given for declined applications or suspended and terminated accounts.
Under financial crime rules, banking firms can decline and close an account if they see it as a risk. But if there are suspicions of fraud, they must investigate it first and "not unnecessarily deny people access to their accounts," the FCA said.
The review also found some other reasons for account closures and denials, in a small number of cases, including a commercial decision not to serve a particular geography, or because of the cost of complying with financial crime requirements.
– Political beliefs were not found to be a reason for any account closures
There were four cases, and an additional four complaints, reported by the firms where political beliefs was given as the reason behind an account being closed or the complaint being made.
The FCA said it followed up directly with the firms on these cases and found that the "expression of political or any other opinions" was not the primary reason behind these decisions.
Instead, customer behaviour, such as racist language directed at bank staff, was the key reason in most cases, it found.
– More than a million UK consumers are unbanked
There are some 1.1 million UK consumers who are unbanked, with around half of them saying they did not want a bank account – which could leave a significant proportion who do.
The watchdog said it is hard to identify the main causes behind people not having any sort of bank account.
"The issues around access and inclusion are complex, stretch beyond the FCA's powers as a regulator and cannot be addressed by the FCA alone.
"For example, they touch on financial literacy, poverty, and immigration status."
– Challenger banks are more likely than mainstream banks to freeze people's accounts
The issue of freezing people's bank accounts lies mainly with fintech focused challenger banks and payment firms, rather than larger banks, the report said.
Such smaller banking firms were "more likely to potentially lack the financial crime experience, resourcing, and behavioural analysis some larger banks seemed to have," it said.
It suggests that people could have their accounts suspended, or denied, because it is more difficult to do thorough checks on them.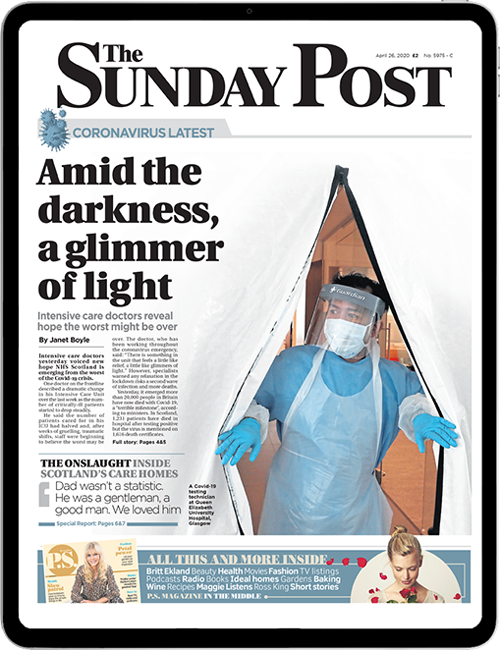 Enjoy the convenience of having The Sunday Post delivered as a digital ePaper straight to your smartphone, tablet or computer.
Subscribe for only £5.49 a month and enjoy all the benefits of the printed paper as a digital replica.
Subscribe