Boris Johnson has sparked a fresh spat with his former aide Dominic Cummings, telling the Privileges Committee that "he has every motive to lie".
But Mr Cummings hit back on his personal blog, claiming that his allegations about behaviour inside Downing Street had been proved correct "over and over".
The former prime minister insisted on Wednesday that any claims by his former top official could not be relied upon, citing the animosity shown by Mr Cummings to him since his acrimonious departure from Number 10.
Mr Johnson told MPs that Mr Cumming's claim to have raised concerns with the then prime minister was "unsupported by any documentary evidence" and "plainly cannot be relied on".
"He has every motive to lie," Mr Johnson said.
It came as the former prime minister told MPs that the committee had "found nothing to show that I was warned in advance that events in Number 10 were illegal, in fact nothing to show that anyone raised anxieties with me about any event, whether before or after it had taken place".
"If there had been such anxiety about a rule-breaking event at Number 10 it would unquestionably have been escalated to me."
But Mr Cummings, writing on his Substack website, responded to Mr Johnson's claims.
"He says the photos do not show him at unlawful parties. But the photos DO show him at events which more junior people than him were FINED for being at, i.e the cops decided were unlawful," he wrote.
"He says I'm lying.
"But when I blogged about the BYOB event last year he sent out No10 officials to say I was lying then. And what happened? Emails turned up showing what I'd said was true (warnings that the event was a mistake) and it was No10 which had to admit it had not told hacks the truth.
"Over and over what I've said has been proved right while the No10 story has collapsed."
Mr Cummings said it was "simple" why he was being mentioned, claiming that Mr Johnson believed "that the MPs hate me about as much as they hate him, maybe more!, so he wants them thinking 'do I want to do what Cummings wants and do the trolley in?'"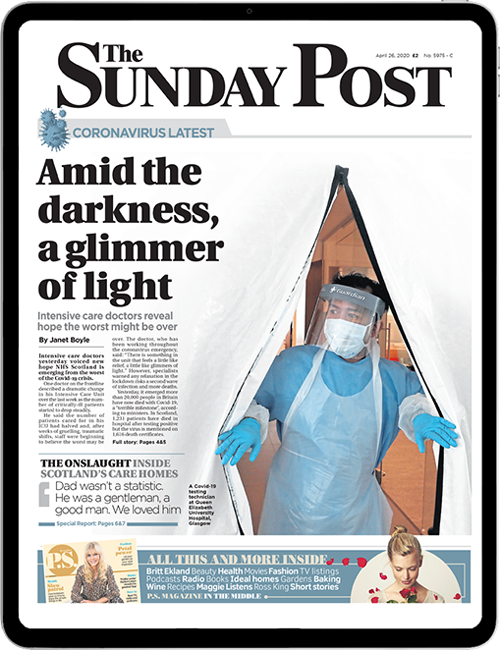 Enjoy the convenience of having The Sunday Post delivered as a digital ePaper straight to your smartphone, tablet or computer.
Subscribe for only £5.49 a month and enjoy all the benefits of the printed paper as a digital replica.
Subscribe