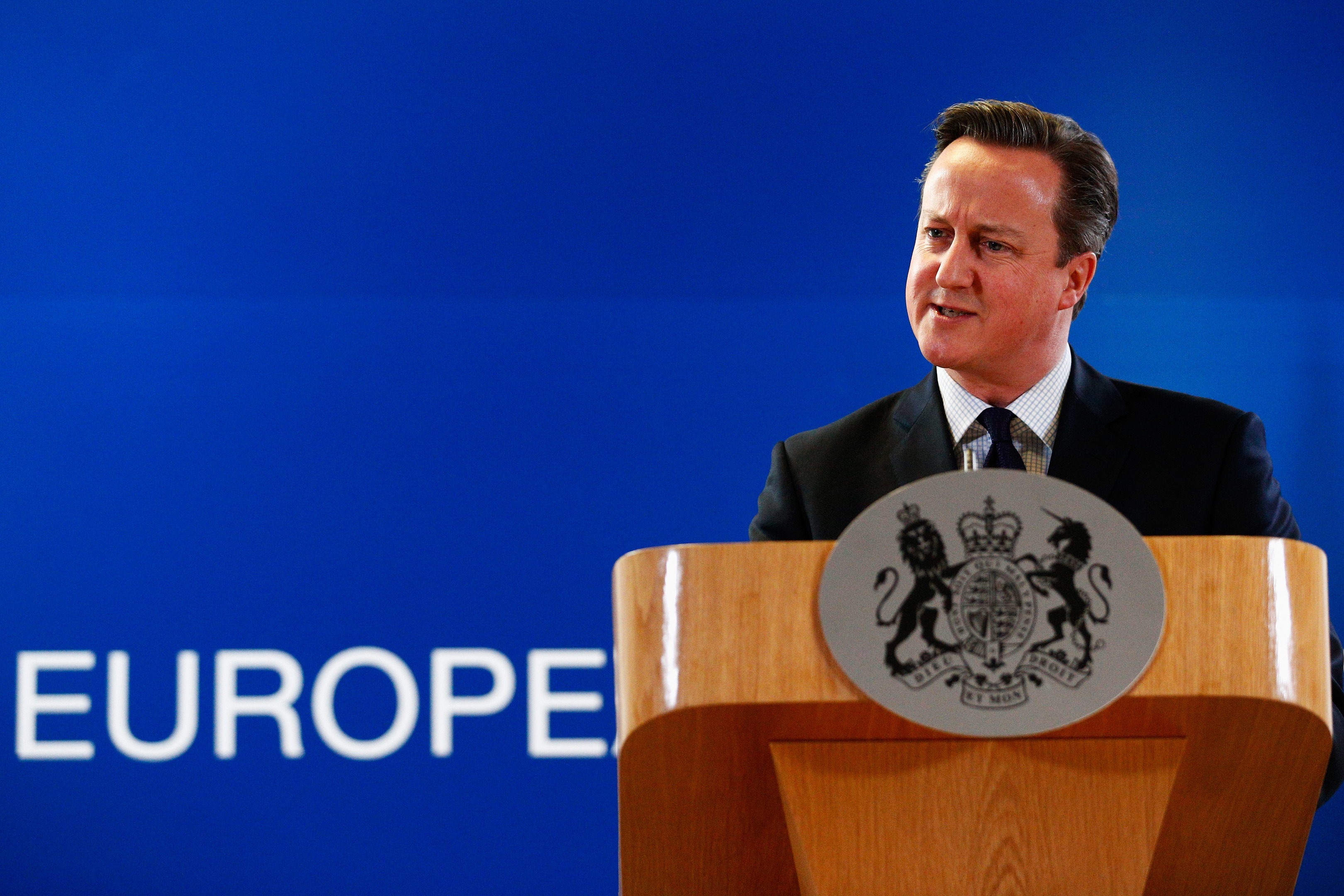 For the first time in a long time MPs will be sitting in the Commons on an election day this week.
Most will be out campaigning in the various polls taking place on Thursday but a few either too lazy for any electioneering or required to be present by the business of the house – environment questions, the usual Thursday free for all that is business questions plus a debate on Burundi – will be in attendance.
Usually there's a Queen's Speech induced pause timed to coincide with elections so politicians can go on the stump, but not this year.
It's almost as if the government is either discombobulated by the EU referendum or is simply incompetent.
And it's not the only piece of evidence for this.
Last week the Tories effectively scrapped their own Trade Union bill.
They'd promised to crack down on strikes and curb the links between political parties and trades unions.
The bill's not just been watered down, key measures have been washed away.
So while there will be a new higher threshold before a strike can be called, workers will likely be allowed to vote online in strike ballots. (Ironically the Police and Crime Commissioner elections taking place across England will certainly not reach the thresholds the government is insisting on for proposed strikes). And measures that would've hit Labour's funding from the unions have been compromised to the point where the whole bill is barely worth the vellum it's written on now.
What brought about the climbdowns was that EU referendum again.
Vitally Cameron knows that to win the referendum he needs the Labour vote to turn out.
Foolishly the government's trade union bill was going to make it harder for unions to spend money on political campaigns at precisely the time that Cameron needs them to splash the cash in support of his push to keep the UK in the EU.
It's almost as if he hadn't thought it through.
But the episode yet again shows that the real opposition that Cameron's concerned about is within his own party.
And it demonstrates that an effective official opposition would have plenty of material to work with in running the government down.
Not only are the Tories in meltdown over Europe again just like in the 1990s but this week the Electoral Commission will meet with the police to discuss extending the deadline for bringing charges over electoral expenses irregularities arising from last year's Conservative victory. Could Tory sleaze yet make a comeback too?
Trouble is there isn't an effective official opposition fit to capitalise.
Instead of taking the Tories to task Labour has found a new depth to plumb just days out from crucial elections.
Last week's anti-Semitism row was contained until Ken Livingstone decided that instead of tending his garden he'd dig himself a metaphorical hole instead by touring the studios broadcasting his thoughts including that there was a time "before Hitler went mad". Instead of swiftly silencing him the Corbyn camp swithered over what to do.
This on the back of a particularly wretched outing at Prime Minister's Questions from Corbyn in which he decided to basically ask Cameron the same questions as last week because it had gone quite well on the previous occasion.
His topic was Tory plans to take all secondary schools in England out of local authority control – another ill thought out policy ripe for attack.
But Labour's lame leader failed to land a blow. While Yvette Cooper elicited applause with her intervention that had the Prime Minister squirming on the issue of letting in child refugees to the UK.
Lots of Labour MPs long to see her hammering the PM from the despatch box instead of the backbenches.
If the elections this week go badly for Labour, she may yet get her chance.
---
READ MORE
Politics Podcast: The Westminster week with guests SNP MP Kirsty Blackman and Rob Merrick