Labour has called for Iran's revolutionary guard to be formally branded a terror group as part of a UK retaliation to Alireza Akbari's execution.
Shadow foreign secretary David Lammy and shadow home secretary Yvette Cooper said the Islamic Revolutionary Guard Corps (IRGC), a special branch of Iran's armed forces, was "behaving like a terrorist organisation and must now be proscribed as such".
Iranian state media on Saturday announced that Mr Akbari, a British-Iranian national and former Tehran defence official, had been killed after being accused of spying for MI6.
His execution was internationally condemned, including by Prime Minister Rishi Sunak, who branded it "callous".
Labour said the execution was a "barbaric" moment in a long line of worrying behaviour by Tehran's authorities.
The party said the IRGC poses a "growing threat" on UK soil, while also cracking down on protesters in Iran.
Labour also cited the unjust imprisonment of British nationals in Iran, long-standing concerns about Iran's threats to Israel, and its support for violent groups across the region as reasons to formally label the guards a terror outfit.
The move could have widespread domestic political support after MPs last week voted in favour of adding the revolutionary guards to a list of banned terrorist organisations in the UK.
The backbench motion, tabled by Conservative MP Bob Blackman, is non-binding on the Government and ministers are still considering the matter.
Labour said ministers could go through the existing proscription process.
Alternatively, the party proposed making an amendment to the National Security Bill that would create a parallel power to proscribe state bodies like the IRGC on the basis of their activity.
In a joint statement, Mr Lammy and Ms Cooper said: "The Iranian regime's actions against courageous protestors seeking a better future, as well as British nationals imprisoned in Iran and its threats to UK security, mean robust action is needed now.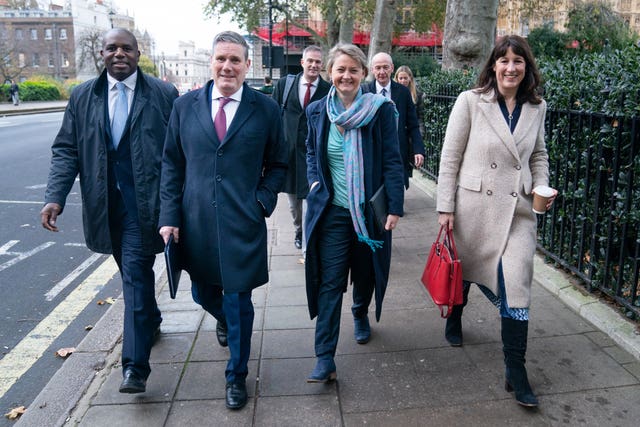 "The IRGC is behaving like a terrorist organisation and must now be proscribed as such.
"Labour supports proscribing the IRGC either through the existing process, or through amending the National Security Bill to create a new process of proscription for hostile state actors."
Party officials pointed to MI5 director Ken McCallum's most recent threat update, referring to 10 kidnap and death plots by the Iranian regime on British soil, as part of the case against the IRGC.
Senior Tories, including former cabinet minister Robert Jenrick, have been urging ministers to take a harder line on the IRGC in recent months.
Commons Foreign Affairs Committee chairwoman Alicia Kearns has called on ministers to shut down a London base which is said to be used by the special branch.
The Tory MP said she wanted to see the "Islamic Revolutionary Guard Corp office in Maida Vale closed".
"They like to call it an outreach office, an Islamic centre," she told BBC Radio 4's Today programme on Saturday.
"The head of it was appointed directly by the supreme leader of Iran.
"This is an organisation that is solely there to spread the word of the Islamic repressive regime."
She said proscribing the guards would represent a "big shift in policy" for Britain as it would "be the first time that we would have recognised that states can undertake terrorism".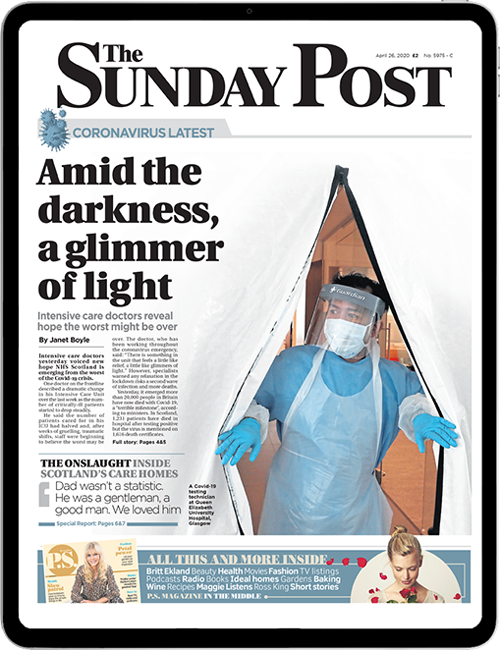 Enjoy the convenience of having The Sunday Post delivered as a digital ePaper straight to your smartphone, tablet or computer.
Subscribe for only £5.49 a month and enjoy all the benefits of the printed paper as a digital replica.
Subscribe