Inheritance tax is "punitive" and "deeply unfair", a Cabinet minister has said amid speculation Rishi Sunak is considering a cut to death duties.
Downing Street sought to play down reports in the Sunday Times that the Prime Minister was drawing up plans to slash the tax.
The newspaper said there were live discussions at the highest level of government about reforms.
One proposal being considered is for Mr Sunak to announce his intention to phase out the levy by reducing the 40% inheritance tax rate in the budget in March, while setting out a pathway to abolish it completely in future years, the newspaper said.
Cabinet minister Grant Shapps told Sky News: "I think it's a question for many people of aspiration and people know that there's something deeply unfair about being taxed all their lives and then being taxed in death as well."
Chancellor Jeremy Hunt is in a "fiscal straitjacket", Mr Shapps said, indicating that immediate changes in November's autumn statement were unlikely.
"You will certainly have to wait for a budget or another event for the Government to set out whatever the plans will be," Mr Shapps said.
"Generically I'm in favour of all taxes being lower, but we've got to be fiscally responsible."
Defence Secretary Mr Shapps' father died in September and he said: "Unfortunately, I just lost a parent and I can understand entirely why people find inheritance tax particularly punitive.
"However, there are lots of different tax considerations for the Chancellor."
Downing Street sources pointed to Mr Hunt's insistence that tax cuts are "virtually impossible" at the moment given the state of the public finances.
However, a senior government source told the Sunday Times: "No 10 political advisers have been looking at abolishing inheritance tax as something that might go in the manifesto.
"It's not something we can afford to do yet."
Inheritance tax is levied at 40%, but the vast majority of estates fall below the threshold – which can be up to £1 million for a couple – to incur the charge.
The latest figures, for the tax year 2020 to 2021, showed just 3.73% of UK deaths resulted in an inheritance tax (IHT) charge.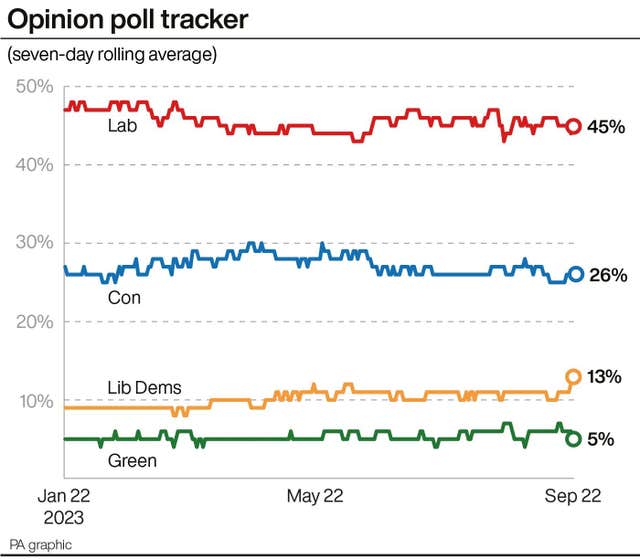 There has been pressure within the Tory Party to change or scrap IHT, with former prime minister Liz Truss among those calling for it to be axed.
The move would not be universally popular within the Tory ranks.
Former cabinet minister Sir Simon Clarke said: "If we are choosing our priorities for tax cuts, income tax should surely trump inheritance tax every time."
While under 4% of UK estates pay IHT, "the great majority of those in work pay income tax", he said.
"I understand why IHT is inherently resented, but at a time when we face profound problems of inter-generational unfairness – especially on housing – we should focus our ability to ease the burden on rewarding the value of work," Sir Simon said.
Labour's shadow Treasury chief secretary Darren Jones said: "A year ago Liz Truss trashed the economy with unfunded tax cuts.
"Now Rishi Sunak is doing what Liz Truss wants.
"Abolishing inheritance tax – which 96% of people never pay – is an unfunded tax cut of £7.2 billion per year.
"The biggest threat to the economy is the Conservative Party."
He wrote to the Chancellor demanding answers on how any change might be paid for.
Meanwhile, the Mail on Sunday has reported Mr Sunak will fight the election on a promise to keep the triple lock – which guarantees the state pension will increase by the highest of inflation, average earnings or 2.5% – despite concerns about its cost.
Ministers have previously refused to guarantee its continuation beyond the election as inflation and earnings have spiralled, with Work and Pensions Secretary Mel Stride warning it was "not sustainable" in the long-term.
Speculation about tax and pension changes comes as Westminster gears up for the general election expected next year.
The Sun on Sunday reported that councils have been told to be prepared for an election in May while Tory campaign chiefs have been preparing local strategies for key seats.
The hope is to replicate the success of the Uxbridge and South Ruislip by-election, where the Tories held the seat vacated by Boris Johnson in a campaign dominated by the row over the ultra low emission zone (Ulez).
With Labour having a decisive lead in national opinion polls, it remains to be seen whether there are enough similarly divisive local issues across the country.
Mr Sunak's decision to water down net zero commitments continued to draw criticism.
Businessman John Caudwell, founder of the now defunct mobile phone retailer Phones4U, donated £500,000 to the Conservative Party before the 2019 election but told The Sunday Times: "If Rishi sticks to this, would I donate to the Conservative Party? Absolutely not. No chance whatsoever with the decisions they are making at the moment.
"Would I switch to Labour? The answer to that is very simple: I will support any party that I believe will do the right thing for Britain going forward."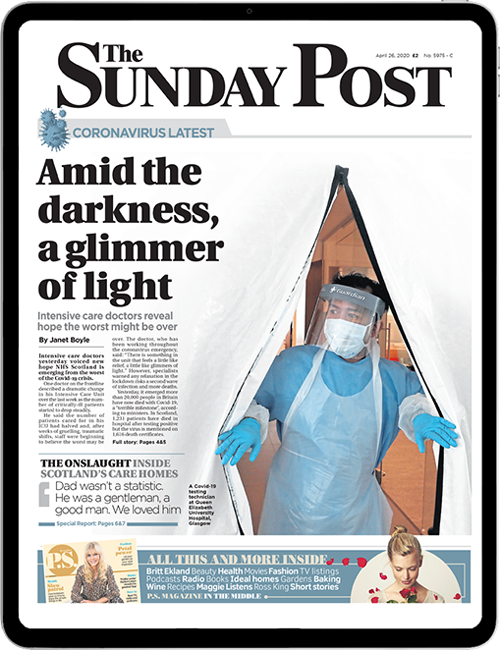 Enjoy the convenience of having The Sunday Post delivered as a digital ePaper straight to your smartphone, tablet or computer.
Subscribe for only £5.49 a month and enjoy all the benefits of the printed paper as a digital replica.
Subscribe