A senior Tory MP is being investigated by Parliament's Standards Commissioner over paid advocacy and declaration of an interest.
Steve Brine, the current chairman of the Commons Health Committee, is under investigation by Parliamentary Commissioner for Standards, Daniel Greenberg.
It comes following claims he lobbied the head of the NHS on behalf of a firm for which he was working as a paid consultant.
Mr Brine, a former health minister, complained that he had been "trying for months" to persuade the NHS to hire anaesthetists through the recruitment company Remedium, according to The Daily Telegraph.
The details were revealed in the tranche of leaked Whatsapp messages from former health secretary Matt Hancock published by the paper, prompting calls for Mr Brine to stand aside from his committee role.
According to the Telegraph, Mr Brine contacted Michael Gove – the then Cabinet Office minister – in early 2021, in the midst of the pandemic, seeking his help after he had tried to raise the issue with NHS England chief executive Simon (now Lord) Stevens.
In a message to Mr Gove he wrote: "Dear Michael … sorry to raise this but having tried the Dept of Health (seemed logical) and the Chief Exec of NHSE (ditto) I am at a loss.
"Long story short, I have been trying for months to help the NHS through a company I am connected with – called Remedium.
"They have 50 anaesthetists right now who can be in the country and on the ground in the NHS if someone only said let us help. They just want to assist and asked me how they might.
"Despite offering this to health and to Simon Stevens I've had nothing despite SS telling the press conference last week this is an acute problem, despite the PM telling the Liaison Committee this is his biggest problem etc etc.
"How might I progress this or does the NHS just not need the help?"
On February 2, Mr Gove forwarded the message to Mr Hancock who replied: "Weird – he hasn't texted me". He added a short time later: "This is already in hand. Thanks for pinging on".
According to the Telegraph, Remedium had been paying Mr Brine £1,600 for eight hours' work each month since July 2020 – an arrangement that continued until the end of December 2021.
Under Parliament's rules, MPs are not allowed to lobby for any organisation they are being paid by for six months after their last remuneration.
It was a breach of this ban on paid lobbying which led to the resignation of former Tory minister Owen Paterson in 2021.
In addition, under Government rules former ministers are banned from using contacts from their time in government to lobby for two years after leaving office.
Mr Brine, the MP for Winchester, told the Telegraph: "This was about responding in the national interest to an urgent public call from ministers and the NHS in a national crisis even if, ultimately, it led nowhere let alone secure any business for Remedium."
The PA news agency has contacted Mr Brine for comment.
Labour Party chair Anneliese Dodds, who referred the matter to the Standards Commissioner, said that the "public are rightly sick of this constant slew of Conservative sleaze".
She added: "These are very serious allegations and the commissioner must be given space to thoroughly and independently investigate."
Liberal Democrat health spokesperson Daisy Cooper called on Mr Brine to "immediately step down" from the Health Committee while the investigation takes place.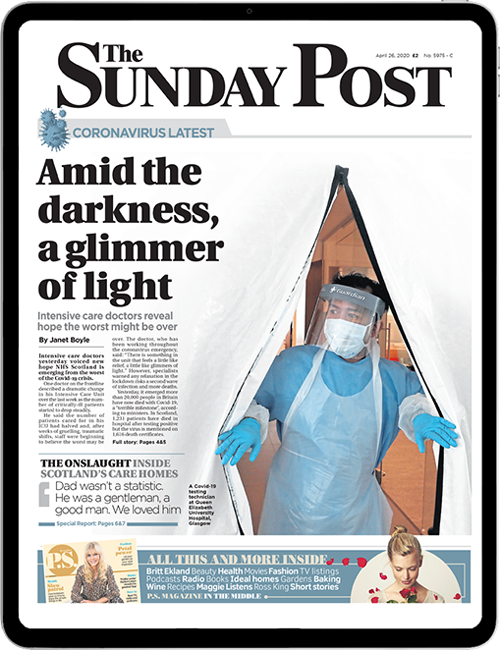 Enjoy the convenience of having The Sunday Post delivered as a digital ePaper straight to your smartphone, tablet or computer.
Subscribe for only £5.49 a month and enjoy all the benefits of the printed paper as a digital replica.
Subscribe