The Government has ended the use of bridging hotels for resettled Afghans, a minister has said.
Cabinet Office minister Johnny Mercer told the Commons the Government has met its target, set earlier this year, to relocate around 8,000 resettled Afghans who were at that time being housed across 55 hotels.
More than 85% of Afghan households who were still in bridging hotels at the end of March are now either housed or matched to housing, the Government said, with the remainder being accommodated by local councils or in interim accommodation due to medical reasons.
The Government has said the use of bridging hotels for people resettled from Afghanistan had at one point been costing the taxpayer £1 million a day.
Mr Mercer also told MPs the Government will be "taking forward plans to source suitable accommodation ahead of facilitating new arrivals".
Making a statement in the Commons, he said: "We have not left Afghan families without a roof over their heads.
"I continue to work closely with central and local government partners to help the small minority of families in local authority-provided temporary accommodation to find settled accommodation across the United Kingdom."
He said the move to end the use of bridging hotels meant Afghans "can now get on with rebuilding their lives" and said it "represents a fairer deal for the British taxpayer".
Mr Mercer said: "At the end of April we began issuing notices … to the 8,000 individuals who remained in bridging accommodation, making clear that access to costly hotels would end following a minimum three-month notice period, and encouraging moves into settled accommodation.
"I am pleased to confirm that, as of August 31, the Government has successfully ended the use of bridging hotels for legally resettled Afghans."
He added: "We also take seriously our commitment to resettling Afghans yet to arrive in the UK, including those eligible for our schemes who are still in Afghanistan.
"But our efforts to move people out of hotels has shown how vital it is that they are moved directly into long-term settled accommodation where they can put down roots in the community.
"That is why we are taking forward plans to source suitable accommodation ahead of facilitating new arrivals."
Since June 2021, around 24,600 people from Afghanistan have been relocated to the United Kingdom, Mr Mercer told MPs.
Shadow defence minister Luke Pollard told the Commons: "I agree with the minister that Afghans should not have been left in bridging hotels, but his Government decided to do that for 18 months.
"Where is the apology from the minister for that policy of neglect?"
On the Afghan Relocations and Assistance Policy (Arap) scheme, he said: "Why are there nearly 750 Afghans waiting more than two years for their Arap application to be processed still? And what is the Ministry of Defence doing to get nearly 600 Arap eligible people and their families who are still in Afghanistan out of harm's way on the Taliban?"
Mr Mercer replied: "This Government is committed to delivering our responsibilities when it comes to migration.
"We promised we would close bridging hotels by August 31… They are all closed. They are all closed. All the bridging hotels. Nobody has slept rough. I'm proud of the team that has delivered it."
Chair of the Local Government Association (LGA), councillor Shaun Davies, said: "It is wrong that some families had to leave Home Office-funded hotels only to then end up having to move into temporary accommodation.
"With record numbers of households already living in temporary accommodation and an acute shortage of housing across the country, this is adding pressure onto councils and disruption and distress for families.
"We are pleased at the willingness of the Government to work closely with the LGA and councils on these issues but it has more to do to ensure a smooth transition for Afghan families which doesn't simply pass costs and responsibility from government to councils."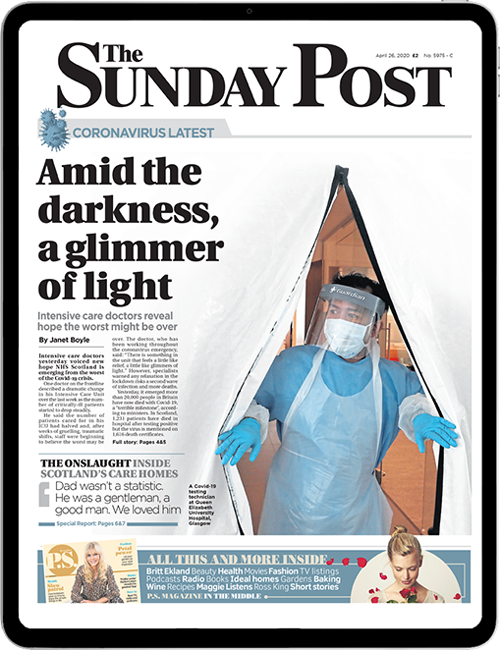 Enjoy the convenience of having The Sunday Post delivered as a digital ePaper straight to your smartphone, tablet or computer.
Subscribe for only £5.49 a month and enjoy all the benefits of the printed paper as a digital replica.
Subscribe