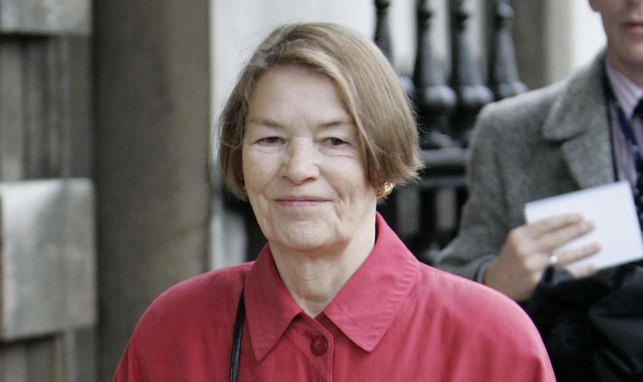 It shouldn't really startle anyone when an Oscar winner steals the limelight.
Yet, it was a surprise last week when Glenda Jackson's speech turned out to be one of the most noteworthy on the day MPs gathered to pay tribute to the former Prime Minister Margaret Thatcher.
Jackson, MP for the North London seat of Hampstead and Kilburn, has limited her parliamentary appearances to cameo roles in recent years, so it was unusual to see her on her feet at all.
Especially when so many of her Labour colleagues had taken heed of the old maxim that if you've nothing nice to say, better to say nothing at all, and stayed in their constituencies (or on holiday).
Shocking was the venom she directed against the departed PM, accusing her of wreaking "the most heinous" damage on the country, before bringing down the curtain on her speech by declaring Margaret Thatcher "a woman? Not on my terms".
A Morecambe and Wise Christmas Special this was not.
The packed Tory benches disagreed with Jackson's disagreeable speech. They tried to shout her down but luvvie Glenda has worked with everyone from Oliver Reed to Kermit the Frog she ignored the braying benches opposite to put in a brave and, unsurprisingly, bravura performance.
Puffed up, in all senses, Banbury MP Sir Tony Baldry tried to get her comments ruled out of order but Speaker Bercow slapped him down hard, pointing out that the gathering was not just an opportunity to idolise the Iron Lady. The Commons would hear all opinions.
Ed Miliband struck exactly the right note in his speech listing, with equal grace and generosity, what Thatcher had got right privatisation, defending the Falklands, helping end the Cold War and what she had got wrong
stigmatising gay people, failing to back the ANC in South Africa and destroying mining communities.
It was a day when the Labour leader matched David Cameron for statesmanship and, though party politics were not at the fore, Westminster watchers will have noted that the idea of Ed Miliband as Prime Minister seems less silly still following his speech.
Deputy Prime Minister Nick Clegg hit no such heights. Since it sounded like little work had gone into his speech it doesn't seem right to put much effort into describing it it was rubbish.
David Cameron gave an excellent tribute, appropriate for such a towering figure of post-war politics without being partisan, no doubt to the chagrin of some of the arch Thatcherites on his backbenches many of whom followed him in speaking in the debate.
The best of which was Sir Malcolm Rifkind, who treated the Chamber to a warm and witty tribute to his former boss, whom he served throughout her 11 years in Number 10 most of which as a Cabinet minister.
He recalled that when asked if she believed in consensus the then PM replied: "Yes, I do believe in consensus there should be a consensus behind my convictions."
Sir Malcolm added: "I thought at the time that this was an extraordinary example of wit, but as the years have gone by I have realised that she was actually being deadly serious!"
For a Prime Minister who broke consensus politics, agreement did emerge about Mrs T from Wednesday's session that she was an impressive politician with a mighty electoral record, she was right about the Falklands, and that, in private, she could be kind and warm.
But even some on her own side accepted she could have done more to help the victims of her radical restructuring of the UK economy.
After seven hours of tributes from 79 speakers, the House finally adjourned.
MPs filed out past the statue of Mrs Thatcher in the Members' Lobby, at its feet four floral tributes and a small but proud Union Flag.