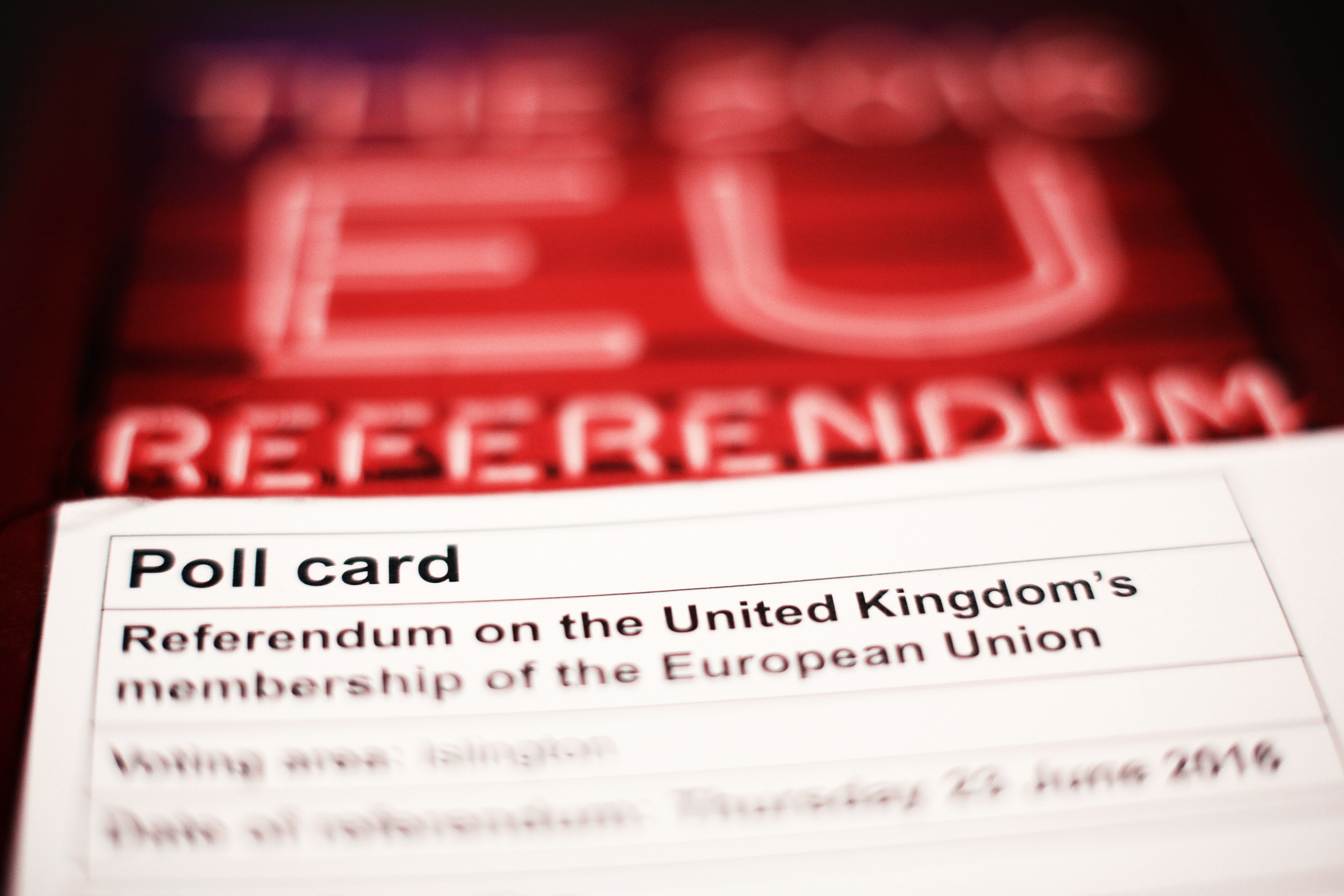 TONIGHT marks the deadline for registering to vote in the upcoming EU Referendum.
If you aren't registered to vote, you only have until midnight to do so.
But don't panic – it's an easy process and here's our guide on all you need to know.
---
Can I vote?
You can vote in the referendum if you are registered to vote in the UK, are 18 or over on 23 June 2016 and are:
A British or Irish citizen living in the UK, or
A Commonwealth citizen living in the UK who has leave to remain in the UK or who does not require leave to remain in the UK, or
A British citizen living overseas who has been registered to vote in the UK in the last 15 years, or
An Irish citizen living overseas who was born in Northern Ireland and who has been registered to vote in Northern Ireland in the last 15 years.
How to register
Registering is a simple and quick process and can be done online here (if you're in Northern Ireland you'll need to fill out a separate form.)
You'll need your date of birth, National Insurance number and British passport if you live abroad.
If you're planning to use a postal vote, the deadline is tomorrow (June 8) at 5pm, with completed ballots to be arrive back before 10pm on June 23.
To apply to vote by proxy, you'll need to complete a separate application form be returned by 5pm on June 15.
Do I need to register?
You don't need to register again in order to vote in the EU referendum if you live in the UK and you were registered to vote in the May 2016 elections or the 2015 General Election and you still live at the same address.
If you're not sure if you're registered you can contact your local electoral registration office – click here to find out more.
Voting on June 23
You can vote in person at your local polling station between 7am and 10pm.
You can fill out a postal vote (see above for deadline details) or vote by proxy.
The ballot paper will look like this: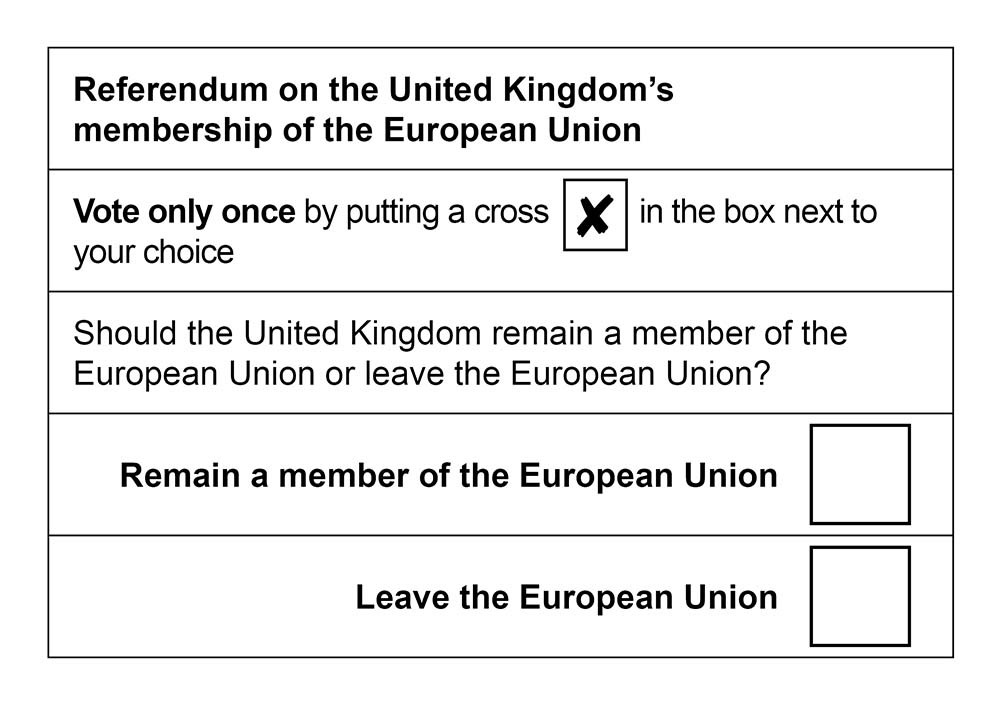 You'll have the choice of two options, 'Remain a member of the European Union' or 'Leave the European Union' – put a cross in only one of the boxes.
Surge of applications before deadline
More than 1.35 million people have applied online to register to vote in the past few weeks, the Electoral Commission said.
The applications have been made since a public awareness campaign about voting was launched on May 15 by the commission, in the build-up to the EU referendum.
Under-25s and 25 to 34-year-olds have been the most active groups, making up more than half of the online applications, with 763,183 submissions in the past few weeks.
Last Friday saw the biggest number of applications in a single day, the figures from May 15 to June 5 show, with 186,255 submitting an online application.
The Electoral Commission is warning people it is their last chance to register to vote in the referendum on June 23.
Jenny Watson, chief counting officer for the EU referendum, said: "If you aren't already registered to vote, you need to do it by the 7 June deadline or you won't be able to take part in this historic referendum.
"Tens of thousands of people applied to register the day after the deadline to register for the general election and were too late to have their say. Don't let that be you."
The number of applications does not necessarily reflect new voters, as those applying can include people who are already registered or those not eligible to vote.
How young voters could make a difference
While young voters may feel their vote may not make a difference, it definitely could. Here's how…
As it stands, the referendum could end as a dead heat between Remain and Leave if the turnout in young voters in the 2015 general election is anything to go by, when only four in 10 voted.
New analysis by the Press Association, based on the latest opinion polls and using demographic data modelled on the 2015 election, shows Remain and Leave currently tied on 50.0%.
But if the turnout of 18-24 year-olds was to rise by just two percentage points, the projection changes to a narrow victory for Remain.
Similarly, if the turnout of younger voters aged 18-34 and those aged 55 and over rose, the projection again tilts to a victory for Remain.
---
READ MORE
Politics Podcast: Queen's Speech and EU Referendum with guests Ian Murray MP and Annabelle Dickson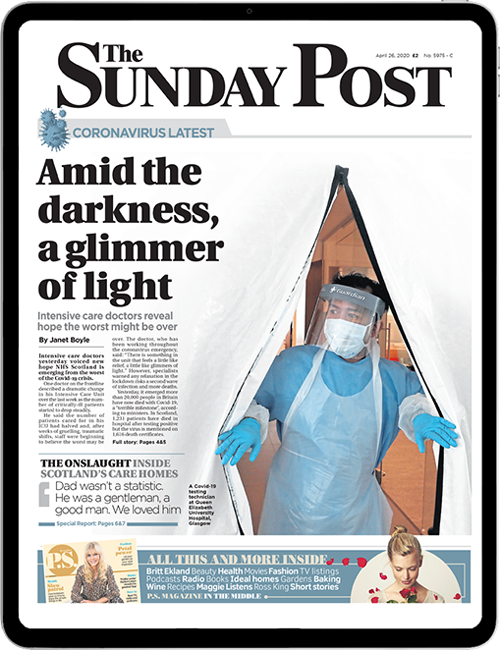 Enjoy the convenience of having The Sunday Post delivered as a digital ePaper straight to your smartphone, tablet or computer.
Subscribe for only £5.49 a month and enjoy all the benefits of the printed paper as a digital replica.
Subscribe