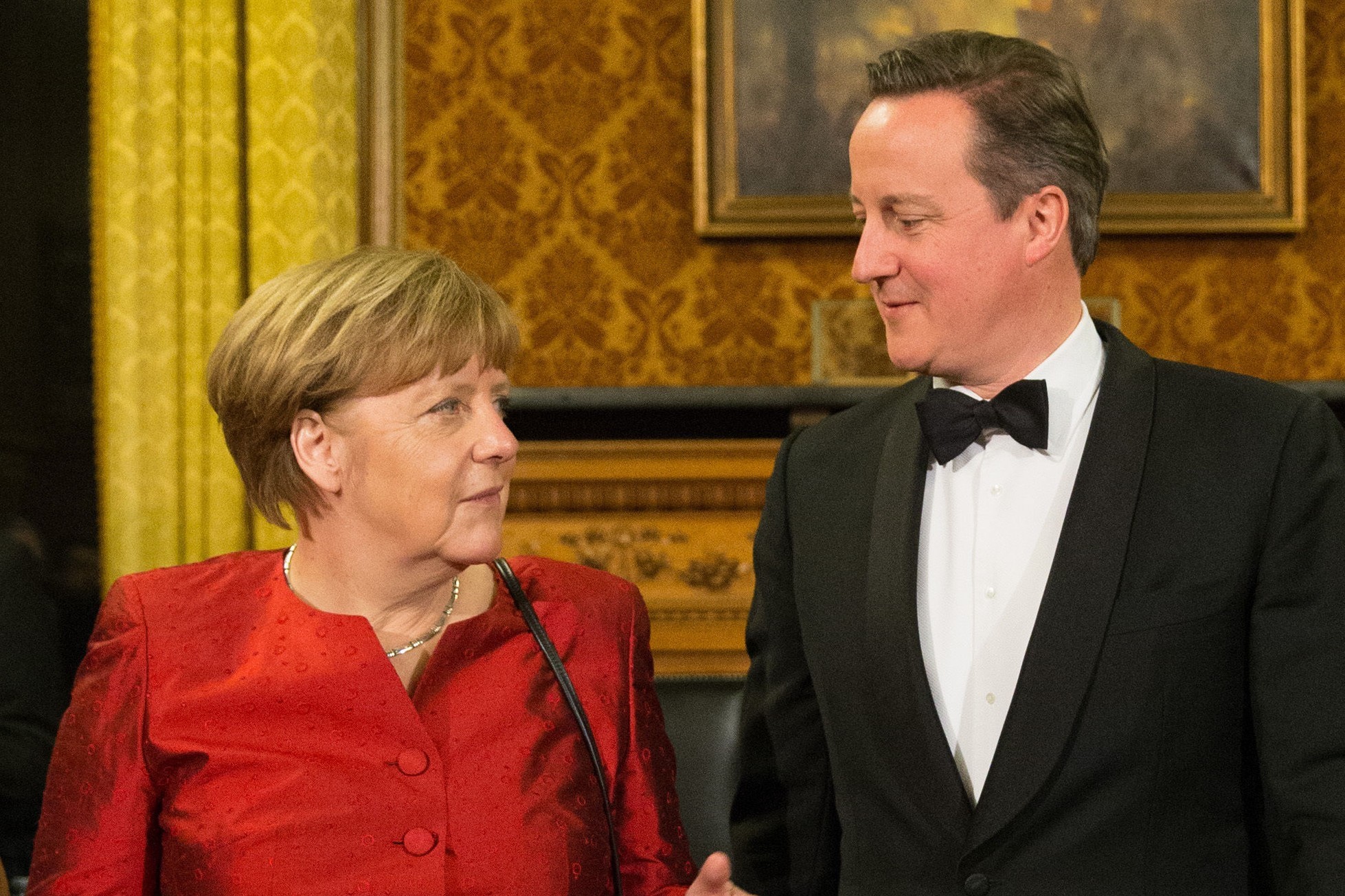 A leading academic has warned that whatever the result of the EU referendum expected later this year Britain will find it harder to control its borders because the UK will no longer be a full member of the European club.
Professor Michael Keating said: "We cannot deal with the migration crisis on our own. It's a conceit in Britain to think that it's a problem for Greece and Italy and not us.
"To think we can keep them out once we've not 3000 at Calais but a million is unrealistic."
Professor Keating, who leads the Scottish Centre on Constitutional Change, argues that because Cameron's renegotiated membership will exempt the UK from the core EU goal of "ever closer union" Britain will become a semi-detached member of the club even if we vote to remain, and that won't go down well with other EU members.
He explained: "If we're not good Europeans, if we don't play the game, the others will be less inclined to help.
"There will be masses trying to get into the UK, 10 times what we get at the moment.
"We have the smallest immigration problem at the moment because we're at the far end of Europe and under the Dublin convention asylum seekers must seek asylum in the country they land."
David Cameron is expected to clinch a new deal on Britain's membership of the European Union at a summit in Brussels on Friday.
He is under pressure to finish his renegotiation in order to be able to go to the polls on June 23.
It's widely believed he fears another summer of bad news and apparent EU impotence on the issue of immigration including pictures of asylum seekers on Mediterranean beaches would hamper his chances of an In vote if he waits till the autumn to hold the referendum.
The Prime Minister has spent weeks touring European capitals to win support for his EU deal that will also commit Brussels to increased competitiveness, allow EU laws to be struck down by a majority of national governments and stop European immigrants to the UK from claiming benefits.
However, a lot of the apparent uncertainty about the outcome of this week's Brussels meeting has been written off as stage management – something underlined by government departments setting up media interviews around the deal for next weekend while publicly stating that there's still all to play for.
Prof Keating added: "There may be a symbolic walkout and there'll have to be an emergency summit.
"But June 23 looks extremely likely for the vote. If it's not June then David Cameron is in serious trouble. For example, he'll have to handle a divided Cabinet for longer."
The SNP are opposed to a June 23 poll, claiming it is too close to the Holyrood elections taking place on May 5.
Their Europe spokesman Stephen Gethins said: "It's disrespectful to voters as has been agreed by members of parties across the House of Commons and by the three First Ministers of Scotland, Wales and Northern Ireland.
"Furthermore I want to have a proper debate, not a rushed one.
"If the Prime Minister has the courage of his convictions he should he willing to put the European question to the test, and I say that as someone who'll be making a robust case for the UK to stay in the EU."
Analysis
The Prime Minister will likely bring his lengthy renegotiation of Britain's EU membership to an end next weekend.
Expect plenty of drama and talk of vetos, discussions going on late into the night and last-minute concessions.
The French may yet throw a spanner in the works as is often their way.
But the PM will head home proclaiming victory and, finally, the EU referendum campaign will really get under way.
The summit and the deal that comes out of it are essentially flim-flam.
The coming debate on Britain in the EU is about more than whether immigrants can claim benefits after two or four years. It's even about more than whether the Eurocrats can inflict straight bananas on us.
It's about broader issues like who should control Britain's borders.
Ultimately it's about whether the EU is good or bad for Britain.
That's not clear so it's up to the respective campaigns to make the arguments and to convince voters why it matters either way.
And when the time comes you can be sure the Sunday Post will be on hand to explain the arguments and help our readers make up their minds.