Senior DUP MP Ian Paisley has said he will vote against the new Windsor Framework Brexit deal and expects his party colleagues to do the same.
The first Commons vote on the EU/UK agreement on trading arrangements for Northern Ireland will take place on Wednesday.
The vote will be on secondary legislation that would give effect to one particularly aspect of the framework, the "Stormont brake" mechanism.
The brake would allow a minority of MLAs at Stormont to formally flag concerns about the imposition of new EU laws in Northern Ireland – a move that could see the UK government veto their introduction in the region.
The proposed statutory instrument on the brake is due to be published on Monday ahead of Wednesday's vote.
The DUP is currently blocking devolution at Stormont in protest at the terms of the post-Brexit Northern Ireland Protocol.
The protocol was designed to prevent a hardening of the land border on the island of Ireland and moved regulatory and customs checks to the Irish Sea, creating economic barriers on the movement of goods between Great Britain and Northern Ireland.
The UK and EU agreed the framework as a way to cut the red tape created by the protocol.
While the DUP says the Windsor Framework has gone some way to address its concerns about the protocol, it says some "fundamental problems" remain with the new accord.
Mr Paisley has been one of the most outspoken critics of the framework.
In an interview with the News Letter, Mr Paisley said: "I am categorically voting against, and I would be surprised if my colleagues do not join me".
He added: "My initial reaction to the Windsor Framework was that I didn't think it cut the mustard in terms of addressing our seven key tests (on restoring NI's place within the UK internal market).
"After taking time to study it and a least one legal opinion on it, and going through the details, and also having conversations and messages back and forward to the Secretary of State, I am still of that opinion – that it doesn't address any of our seven tests.
"It is the old substance dressed up in a new package with a ribbon around it, but it hasn't actually changed, or addressed the fundamental issue of Northern Ireland trade being disrupted in our internal UK market."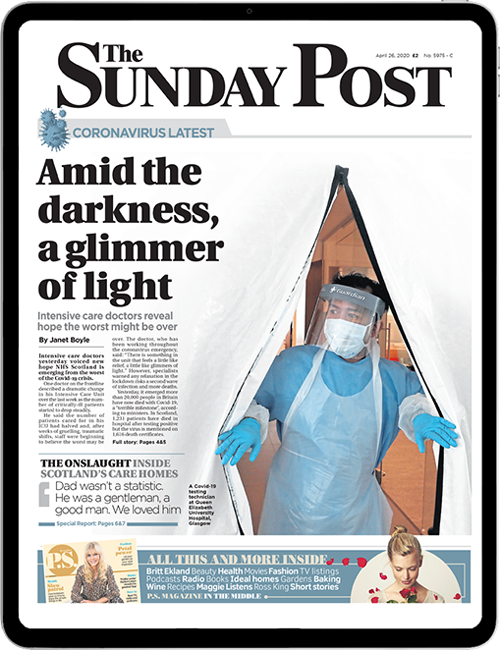 Enjoy the convenience of having The Sunday Post delivered as a digital ePaper straight to your smartphone, tablet or computer.
Subscribe for only £5.49 a month and enjoy all the benefits of the printed paper as a digital replica.
Subscribe