Mark Drakeford has accused the UK Government of "dog whistle" politics, saying its small boats policy is "damaging" the country's relationship with the rest of the world.
The Welsh First Minister was in Paris on Thursday evening when he slammed Tory ministers for what he called "posturing" over immigration to appeal to a small percentage of the population.
He said the Tories are in "the last months" of government and "won't have to face the consequences of their own decisions".
The controversial Illegal Migration Bill introduced by Home Secretary Suella Braverman last week states that refugees who arrive in the UK through unauthorised means, such as illegally crossing the English Channel in a boat, will have their asylum claims deemed inadmissible.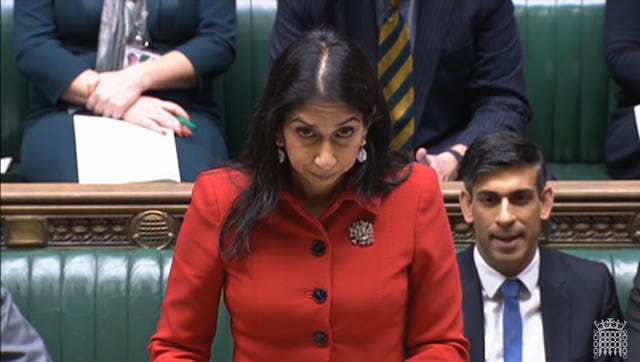 The Home Office said it is "committed to creating more routes to safety for vulnerable people across the globe" but added, "we must grip the rise in illegal migration and stop the boats".
Mr Drakeford said the solution to the stopping the high number of migrant crossings was to open up "safe and legitimate" routes of asylum.
The First Minister told the PA news agency: "It's astonishing that we live in a time when our Home Secretary put a Bill in front of the House of Commons that she herself said she can't certify is lawful.
"It's damaging to the UK's reputation in the rest of the world.
"There's no future in that sort of dog whistle politics that seeks to divide people from one another and appeal to a small percentage of the population.
"More generally, my view is that we're in a period which is the last months of this Conservative Government and we're seeing this awful politics of posturing.
"They are doing things knowing the implementation will lay beyond this Parliament and they won't have to face the consequences of their own decisions."
He added: "I'm not responsible for immigration policy, but our general view is clear as a Welsh Government.
"What's needed are safe and legal routes that people – refugees and asylum seekers – can take so they are not forced into the hands of people smugglers and forced to take astonishing risks to get here on small boats.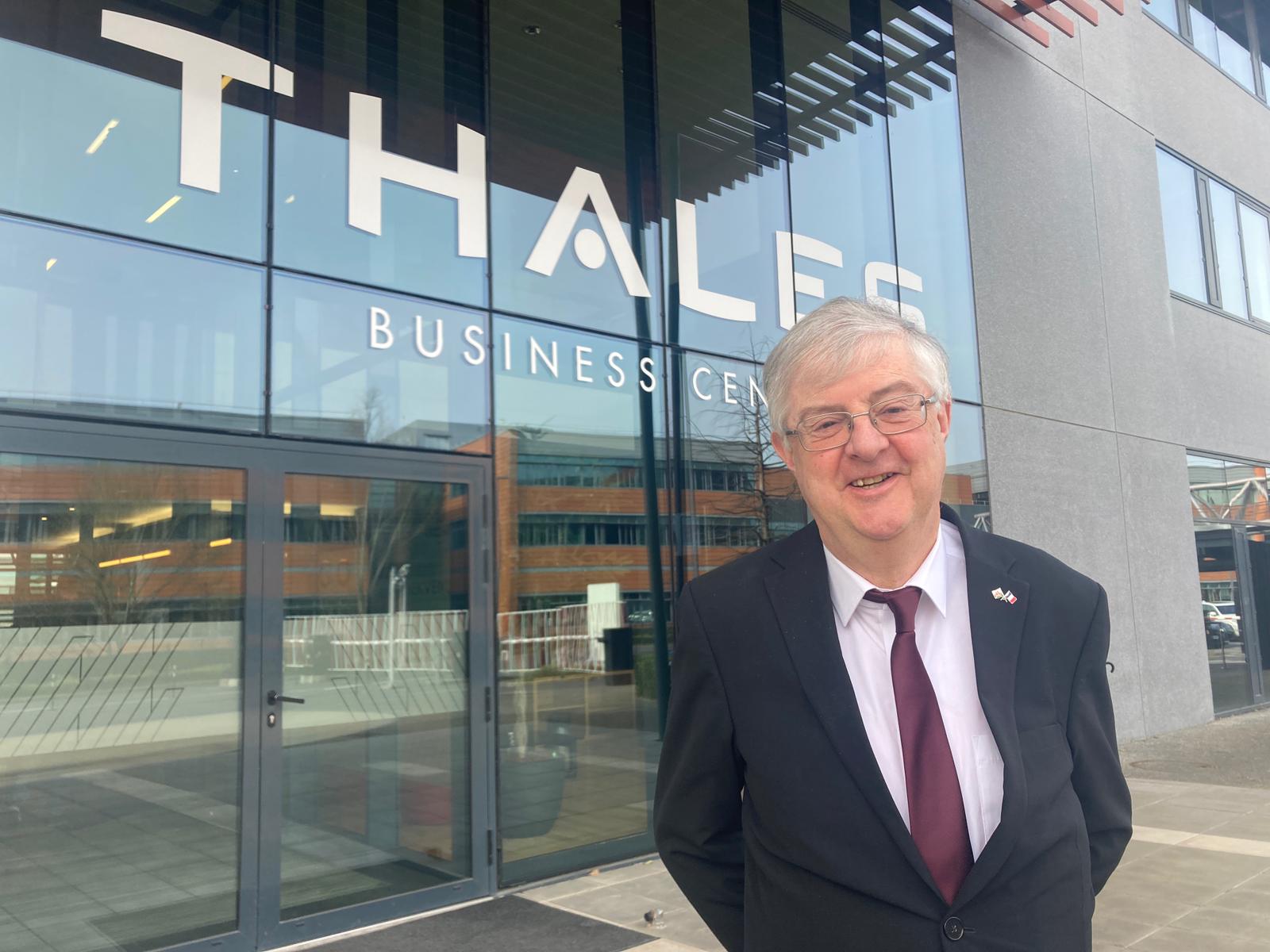 "Proper safe, legitimate routes that work and that are not snarled up with long waiting periods are what's needed.
"This way, those with legitimate asylum claims can be given sanctuary and those who do not are turned back in a timely fashion."
A Home Office spokesperson said: "The UK has a proud history of providing protection for those who genuinely need it through our safe and legal routes offering safety and protection to almost half a million men, women, and children.
"While we are committed to creating more routes to safety for vulnerable people across the globe, we must grip the rise in illegal migration and stop the boats.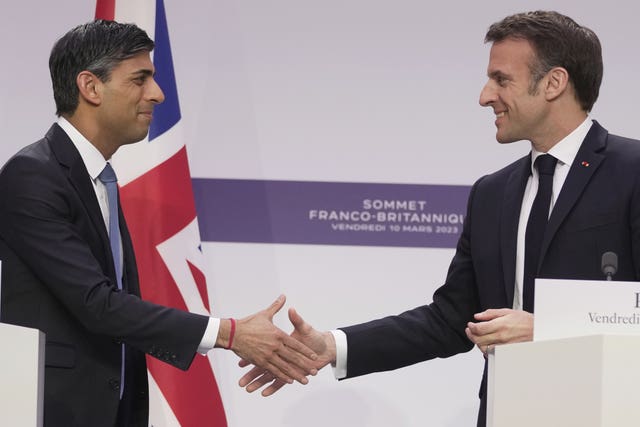 "That is why we are introducing new legislation that will see people who come to the UK illegally, liable for detention and swift removal."
It is understood the only legal challenge that will be considered is if someone argues there is a real risk they would suffer serious and irreversible harm if they were removed from the UK, or that they are not liable to removal under the powers in the Bill.
In those instances they would not be removed until the challenge is resolved.
The Home Office said the plans would be legal and go through Parliamentary scrutiny before any legislation is introduced.
Mr Drakeford is in France for three days meeting with energy and industrial companies investing in Wales and will host a reception to mark the start of Wales in France – a year of cultural, business and sporting events, including the Rugby World Cup 2023, designed to strengthen the relationship between the two nations.
The visit comes only a week after Prime Minister Rishi Sunak visited Paris to meet with Emmanuel Macron for the first UK-French summit in five years, which led to the two leaders announcing a "new start" in the relationship between the two countries and a £478 million deal to stop illegal migration after years of Brexit tensions.
The Welsh Government, on Monday, gave the go-ahead for the UK's first, commercial scale, floating, off-shore wind development off the Pembrokeshire coast in West Wales. The project is a joint venture between Irish company Simply Blue Group and France's TotalEnergies.
Mr Drakeford said it was an "important step on the journey of becoming less dependent on fossil fuels".
Asked if he is concerned about the significant stake French companies and other countries have in renewable energy in Wales and the UK as a whole, the First Minister said he hoped to "recapture" some of what was "lost through privatisation".
"Other parts of Europe in recent history have taken a different view on vital industries such as electricity, gas, water, railways, preferring to keep them in public ownership. Instead we privatised all our utilities," he said.
"So now our utilities are often owned by governments, but never our own Government.
"My own view is that we need to recapture some of that ground which was lost through privatisation."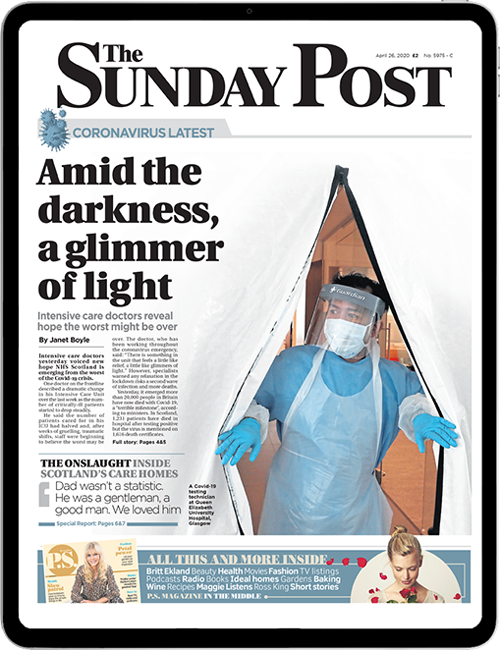 Enjoy the convenience of having The Sunday Post delivered as a digital ePaper straight to your smartphone, tablet or computer.
Subscribe for only £5.49 a month and enjoy all the benefits of the printed paper as a digital replica.
Subscribe