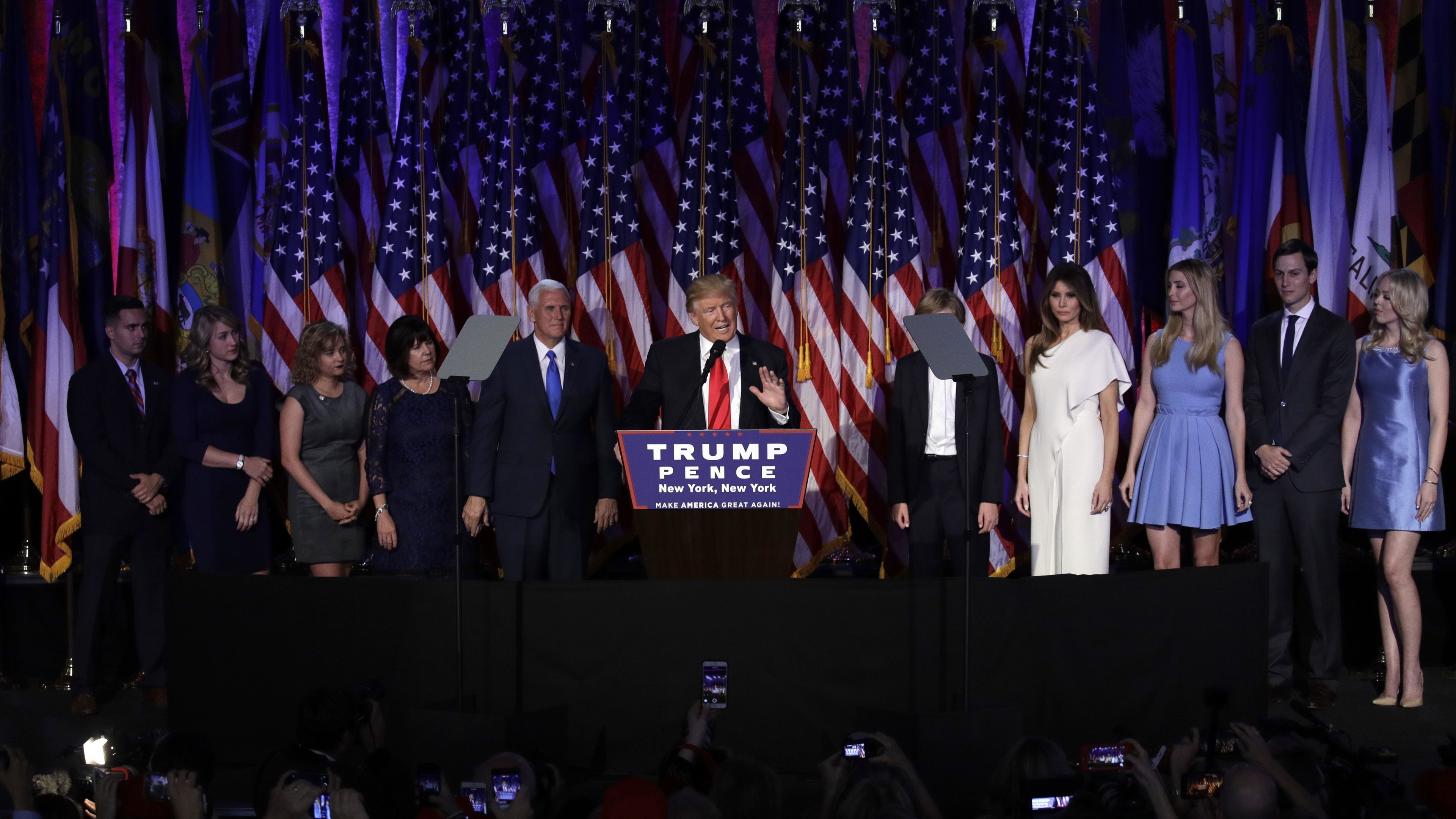 DONALD TRUMP is officially going to be the next President of the United States after pulling off an astonishing victory in the race for the White House.
He told ecstatic supporters at a rally in New York that it was "now time for America to bind the wounds of division and come together".
And he pledged to keep his promise to "make America great again" after beating Hillary Clinton in a battle which really went down to the wire.
At the end of one of the most divisive elections in modern US history, the Republican candidate sealed victory when he took key battleground states Pennsylvania and Wisconsin.
The Clinton camp initially refused to throw in the towel but when Trump took to the stage shortly before 8am UK time, he said: "I've just received a call from Secretary Clinton. She congratulated us – it's about us – on our victory and I congratulated her and her family on a very, very hard-fought campaign."
What happened last night?
The swing states swung for Trump.
As usual for US elections, certain states were regarded as key battlegrounds. Trump took most of them by narrow margins, including Florida, Ohio, North Carolina
Clinton did claim some swing states of her own, including Colorado and Nevada – but it looks like it wasn't enough.
Trump's aides called victory before he had won Florida or Ohio
Layne Bangerter, director of the Trump for President campaign in Idaho, said the Republican candidate had won the race for the White House at 03.32am UK time, before Trump had even won crucial swing states Ohia and Florida. He said: "I'm saying it's over – the voice of the people has risen up."
He may well have called it correctly.
Markets suffered as the close race spooked investors.
The dollar and shares have tumbled as Donald Trump made impressive gains in the race for the White House and his aides began claiming victory.
In scenes likened to the aftermath of the Brexit vote, share benchmarks across Asia tumbled and the Mexican peso nose-dived as the battle to win in Florida, a battleground state, went down to the wire before being seized by the Republican.
Trump lodged a complaint in Nevada.
Trump's campaign announced it was seeking an investigation in the battleground state of Nevada over reports that some early voting locations had allowed people to join queues to vote after polls were scheduled to close.
His team wanted the votes made in those two hours not to be "co-mingled or interspersed" with the rest of the vote cast in early voting. The request was denied by District Court Judge Gloria Sturman.
Both candidates used social media sparingly.
Both Clinton and Trump shied away from social media as the votes were counted. Trump tweeted a picture of his family gathered together, but Clinton's tweet seemed less optimistic.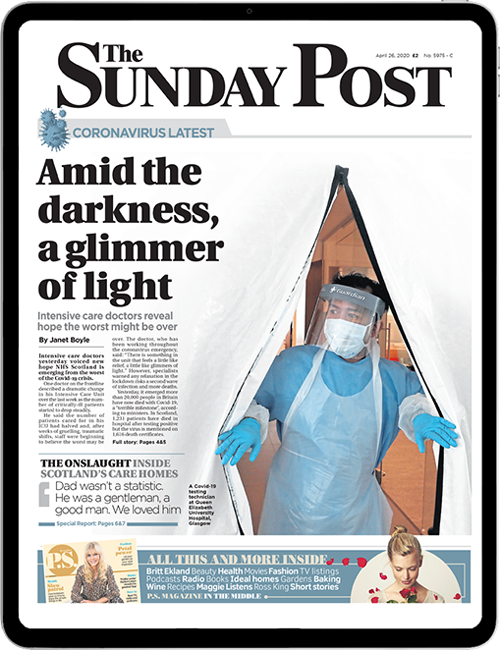 Enjoy the convenience of having The Sunday Post delivered as a digital ePaper straight to your smartphone, tablet or computer.
Subscribe for only £5.49 a month and enjoy all the benefits of the printed paper as a digital replica.
Subscribe