The number of applicants to university or college courses this year has fallen, with fewer people signing up to study nursing, Ucas figures show.
A total of 596,590 people had applied to undergraduate courses at UK institutions by the January deadline – down 2.3% on the same point last year, according to data by the university admissions service.
The number of applicants to nursing courses has fallen by 18.6% compared with January 2022, and applicants to education teaching courses are down 15.6%.
Ucas chief executive Clare Marchant said polling of students suggests that "cost of living factors" are making applicants re-evaluate their choice of subject based on "future career prospects".
The data from Ucas suggests that more people are applying to study computing (a rise of 9.6%) and law (a rise of 2.1%), while interest in apprenticeships has risen by 8.7% compared with January last year.
Overall, the number of 18-year-old school and college leavers in the UK applying to undergraduate courses has fallen slightly this year – down 1.8% on the same point last year.
A total of 314,660 18-year-olds from across the UK had applied to courses, but Ucas said this year's figure was the "second highest on record" and it was higher than the pre-pandemic figure of 275,300 in January 2020.
The number of mature applicants from the UK has also fallen by 14% compared with last year, which is mostly due to a decrease in nursing course demand, Ucas said.
Ms Marchant said: "This is another complex cycle with a myriad of global and national factors impacting demand, all within the context of an increasing demographic and high employment rates.
"Demand for undergraduate courses during Covid-19 was unprecedented and so a slight recalibration in the number of applicants might be expected, particularly for courses related to nursing and healthcare which saw exceptional growth as students were inspired by the pandemic to pursue these professions."
She added: "Ucas polling on student attitudes also shows cost of living factors are making applicants re-evaluate their choice of subject based on value and future career prospects.
"We are seeing increased interest in subjects which students perceive to have good career prospects, such as computing and law."
During the Covid-19 years, the number of applicants choosing to study nursing surged with many reporting that the pandemic had inspired them to apply.
But the latest figures – which have been published during the same week that nurses in England went on strike in an ongoing dispute over pay – show a fall in applicants to nursing courses in the UK in the past year.
Nick Hillman, director of the Higher Education Policy Institute (Hepi), said the recent strike action taken by nurses had "highlighted the pressures endured by those in the profession".
He added: "The decline in mature learners may also partly reflect the fact that the labour market is so tight at the moment, as there is less incentive to leave the labour market to study.
"Education also tends to be counter-cyclical in that people are less likely to enter teaching when other sectors have lots of vacancies. The shortage of people training to be teachers should be regarded as a national crisis."
Pat Cullen, general secretary and chief executive of the Royal College of Nursing (RCN), said: "These figures are damning for the Government. Not only are they losing record experienced nurses from the NHS but they are compounding the problem by deterring the next generation.
"With tens of thousands of unfilled nurse jobs across the country, ministers should urgently consider a set of measures to turn this situation around."
She added: "A sharp big drop in mature student applicants to nursing courses across the UK is deeply concerning too.
"During the pandemic, people were drawn to apply to study nursing by the professionalism that was showcased. These figures show that has been reversed entirely.
"Ultimately, it is patient care that will continue to suffer."
Vanessa Wilson, chief executive of University Alliance, said: "During the Covid-19 pandemic, applications to study nursing significantly increased as people felt inspired to contribute to the amazing efforts of the NHS.
"Application numbers are now returning to pre-pandemic levels, perhaps as the pandemic effect wears off, and perhaps as media coverage of the NHS crisis has highlighted how challenging a career in nursing can be."
A Department for Education spokesperson said: "Demand for places in higher education remains strong with applications from 18-year-olds in the UK hitting the second highest on record.
"Our higher education sector is world class, with places at UK universities in huge demand, but higher education is just one of the many available routes into a rewarding career, which also include apprenticeships, higher technical qualifications or getting paid work."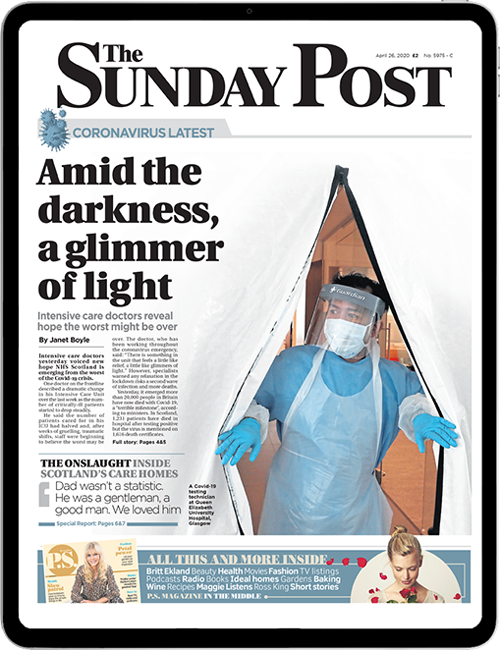 Enjoy the convenience of having The Sunday Post delivered as a digital ePaper straight to your smartphone, tablet or computer.
Subscribe for only £5.49 a month and enjoy all the benefits of the printed paper as a digital replica.
Subscribe