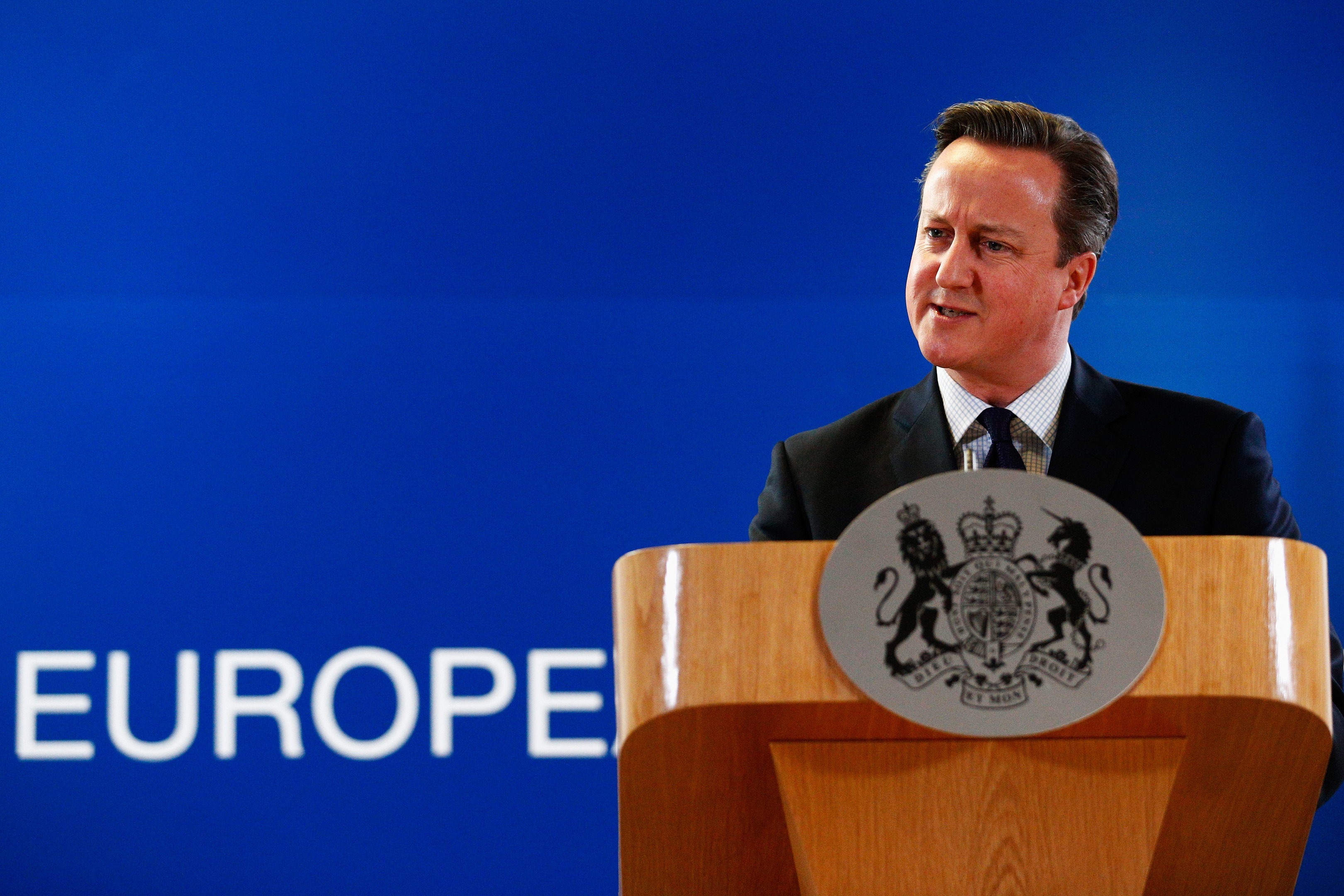 The Prime Minister said he believed "fundamental change" to the relationship on issues like migration benefits would be achieved next year.
He also gave the clearest sign yet that he will lead the "in" campaign, stressing that membership of the reformed EU would be best for the UK's economy and security.
Speaking at the end of a two-day Brussels summit at which he faced strong resistance from EU counterparts to his plans for changes to welfare rules for migrants, Mr Cameron insisted "good progress" had been made towards an agreement in February.
He has promised to hold the public vote before the end of 2017. But a deal at the next European Council summit in February would clear the way for the referendum to be held much earlier, with speculation that his preferred date is June 16 – before a summer in which Europe's migration crisis could hit new heights.
"We've made good progress, we are a step closer to agreement on the significant and far-reaching reforms I have proposed," he said.
"It is going to be tough and there is a lot of hard work to do.
"But I believe 2016 will be the year we achieve something really vital, fundamentally changing the UK's relationship with the EU and finally addressing the concerns of the British people about our membership.
"Then it will be for the British people to decide whether we remain or leave. It is a choice we will all need to think hard about.
"I believe if we can get these reforms right – and I believe that we can – I firmly believe that for our economic security and increasingly for our national security, the best future for Britain is in a reformed European Union."
Mr Cameron added: "We are well on the way to a deal, we have taken some good steps forward. Now we have got to bring it home."
However, the exact shape of the agreement remains unclear after the summit, with the issue of welfare curbs on migrants proving particularly tricky.
Many of the 27 other EU leaders have roundly dismissed Mr Cameron's proposal of a four-year ban on migrants claiming in-work benefits, arguing it is discriminatory and against the core principle of freedom of movement.
Mr Cameron has said the idea is still "on the table" and no alternatives have yet been formally mooted – although he has stressed he is ready to consider other options that would reduce "pull factors" for incomers.