Too many local authorities do not know who made their CCTV cameras or whether they have been linked to security or ethical concerns, the surveillance commissioner has warned.
A survey published on Friday found 40 councils were unable to say who the manufacturer of their CCTV cameras were, a situation the watchdog described as "concerning".
Of the 143 councils that responded to the survey, 63 said their town centre CCTV systems had been supplied by foreign companies about which there had been ethical or security concerns.
These included cameras made by Chinese companies Hikvision and Dahua, which have previously been a source of concern for the commissioner due to alleged links to the Chinese state.
Fraser Sampson, the biometrics and surveillance camera commissioner, said: "While the rate of returns has been disappointing, the most alarming aspect of this survey is the extent to which local authorities do not appear to have the most basic information on what camera equipment they are using and whether they have any concerns about the security or human rights issues.
"Against a backdrop of increased public-space surveillance and heightened levels of concern, it is difficult to see in what basis the public can have confidence in the deployment of cameras for which local authorities are responsible."
The survey noted that there was "confusion" among local authorities about whether their surveillance equipment was linked to security or ethics concerns, and "little understanding of which suppliers this might apply to".
The commissioner also expressed concern that while councils' procurement processes did consider issues such as modern slavery and national security, the focus remained on value for money "which may be to the detriment of security and ethical considerations".
Mr Sampson has raised concerns about the use of Chinese-made CCTV cameras before, warning in February that UK police forces were "shot through" with surveillance equipment made by companies such as Hikvision.
The company has also been criticised by politicians including former Conservative leader Sir Iain Duncan Smith and Alicia Kearns, the Tory chair of the Foreign Affairs Committee.
In November, the Government ordered public authorities to stop installing Chinese-made CCTV cameras on "sensitive sites" due to security concerns and some councils have already said they will remove Hikvision's equipment from their buildings, including in Edinburgh, Kent and Wales.
Hikivision has consistently denied that it is a security risk, saying it is "categorically false to represent Hikvision as a threat to national security".
After the surveillance commissioner issued his warning about police equipment in February, a company spokesperson said: "As a manufacturer, Hikvision does not store end-users' video data, does not offer cloud storage in the UK and therefore cannot transmit data from end users to third parties.
"Hikvision cameras are compliant with the applicable UK laws and regulations and are subject to strict security requirements."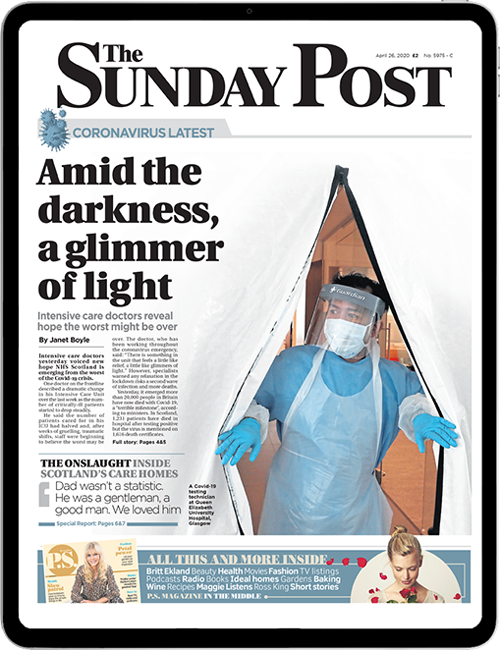 Enjoy the convenience of having The Sunday Post delivered as a digital ePaper straight to your smartphone, tablet or computer.
Subscribe for only £5.49 a month and enjoy all the benefits of the printed paper as a digital replica.
Subscribe