A coalition of more than 140 organisations and MPs have called for a consultation on an energy social tariff as one third of British adults say they expect to struggle to afford their heating bills this winter.
Household energy bills are expected to be around 13% more expensive on average than they were last winter – which were the highest in living memory – despite the price cap falling from the current £2,074 to £1,923 from October 1 for the average dual fuel customer, an open letter from the coalition to Prime Minister Rishi Sunak warns.
This is still more than 50% higher than pre-crisis levels, and the Government is yet to announce any financial support along the lines of last year, when the Energy Price Guarantee limited average bills to £2,500 per year and each household received a further £400 over six months to offset the soaring costs.
These measures brought the average monthly cost of energy down to £141 but this year, unless further support is announced, average costs from October to December 2023 will rise to £160.
A survey for National Energy Action (NEA) found 34% of British adults expect to struggle to afford their heating bills this winter without government support.
In the open letter, the coalition including NEA, Age UK, Citizens Advice, Energy Action Scotland, MoneySavingExpert and Scope calls on the government to take action to support vulnerable households with their energy bills.
The letter reads: "With winter fast approaching, short-term, targeted support is needed to protect the most vulnerable households in and on the edge of fuel poverty.
"These are people whose bills have become so unaffordable that they are having to make the desperate choice nobody should have to make – between heating and eating."
It goes on: "This is a long-term problem that requires a sustainable safety net for these people. Anything else will be a costly sticking plaster.
"There's now a significant risk that no new protections will be in place by the time they are desperately needed.
"One of the most effective ways the government can address this enduring challenge is through the introduction of comprehensive targeted energy support, sometimes referred to as a social tariff. This would provide a deeper price protection for all households struggling with their energy bills."
NEA figures suggest that 6.3 million households will be in fuel poverty from Sunday, an increase of more than two million since October 2021.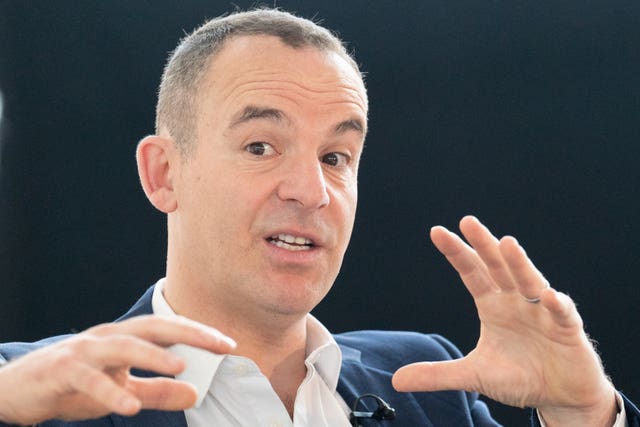 Martin Lewis, founder of MoneySavingExpert.com, said: "A typical house now pays a once unthinkable, still unaffordable, £2,000 a year for energy – worse, this winter people won't get the £400 support they did last.
"The energy market is broken – the limited competition there is hardly impacts what people pay. Even when there was competition, it failed many elderly or vulnerable people unable to take advantage of deals.
"That's why I've long supported a social tariff. It's why I was excited when the government said it'd bring one in. Now I'm despairing at the deafening silence of inaction. This isn't trivial, it's a core well-being issue for millions. The government needs to pull its bloody finger out."
MP Ben Lake, chairman of the All-Party Parliamentary Group on Fuel Poverty and Energy Efficiency, said: "The government cannot delay the introduction of a social tariff any longer. With energy debt soaring by 70% over the last three years, it's vital that low-income and vulnerable households are protected.
"A social tariff would offer these in most need long-term security and provide much-needed relief from bills that are over 50% higher than pre-crisis.
"It's time for the government to consult on these issues so a sustainable solution can be put in place."
NEA chief executive Adam Scorer said: "With a third of households expecting to struggle to heat their homes this winter, the cost of energy will remain simply unaffordable for millions.
"We have to face reality. Even without a price rise, which now looks likely in January, the crisis is deepening, and it demands a proper response from government now. That means urgent targeted financial support this winter and for government to get moving on its commitments to consult on and deliver a longer-term social tariff for energy."
Gillian Cooper, head of energy policy at Citizens Advice, said: "Without the introduction of more long-term targeted support, we'll see the same crisis repeat every winter: struggling households unable to pay their energy bills, people unable to top up their prepayment meter, record numbers coming to us for crisis support.
"A social tariff would protect millions of people from excessive energy bills and provide crucial certainty for people who need it most in a new era of high energy costs.
"The government must deliver on its commitment to introduce better targeted support by April 2024."
A Department for Energy Security and Net Zero spokesman said: "We recognise the cost-of-living challenges families are facing and spent £40 billion paying around half a typical household's energy bill last winter.
"While energy prices are falling our Energy Price Guarantee remains in place to protect people until April next year.
"We are also providing additional targeted support for the most vulnerable, with three million households expected to benefit from the £150 Warm Home Discount and millions of vulnerable households will receive up to £900 in further cost of living payments.
"We continue to keep all options under review for those most in need."
YouGov surveyed 2,014 adults living in Britain between September 15-17.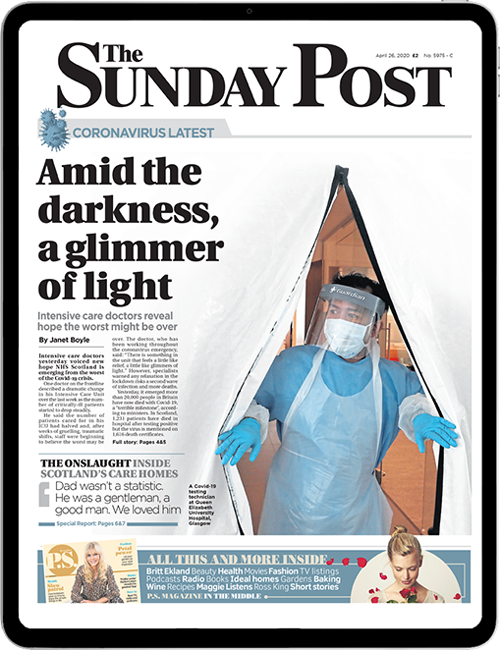 Enjoy the convenience of having The Sunday Post delivered as a digital ePaper straight to your smartphone, tablet or computer.
Subscribe for only £5.49 a month and enjoy all the benefits of the printed paper as a digital replica.
Subscribe