A pioneering national children's charity is to close after 81 years of campaigning, as it warned many other similar organisations were facing the same "mathematical impossibilities" of rising costs.
Announcing the closure, Children England chief executive Kathy Evans said she had "profound concern" for all charities and public services in the current "pernicious economic context".
Condemning economic policy that she claimed failed to recognise "fundamental human facts", Ms Evans added: "The very idea that spending on people, charities or public services is somehow an extraneous, optional extra to the basic functioning of our economy is inhuman, unnatural, unreal."
On high inflation, she said: "There is no obvious way of making that giant loss in the value of money add back up again. Children England certainly can't. Our far greater concern is how many more incredibly valuable organisations of all kinds won't make it either."
The charity is the collective body for children's charities and was formed during the Second World War as the National Council of Voluntary Child Care Organisations, later influencing the development of the welfare state and other legislation.
Children England experts have been seconded into Whitehall teams, notably during the development of the Children Act 1989.
The charity's campaign in 2014 is said to have helped to end the Department for Education's plans to permit the outsourcing of child protection functions.
Ms Evans added: "No chief executive wants to close the organisation they love and feel responsible for, but I am proud of the decisiveness of our board in knowing when it's time to call it a day.
"In the extraordinarily difficult economic circumstances the whole nation is experiencing, we know that many other charities, businesses and public services are facing similar mathematical impossibilities in trying to find ways to juggle the bills, the income and the security that employers and employees need, just to stay afloat."
This year the charity launched the ChildFair State Inquiry led by young people.
Ms Evans said the inquiry's findings had provided a "source of inspiration and hope for the future", with an agenda to restore a sense of "collective responsibility" for every child.
"As we close down our charity, we hope their work can spread far and wide, like sycamore seeds in the autumn breeze, coming to life in reality long after Children England is gone," she added.
The announcement of Children England's closure prompted praise for the charity from leading figures in the children's social care sector.
Mark Russell, chief executive of The Children's Society, said it was "a truly sad day for our entire children's sector".
He added: "It has been a privilege for The Children's Society to be a member of Children England and I have so valued their incredibly important work campaigning, leading and fighting for change for young people, whilst at the same time being some of the glue that holds the children's charity sector together."
Andy Elvin, chief executive of charity Tact Fostering, said: "The building blocks of our civil society are being deliberately dismantled and the extremely regrettable closure of Children England is the latest example of this.
"A system that allows private equity investors to excessively profit from children's social care but cannot fund organisations that protect and speak up for these children is profoundly broken."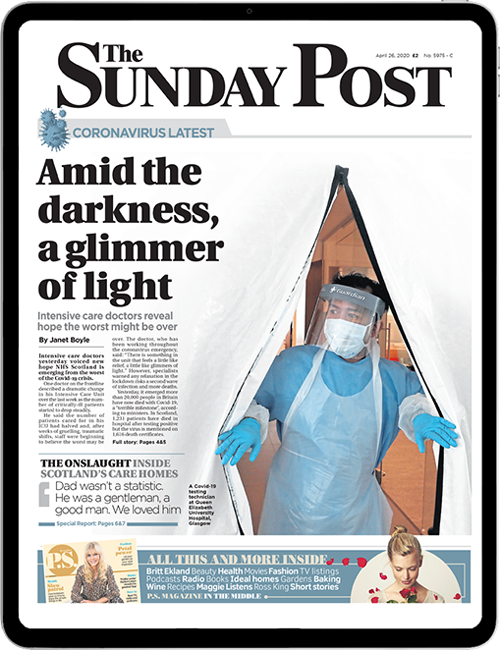 Enjoy the convenience of having The Sunday Post delivered as a digital ePaper straight to your smartphone, tablet or computer.
Subscribe for only £5.49 a month and enjoy all the benefits of the printed paper as a digital replica.
Subscribe