Childminders have warned they may have to close under the Government's new childcare proposals if they are not funded properly, with Government-funded hourly rates previously undercutting the amount they can earn privately.
Jeremy Hunt has promised up to 30 hours a week of "free childcare" for working parents in England with children as young as nine months, but one childminder accused the Government of thinking "they can provide champagne childcare on lemonade funding".
The Government said it is providing £204 million this year, increasing to £288 million in 2024-25, for local authorities to increase the hourly rates paid to childcare providers, and then increasing year on year to meet rising cost pressures.
Childminders told the PA news agency that the amount of money they currently get for funded childcare hours is "not enough" and said it is important that future funding allows local authorities to match their standard rates.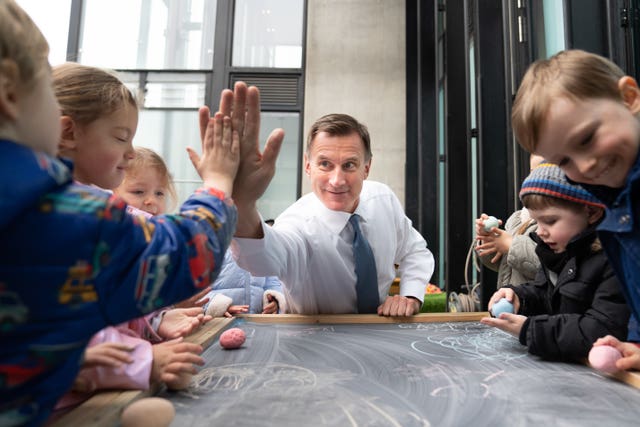 Full-time childminder Ellen Brady, 42, from Bromsgrove in Worcestershire, said that the lack of detail for childminders in the Chancellor's speech had left "a huge cloud hanging over us".
"At the moment with just a percentage of our children being three or four it's a struggle… when it's all of the children, game over," she told PA.
"Of course when we get more information we may be worrying for nothing… our funding rate could increase to match our hourly rate. It's a huge cloud hanging over us and I'm sure lots of existing minders will jump ship before they are possibly pushed."
Ms Brady said she was already working for less than the minimum wage.
"The early years have long since been at the bottom of the pile and us childminders are at the very bottom of that one," she said.
"As far as impact… we'll just have to wait and see. If the funding rate doesn't increase enough or we still aren't allowed to charge a top-up then I'll have to close – it's a waiting game now."
Anna Bainbridge, 50, a childminder from Surrey, accused the Government of thinking "they can provide champagne childcare on lemonade funding".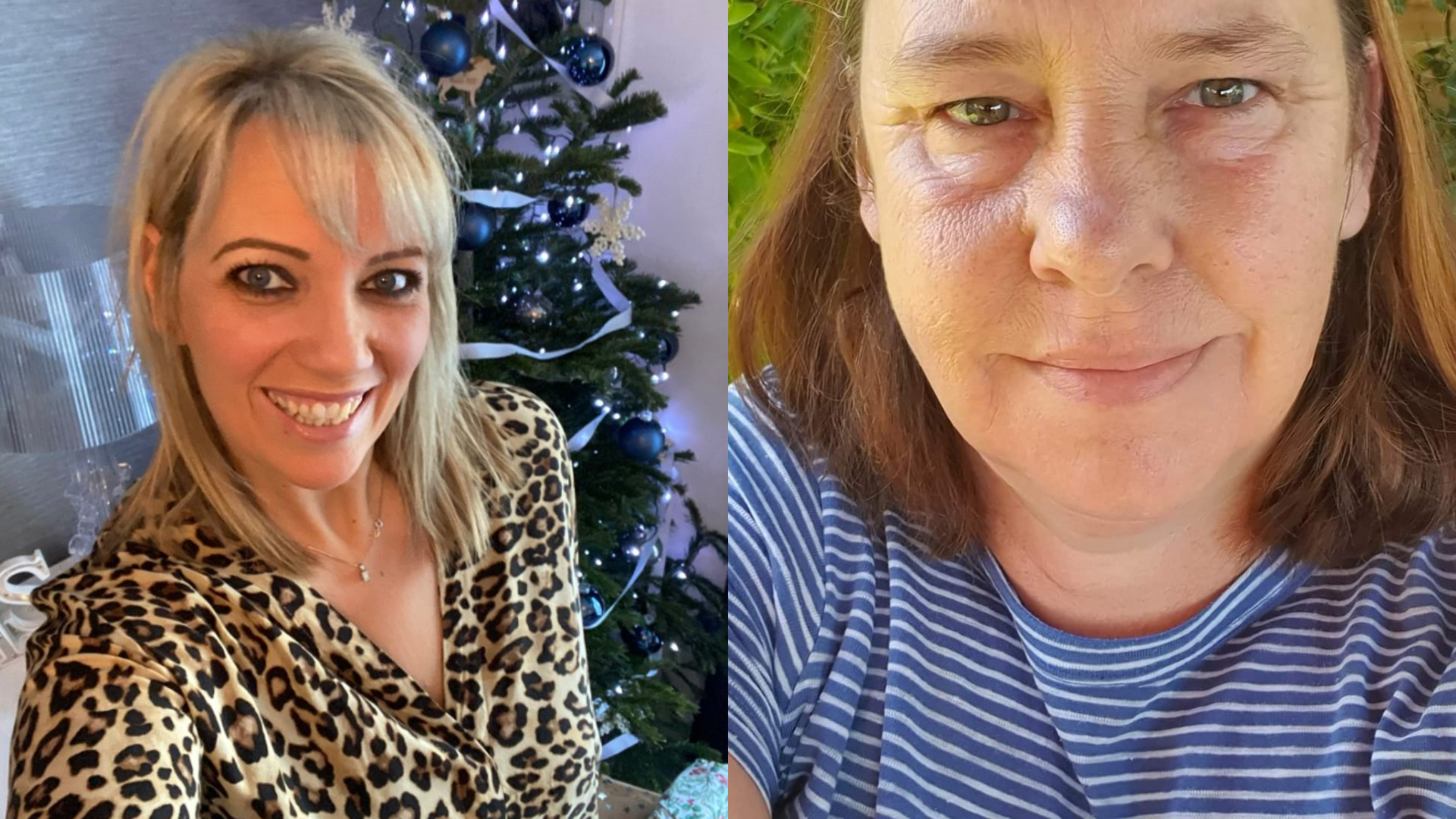 She said: "I currently don't take any funding for three-year-olds as I can't afford to. I charge £7.50 an hour and the Government pay £4.66. It's illegal to charge a top-up.
"I can't afford to only charge £4.66 per hour. I care for three children and the one and two-year-olds predominantly come to childminders. It will cripple us as every parent will want it.
"I am an outstanding-graded childminder with 34 years' experience in childcare. I work very hard to please Ofsted and my local authority, there is so much to what I do, and I will give it up before taking a pay cut."
The offer of free childcare will be available to working parents of two-year-olds from April 2024, covering around half-a-million parents, but initially it will be limited to 15 hours.
From September 2024, the 15-hour offer will be extended to children from nine months, which the Government has said will help nearly a million parents.
The full 30-hour offer to working parents of children under five will come in from September 2025.
While the Government did not provide a comment upon request, it confirmed that the funding that local authorities receive to increase hourly rates paid to childcare providers will include an average of a 30% increase in the national average two-year-old rate from September 2023 – it also said the three to four-year-old rate will rise to over £5.50 per hour from September 2023, with further uplifts after that.
Childminders warned that if the funding does not allow local authorities to match their standard rates, they may have to close.
Rachael Allen, 49, from St Ives in Cambridgeshire, a full-time childminder, said: "The Budget has left me deeply concerned," adding: "If every child is going to be eligible I will not be able to keep providing a safe, nurturing and enabling environment these children deserve."
Without sufficient support Ms Allen said "I will have (to) probably close", adding "I won't be able to afford to offer what I do now."
She said: "I had a lovely parent say this evening, 'Rachael, please don't close, we love you so much, we will continue to pay you regardless'.
"I feel the Government haven't listened to us at all. I would be lost without my little people."
A statement from Childminding UK said: "Having listened to the Budget, we still don't know all the details about when measures will be put into place and therefore what impact they will have. No mention of how long pilots will last.
"We do know that extending 30 hours places to those under three will be very welcome for parents, but unless funding rates match actual costs of providing the places, more settings, including childminders, will close, creating a bigger shortage of places and preventing parents working."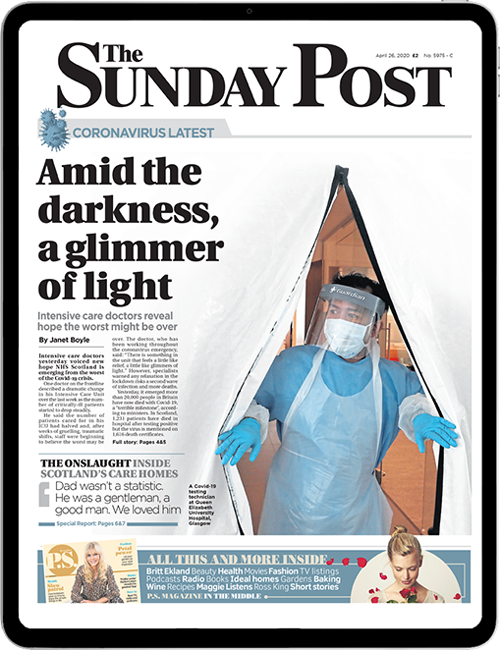 Enjoy the convenience of having The Sunday Post delivered as a digital ePaper straight to your smartphone, tablet or computer.
Subscribe for only £5.49 a month and enjoy all the benefits of the printed paper as a digital replica.
Subscribe