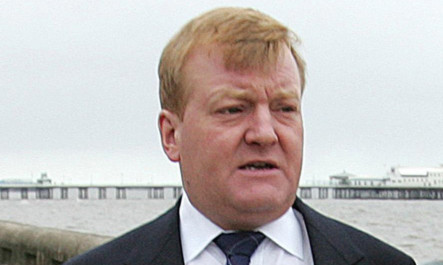 Pro-Union campaign under pressure following cutting remarks from Charles Kennedy.
THE anti-independence campaign was under growing pressure last night after being labelled "stupid" and a "disaster" by MPs on the pro-Union side.
The Better Together campaign was already reeling from a newspaper report quoting an unnamed UK Government minister claiming currency union with an independent Scotland would happen despite Treasury claims to the contrary.
But yesterday former Lib Dem leader Charles Kennedy attacked Labour's referendum pitch of "Salmond versus Scotland", describing the message as "stupid".
And Falkirk Labour MP Eric Joyce also hit out at the wider Better Together campaign, describing it as a disaster and claiming it is "treating Scots like inferiors and fools".
The interventions came as Chancellor George Osborne and Treasury Secretary Danny Alexander both insisted it is "wrong" to suggest there would be a currency union between the UK and an independent Scotland.
Speaking at the Scottish Lib Dem conference in Aberdeen, Kennedy predicted a very close result in September's referendum and said the pro-Union side needs to broaden its appeal. He said: "I looked at some of the rhetoric from last week's Labour Scottish conference, "It's Salmond versus Scotland", I don't think that's the tone we are looking for.
"A lot of Scots probably think Alex Salmond is on the side of Scotland whether they agree with his ideas or not.
"So it's a bit stupid to pose it as Salmond vs Scotland but I do appreciate Labour have a specific contest of their own, essentially anchored in the central belt against the SNP
"The danger is that this drowns out the broader rhetoric needed to appeal to the landmass and islands of Scotland as a whole."
Kennedy then added it was important the campaign gave consideration to the legacy of the referendum. He said: "Mrs Thatcher won most of her big political battles but she did so with terrible wreckage in the wake, we've got to win and take with us the ones who did not vote our way."
Writing on his website, Eric Joyce had stinging criticism of the Better Together campaign, which is launching an advertising campaign next month in a bid to reverse a tightening of the polls.
The Labour MP said: "The No campaign is simply a disaster. Its purpose seems to be to champion hate and negativity about Scotland.
"Naturally the polls are going the other way in response.
"It's patently ridiculous to everyone, it's treating Scots like inferiors and fools, to argue that Scotland couldn't hack it as an independent state and all our neighbours would harm themselves in order to disrespect an independent Scotland."
Asked about the first real test of the Better Together camapaign, Scottish Secretary Alistair
Carmichael said: "This is a moment for cool heads. There's a balance to be struck, you have to be able to offer a positive vision but at the same time, where you have a yes campaign determined to misrepresent reality, then I think it is perfectly legitimate to point out the things that matter like currency, like EU membership. The reality of what a yes vote means. "
On the currency union story, he added: "It is an irritation and is not helpful but frankly by this time next week everybody will have
forgotten about it."
Deputy First Minister Nicola Sturgeon indicated otherwise.
She said: "Westminster's words on currency have been exposed as the bluff and bluster we always said they were. The result is a deeply damaged No campaign which will now find it impossible to recover.
"For all George Osborne and Danny Alexander's frantic denials, by definition this is a story impossible to deny because the story is specifically that everything the UK Government and No campaign are saying on this issue ahead of the referendum is a campaign tactic."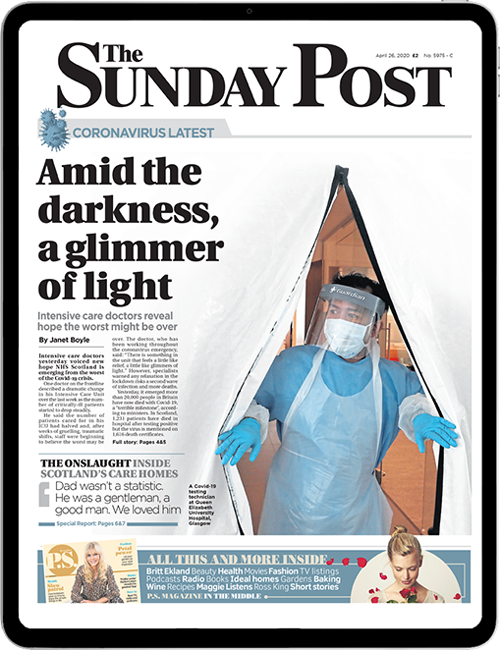 Enjoy the convenience of having The Sunday Post delivered as a digital ePaper straight to your smartphone, tablet or computer.
Subscribe for only £5.49 a month and enjoy all the benefits of the printed paper as a digital replica.
Subscribe