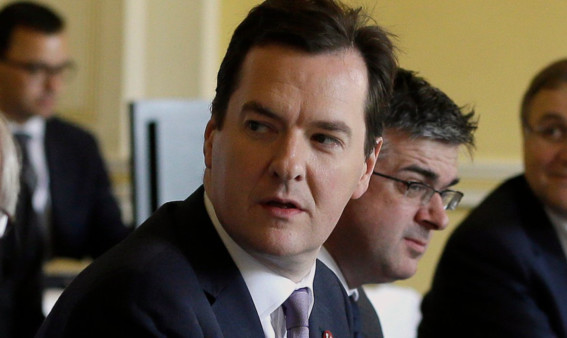 GEORGE OSBORNE has confirmed he'll use this week's Budget to slash the housing benefit bill.
The Chancellor yesterday said the £24 billion cost of housing benefit payments was two-thirds of what the country spent on defence, and "that figure needs to come down".
Osborne said he would press ahead with controversial plans for people to be given the right to buy their housing association homes.
But the comment only fuels speculation that housing benefits, which pays all or part of the rent for Britain's poorest tenants, will be slashed particularly for young people.
Other plans for the Budget include greater devolution for the regions of England, which could give areas such as the North East greater control of health and social care budgets and some tax-raising powers.
Moves to end inheritance tax for couples with properties worth up to
£1 million will also be unveiled in Wednesday's big speech.
In a joint article by Osborne and David Cameron, the pair hit out at how much the taxpayer forks out on housing benefit.
It stated: "Housing benefit already costs us £24 billion a year, two-thirds of what we spend on defence. That figure needs to come down.
"And despite housing benefit revenue doubling in the past 13 years, some Housing Associations aren't building enough homes.
"We have a better model."
But Scotland's Deputy First Minister, John Swinney, said the UK Government had not considered the full impact of its plans.
He said: "The Scottish Government remains concerned about the social and economic impact of further planned cuts to welfare budgets, and I am particularly concerned with media reports that the Budget will include measures to significantly reduce tax credits.
"It is vital that we support people in work as well as into work by tackling low pay, by creating jobs and by removing barriers rather than cutting tax credits or work allowances."
The issue of tax credits has been highlighted by the Lib Dems who claim any benefit from expanding free childcare could be "wiped out" if the Government cuts the tax credit scheme this week.
The Government is pushing through legislation to extend free childcare to
30 hours a week.
But the Lib Dems will warn tomorrow any help poorer families get from the childcare scheme, currently being debated in Parliament, will be cancelled out if tax credits are reduced, as expected, in the Budget.
Lib Dem childcare spokeswoman Baroness Pinnock is expected to say: "The fact is, for those on low incomes, those who most need the benefits of free childcare, all this good work is likely to be wiped out by Government cuts to tax credits and other benefits.
"The Prime Minister has already trailed that we will see cuts in tax credits in the last few weeks.
"That would mean families with two children losing up to £1,700 a year, seriously diminishing the impact of any free entitlement."
The Lib Dems have called on the Tory administration to carry out a review of their plans to measure the impact on families, particularly on low incomes.
Baroness Pinnock added: "They should not be allowed to pretend they are giving great benefits to families, when in fact they are cutting support and making it harder for people to get into work.
"We cannot, and should not, give with one hand and take away with another particularly when we are talking about children of low income families."
The Childcare Bill currently going through Parliament will extend free childcare to 30 hours a week for three and four-year-olds during term time, double the current entitlement.
Recent research by Loughborough University found 130,000 families were pushed into poverty as working parents struggle to meet rising childcare costs.
However, it's expected the Chancellor will cut tax credits this week in his post-election Budget.
Tax credits were introduced by Gordon Brown as Chancellor as a way or topping up low income. However, they have been criticised as some claim they allow employers to pay lower wages knowing the state will boost low income through the tax credit system.
In a speech last month the Prime Minister talked of ending the "merry-go-round" of money that sees people pay tax only to receive some of it back, signalling that credits were likely to be part of plans to make £12 billion of welfare cuts.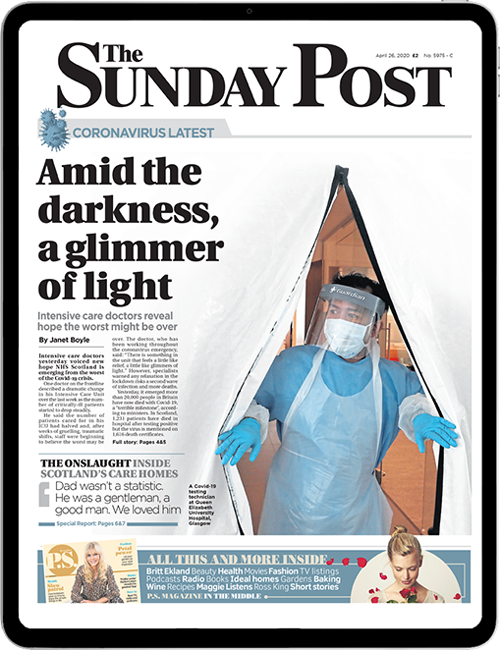 Enjoy the convenience of having The Sunday Post delivered as a digital ePaper straight to your smartphone, tablet or computer.
Subscribe for only £5.49 a month and enjoy all the benefits of the printed paper as a digital replica.
Subscribe