The cash savings deals currently on the market cannot beat inflation at 10.4%, but savers can at least offset some of the impacts by shopping around.
Two years ago, in March 2021, more than 300 savings deals, including regular savings accounts and Isas, could beat the rate of inflation at that time, which was significantly lower than it is now, according to analysis by Moneyfactscompare.co.uk.
Looking at the "best buys" currently available, the website highlighted an easy access savings account paying 3.35% from Chip, a notice account paying 3.50% from the Melton Building Society and a one-year fixed-rate bond paying an expected profit rate of 4.43% from Al Rayan Bank.
And looking at Isas, the website highlighted a 3.20% easy access deal from Cynergy Bank and a one-year fixed-rate Isa from Santander at 4.15%.
Rachel Springall, a finance expert at Moneyfactscompare.co.uk, said: "Those savers who are coming off a one-year fixed bond or Isa will notice rates are much higher today for an equivalent deal.
"Both the top one-year fixed bond and one-year fixed Isa paid less than 2% a year ago; however today the top deals pay 4% or more.
"This will be great news for savers who prefer to make a lump sum and even take interest as a form of monthly income.
"Challenger banks continue to dominate the highest positions within the top rate tables, but they can move quickly to pull a deal in high demand, as they typically focus on securing balances to fund their future lending."
The Office for National Statistics (ONS) revealed on Wednesday that Consumer Prices Index (CPI) inflation accelerated to 10.4% in February from 10.1% in January.
Many economists were expecting CPI to slow to 9.9% in February.
Meanwhile, the Treasury Committee published responses from major banks on Wednesday on their savings rates.
A letter to the committee from HSBC UK said around 20% of retail customers with instant access accounts hold balances of more than £5,000.
The letter said: "While a balance of that size may be appropriate for some customers as a buffer to manage their finances, we want to ensure that customers are making an active choice.
"That is why we are stepping up our proactive communications to highlight our range of savings products in light of rising rates."
The letter continued: "Customers are increasingly moving their money into longer-term products: around 20% of our retail customers with instant access accounts also have other savings products with us, and this rate is rising."
A letter from Lloyds Banking Group said: "Of our customers, around 80% have less than £5,000 in savings, while around 15% have more than £10,000. For the minority of customers who have their money in instant access accounts we offer tiered rates…"
The committee said it has written to the Financial Conduct Authority (FCA) asking what work the regulator has carried out to ensure the UK's savings market is competitive.
The letter says: "In light of our recent correspondence with the banks, we would welcome more information from the FCA on what work it is doing to ensure there is effective competition in the markets for savings and mortgages products; and that banks are not relying on consumer inertia to allow savings interest rates to rise at a slower pace than mortgage interest rates."
Treasury Committee chairwoman Harriett Baldwin said: "While consumers should continue to shop around for the best rates, the information we've received from the UK's biggest high street banks demonstrates there is much more that can be done.
"We anticipate that the financial regulator will want to look into this issue in further detail, in particular whether the market is truly competitive and if retail banks are relying on customer inertia to keep savings rates low."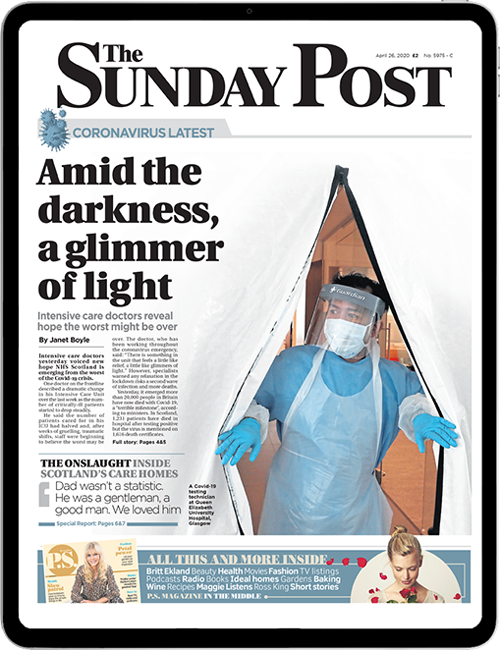 Enjoy the convenience of having The Sunday Post delivered as a digital ePaper straight to your smartphone, tablet or computer.
Subscribe for only £5.49 a month and enjoy all the benefits of the printed paper as a digital replica.
Subscribe