Campaigners calling for tougher rules for landlords said renters had been evicted for complaining about holes in their roof, mould and having no hot water as they delivered a petition to Downing Street.
A coalition of campaigners demanding urgent reform to protect tenants marched in Westminster on Tuesday as they warned each day of delay could see another household forced onto the streets.
The Renters' Reform Coalition – made up of some 20 organisations supporting and representing private renters including homeless and housing charities Shelter and Crisis – said 96,660 households have been put at risk of homelessness since the Government promised private landlords would no longer be able to evict tenants without good reason in April 2019.
They are calling on the Government to ban Section 21 no-fault evictions, which currently allow landlords to quickly evict tenants without having to give a reason.
The group handed a petition in to Downing Street demanding immediate action to address the situation for renters and ensure safe, secure and affordable homes for all, before housing minister Rachel Maclean held a question-and-answer session.
One renter told the PA news agency she was asked to leave her family home weeks after her mother had died of cancer.
Sam Lowe said: "We got the notice one month after our mother's funeral. There was absolutely no sympathy from the landlord.
"We asked the landlord for repairs and the next thing we know we got a Section 21 notice.
"My sister is 16, she has been living there since she was eight. That was our family home. That was where we all got together for birthdays and Christmas.
"You can see daylight because there is a hole in our roof. There is black and orange mould on my brother's ceiling. It's like the Victorian times as we are seeing so many steps backwards."
Ms Lowe and her brother are now their little sister's guardian and the 37-year-old is currently fighting to stay at the property.
The London Renters Union (LRU) is also worried the threat of retaliatory evictions has stopped renters from speaking out against dangerous housing conditions.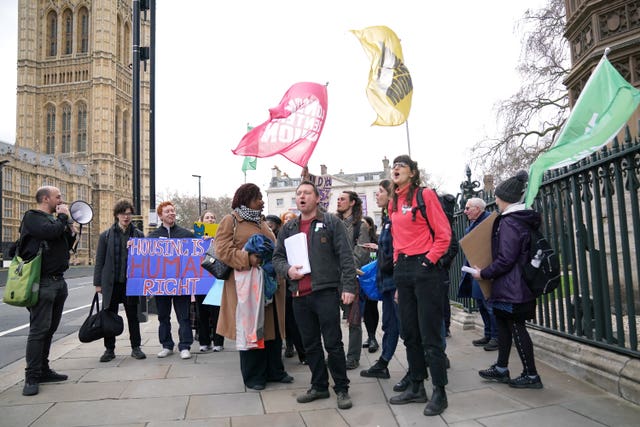 Jaz Sadri said: "I have been evicted three times since the beginning of the pandemic with section 21 evictions and rent hikes. In two cases, I was served an eviction notice after complaining about a lack of hot water and heating in my home.
"I've had to get used to accepting poor-quality housing and the knowledge that I will not be able to settle down anywhere. It makes it really difficult to feel at home in your own house."
Renters have also called for extra protections including longer notice periods and relocation payments to try and give tenants more security and reduce the risk of people being made homeless.
A spokesman for the Department for Levelling Up, Housing and Communities insisted the Government is "absolutely committed to delivering a fairer deal for renters" and will ban Section 21 orders.
He said: "We will bring forward a Renters' Reform Bill in this Parliament, abolishing 'no-fault evictions' so that all tenants have greater security in their homes and are empowered to challenge poor conditions and unreasonable rent rises.
"We are also introducing a Decent Homes Standard for the private rented sector for the first time ever, which will make sure privately-rented homes are safe and decent.
"In addition, we are providing families with significant support over this year and next – worth on average £3,500 per household – as well as uprating benefits and the state pension by 10% in April."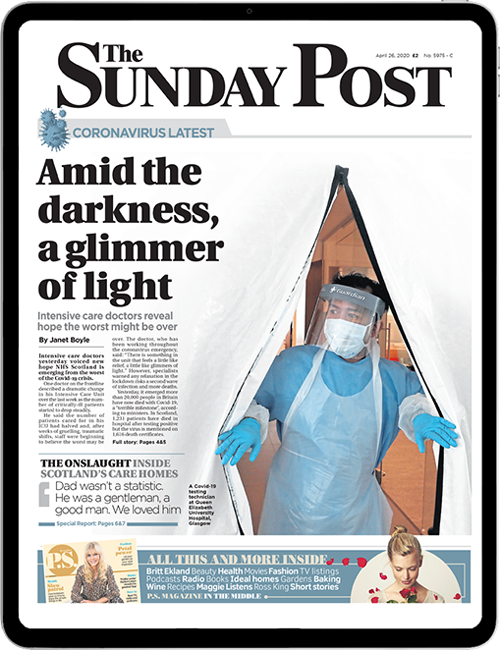 Enjoy the convenience of having The Sunday Post delivered as a digital ePaper straight to your smartphone, tablet or computer.
Subscribe for only £5.49 a month and enjoy all the benefits of the printed paper as a digital replica.
Subscribe