Constituents represented by Andrew Bridgen said he has gone "off the rails" after he declared his defection to the Reclaim Party.
The North West Leicestershire MP confirmed he has become the party's first Parliamentarian at a press conference on Wednesday.
He was kicked from the Conservative Party last month.
Reacting to the news, some shoppers in Coalville, a town in Mr Bridgen's constituency, said they will not vote for him again.
John Bond, from nearby Whitwick, said Mr Bridgen's comments on Covid vaccines – in which he compared the jabs to the Holocaust – were "dangerous" and "we should be more woke", despite voting for him before.
He said: "I have spoken to people who took it (Mr Bridgen's vaccine comments) at face value and why would they not? The guy represents us in Parliament and people are going to think that he has got something to say.
"I've voted for the guy more than once but I'm extremely disappointed in him. He seems to be hell-bent on destroying his own career and reputation and doing us damage.
"I am looking at party lines for a start. I definitely won't be voting for him. And Reclaim, what do they do? Do they like recycling? I don't know what they are."
Mr Bond added: "Anything that is against this and against that, they just tend to be a magnet for bigots and I'm not interested in that."
Mr Bridgen will sit on the opposition benches after joining the Reclaim Party and said he is more confident he will keep his seat at the next general election "than the vast majority of sitting Conservative MPs".
According to its website, the Reclaim Party, formed by actor Laurence Fox, challenges "woke orthodoxy" and rails against the notions of white privilege and systemic racism.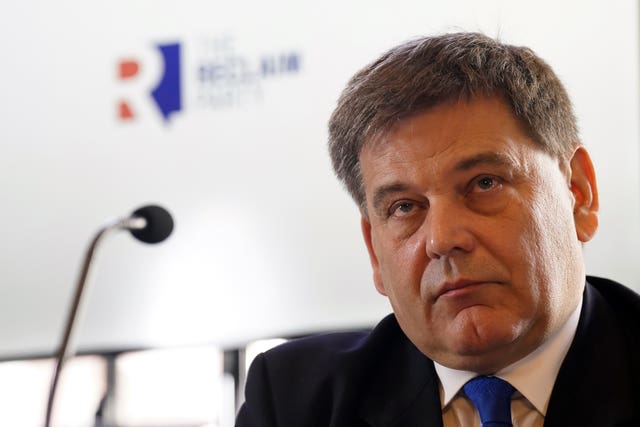 It said it promotes "freedom of speech", which it views as being "under grave peril", with Mr Fox previously criticising the "climate hoax" and "Covid scam".
Marc Conway, who lives in Coalville, said he is sceptical about the efficacy of Covid vaccines but "definitely would not use those terms" as used by Mr Bridgen, which he described as "terrible".
But he said he is open to voting for the Reclaim Party.
He said: "I don't like to use titles and tags like far right and far left, as I think you're missing out on the people in between, where common decency says people have got a right to say what they've got to say as long as it's not offensive or downright attacking people.
"But there is an awful lot of woke within our society now and it certainly sounds interesting to me to read up on the Reclaim Party as that sounds more appealing to me and people like me than any other party."
Ken Parker, who lives just outside Coalville with his wife Francis, said: "I have voted for him in the past, yes, because he did a lot of local work.
"But he's off the rails, unfortunately for him.
"I think it's a general build up. He has lost it, hasn't he?"
Discussing Mr Bridgen's Covid comments, Mr Parker said: "He shouldn't have said it at all. It's just not on, is it, really? I didn't like the comments. And, of course, that isn't the first thing he has said."
Mr Parker said he will not vote for Mr Bridgen but would also not vote along the same party lines as in previous elections.
"Whoever will do the best for me and my good lady, I will vote for them. I've got no colour or creed," he said.
Mr Bridgen has represented the North West Leicestershire constituency since 2010 and had a majority of 20,400 at the last general election in 2019.
But at the local elections last week, the Tories lost North West Leicestershire District Council to no overall control.
One man, who did not wish to be named, said: "I won't vote for him. All he is bothered about is getting his photo in the Coalville Times.
"I've voted Labour all my life and I'd still vote Labour. I'm a working man and they've stood by the working man."
Discussing Mr Bridgen's comments on Covid vaccines, he said: "That was him all over. He just put that out to gain points."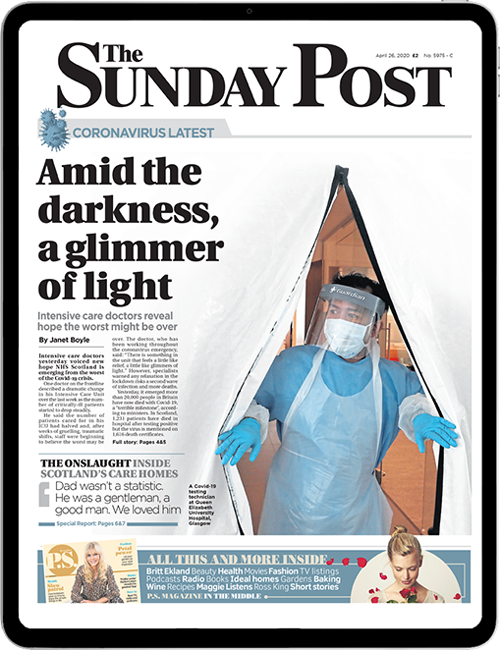 Enjoy the convenience of having The Sunday Post delivered as a digital ePaper straight to your smartphone, tablet or computer.
Subscribe for only £5.49 a month and enjoy all the benefits of the printed paper as a digital replica.
Subscribe